Evenings aboard Oceania Cruises can be anything you desire. Marvel at the continuously changing talented guest entertainers as you delight in high-energy production shows, talented vocalists, classical music and more. Perhaps stop by the lively Monte Carlo-style Casino for a rousing game or two. Unforgettable evenings are just steps from your stateroom.
Bars & Lounges
Convivial Gathering Places
From our famous Big "O" Martini to exquisite vintages by the glass, our tempting array of cocktails, spirits, wine and beer invite you to savor the perfect cruise experience while you relax on board our luxurious ships and enjoy lively entertainment. Discover the extensive offerings now – view our sample Martinis and Horizons bar menus.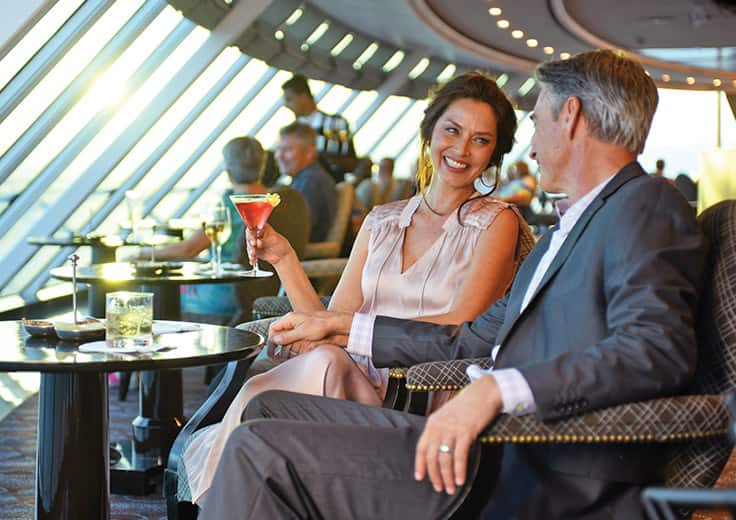 The professional staff is happy to provide lessons on how games are played, the rules and proper table procedures. Unwind from a busy day ashore by playing your favorite games of chance and skill in our casino. Enjoy a fun and exciting range of ways to play, from card and table games such as blackjack and roulette to slot machines.
Getting started is easy. Stop by the casino cage and pick up your Oceania Cruises casino player card and start earning points today, by inserting your player card while playing your favorite slot machines and table games. The more you play, the more you earn!
Reel & Video Slots – For every $5 coin-in, receive 1 point.
Video Poker – For every $10 coin-in, receive 1 point.
Table Games – Points are based on average bet, session play or hands played and game type.
Action packed casinos designed with style
Table game limits for players of all levels
Diverse array of reel slot, video slot and video poker machines
Dedicated and knowledgeable casino staff
Industry leading player tracking system
Free gaming lessons
REDEEM CASINO POINTS
You've played. You've earned. Now you're ready to redeem. Downloading points for play is quick and easy. Redeem your casino points for play right at your machine by following the on-screen prompts or stop by the casino cage – the choice is yours.
Earn points for all your casino play
Redeem points for play right at your machine
CASINO CASH & CREDIT
Front Money deposits are accepted for gaming in the form of cash, traveler's checks, cashier's checks and wire transfers delivered to us prior to embarkation. All cashier's checks require prior verification. For more information please give us a call at 877.625.2094.
Cashless Wagering
Charge gaming to your onboard account directly from your game of choice or at the casino cashier, using your stateroom key card. Convenience fees, daily limits and cruise limits apply. Euros may be exchanged at the casino cashier, exchange rates apply. All gaming is in US Dollars.
Cashless wagering allows you to game with your key card
Credit
Casino Credit is available to all players with an existing reservation. The minimum application amount is $10,000.00 and a personal check is required onboard to activate the credit line. Applications are processed 1 month prior to sailing. The application process is easy and there is no fee to apply. To get started, click here for our credit application or for more information email us at [email protected] or call us at 877.625.2094.
Casino credit available
WIN/LOSS STATEMENT REQUEST
Win/Loss requests for 2019 and prior are automated. Start Your Automated Request – Note: You will be prompted to log into your account. Once you are logged in scroll down to the Casino Win/Loss Statement section to continue.
2021 Win/Loss statement will be available after 1/31/22 and can be requested. Ask for details.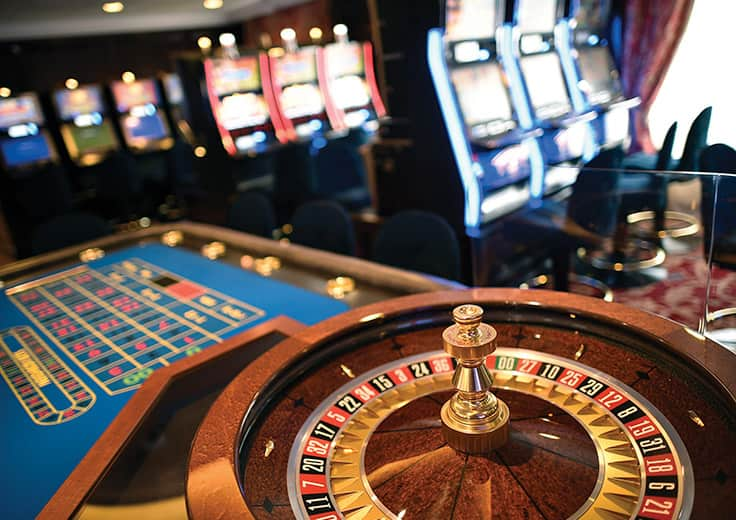 World-class musical performances will delight you, showcasing an ever-changing array of guest entertainers such as pianists, classical string quartets, dynamic vocalists and spectacular headliners.
EXCLUSIVE PRODUCTION SHOWS
Each of our ships features a unique lineup of onboard shows and entertainers to ensure that your interests are constantly piqued. Bold and crowd-thrilling, nostalgic and upbeat, or intimate and sophisticated – whatever you choose, the night is yours.