Cruise Connections' leadership in the cruise industry is driven by a cohesive, yet diverse management team, with an average of over 20 years of travel experience.
Sanjay Goel, President
Criz Punsalan, Vice President of Sales & Marketing
Jatinder Dhesi, Chief Financial Officer
Bob Ogilvie, Sales Manager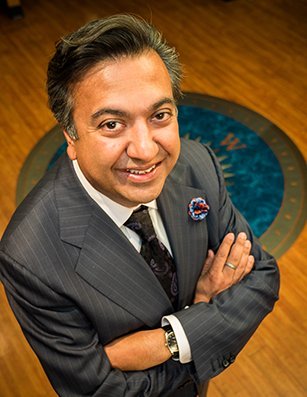 Well-known throughout the cruise industry for his business acumen, Sanjay founded Cruise Connections in 1993. Under his leadership, Cruise Connections has won several travel industry awards and has been Canada's largest cruise-only retailer for more than a decade.
His career in Travel has spanned nearly three decades and has seen him excel in every facet, including marketing, consolidation, and sales. Additionally, Sanjay has traveled extensively and has been on over 300 cruises, personally becoming acquainted with numerous ports worldwide.
His first priority is serving you, our clients, and he holds customer service in very high esteem. "Our business was built one customer at a time. Every client is treated as if they are our only customer."
Throughout his career, Sanjay has sat on numerous advisory boards including those of the top cruise lines and Ensemble Travel Group, an organization of more than 1000 travel agencies in North America.
An innovator to many, Sanjay's recent initiatives have seen Cruise Connections form exclusive partnerships bringing about some of the biggest travel programs in Canada. One of these programs includes the highly successful Mediterranean Odyssey, in collaboration with Canada's national newspaper The Globe and Mail.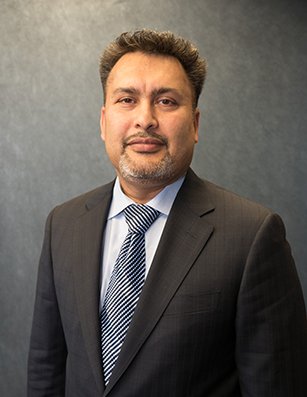 Jatinder Dhesi
Chief Financial Officer
[email protected]
1-800-661-WAVE x323
Truly a jack of all trades, Jatinder has worked at Cruise Connections in all capacities since joining the team in 1998.
He is very much aware of all the fine points of the cruising industry, from travel trends to sales. Jatinder worked from within our finance department to his current role as CFO.
While his role is behind the scenes, it is crucial to our clients nonetheless as he oversees important processes including client billing and payment. "Our clients value our ability to ensure them a worry-free hassle-free vacation and financial integrity is the backbone of that promise."
Criz Punsalan
Vice President of Sales & Marketing
[email protected]
1-800-661-WAVE x420
Criz's number one priority is understanding who our clients are. She works closely with our sales and customer care team to ensure that we effectively meet your requests.
A truly accomplished marketing professional, she has over 15 years experience, in both Canada and the U.S., and her contributions to Cruise Connections have even earned her a "Wave Maker Award".
There is not a new ship or unique sailing that slips past Criz. She has traveled extensively and strives to be on top of industry trends and news which she shares with our clients. "Our goal is to keep you well-informed and help you make the best choices for your vacation."
Bob Ogilvie
Sales Manager
[email protected]
1-800-661-WAVE x144
Bob has been an invaluable leader at Cruise Connections for many years now. From training new agents in sales or providing expert cruise insight to the whole company. As a manager, he leads by example by showing how to be fully attentive to a client's needs and always goes above and beyond to assist them. 
Bob is a decorated professional having received the President's Club Award for Customer Service for all of Canada from Bell. As well top Sales Manager across the country also at Bell. In 2015, he was awarded "Spirit Award" here at Cruise Connections.
In his downtime, Bob is an avid skier having travelled extensively through Europe's premier mountains. He has also had the fortune of visiting every province and territory in Canada.
"It is by far the most beautifully diverse country in all of the world, I am proud to say."