A star of the AmaWaterways fleet, the award-winning AmaStella truly shines, her glow lasting far longer than the duration of your cruise. A centerpiece glass elevator ringed with dual curved stairways and sleek contemporary reception desk are just the introduction to the ship's beauty and class. On board, you'll find an inviting fireside library, fitness room with wooden floors, heated pool with convenient swim-up bar, a stunning Main Lounge, sun-deck walking track, massage and hair salon, gift shop and specialty coffee station. Unlimited wine and beer at the Main Restaurant and The Chef's Table is a welcome offering for those who enjoy a bottle or brew. In your stateroom, your personal oasis of rejuvenation, you'll find twin balconies, both a French and outside balcony, so you can enjoy the ever-changing scenery however you wish. You'll also step into a spacious glass-enclosed shower, giving you the freedom to rejuvenate without limitations.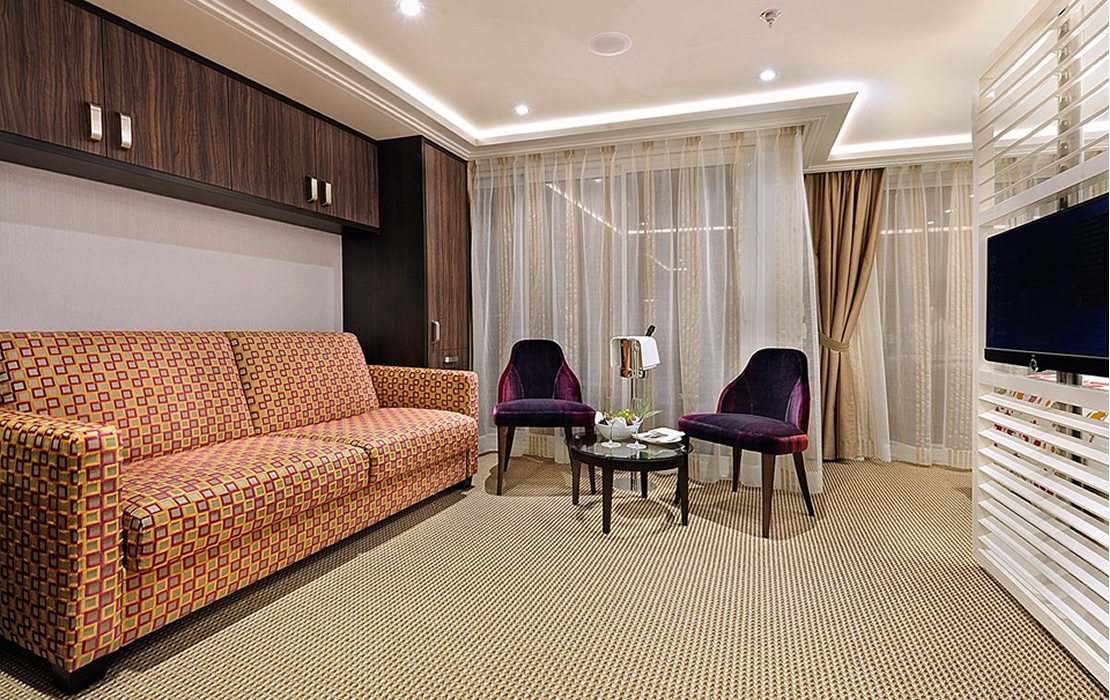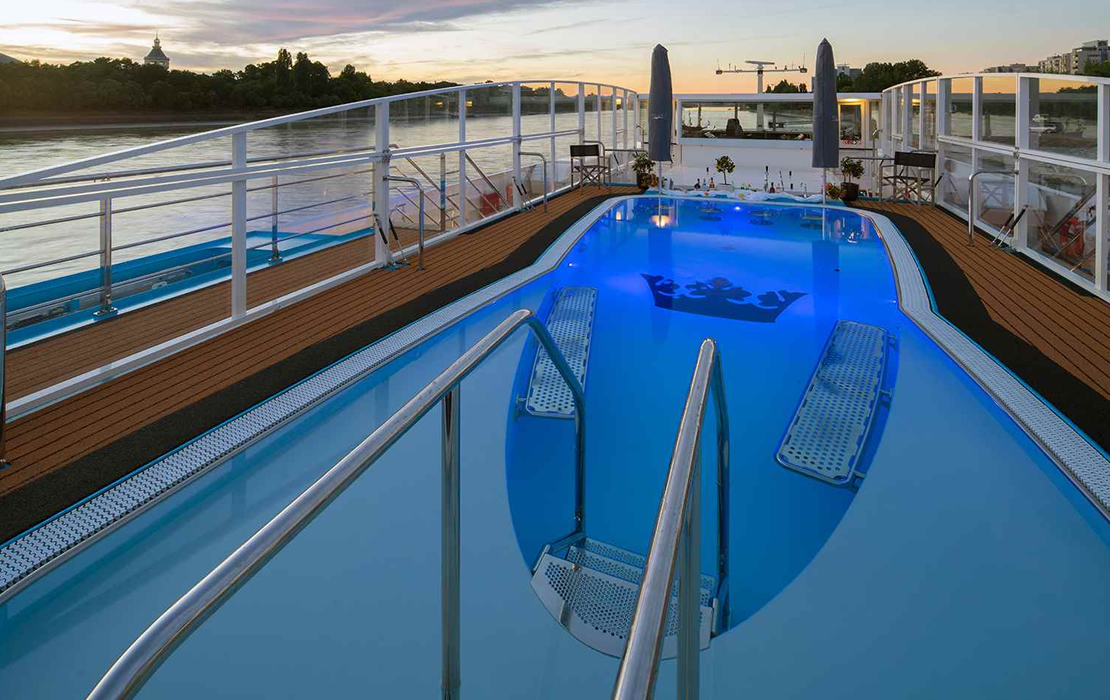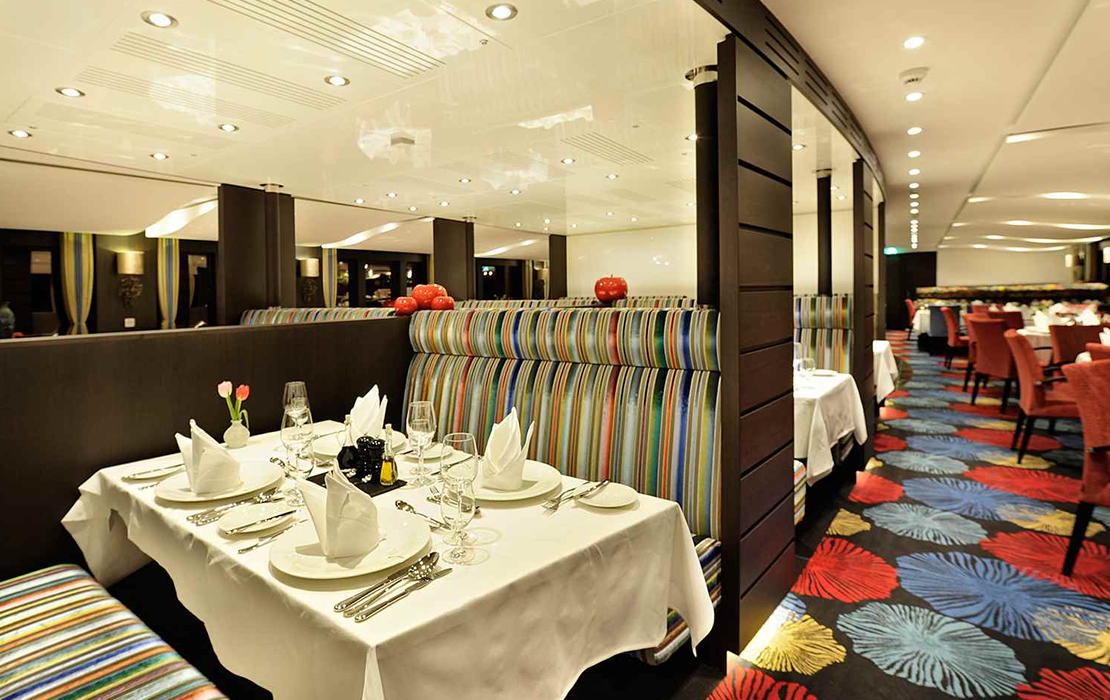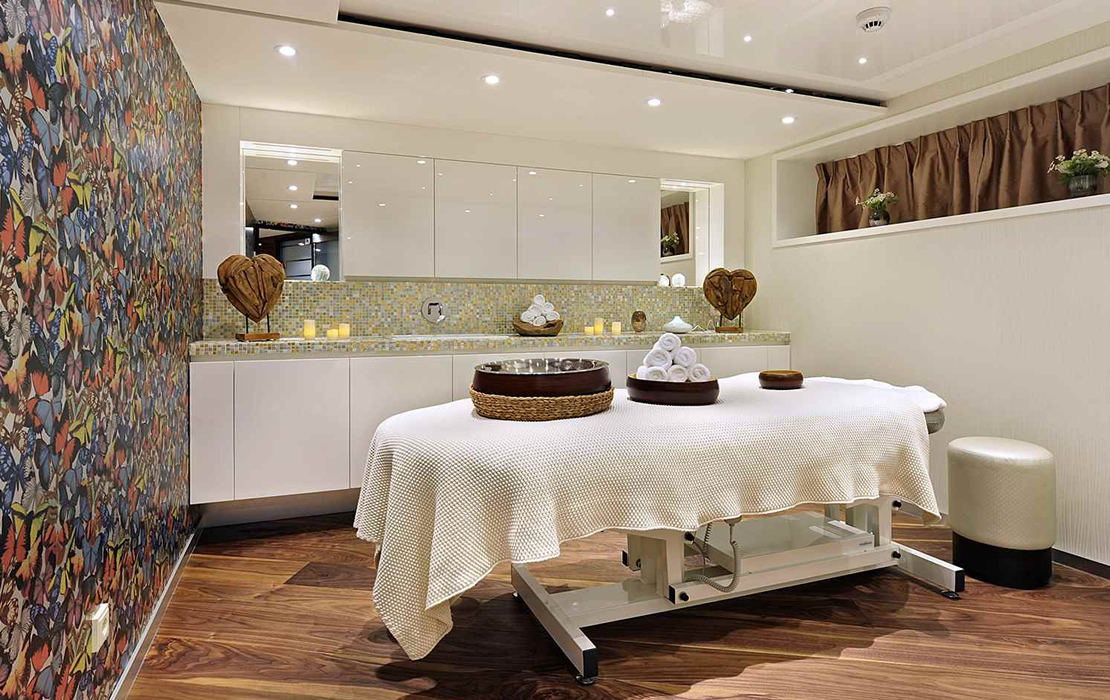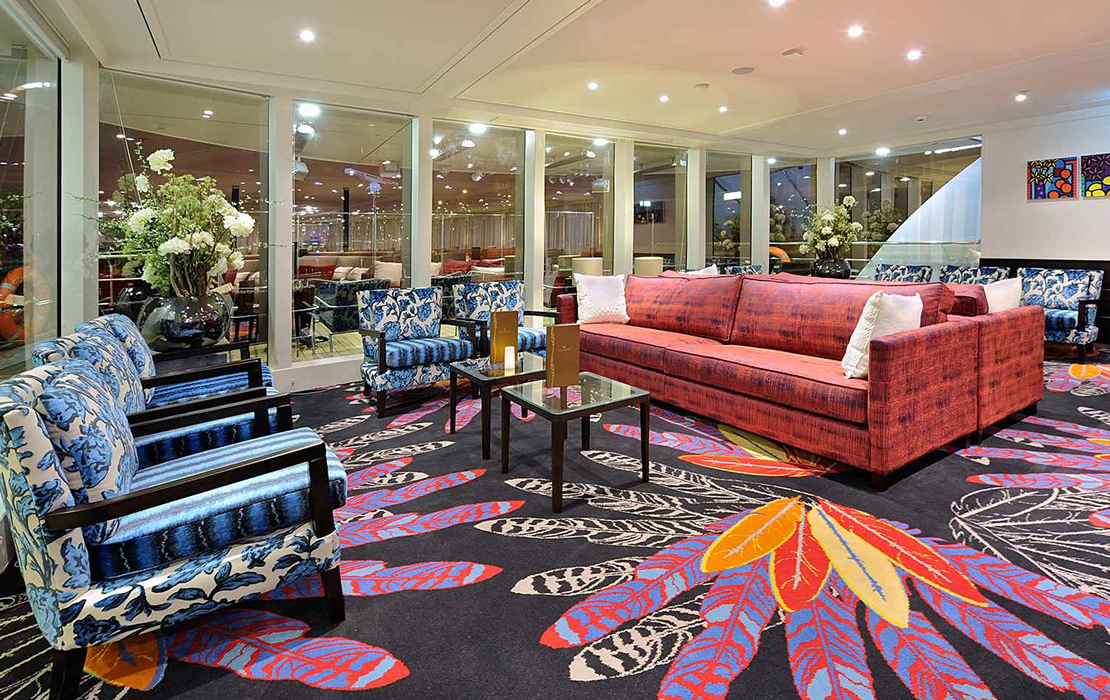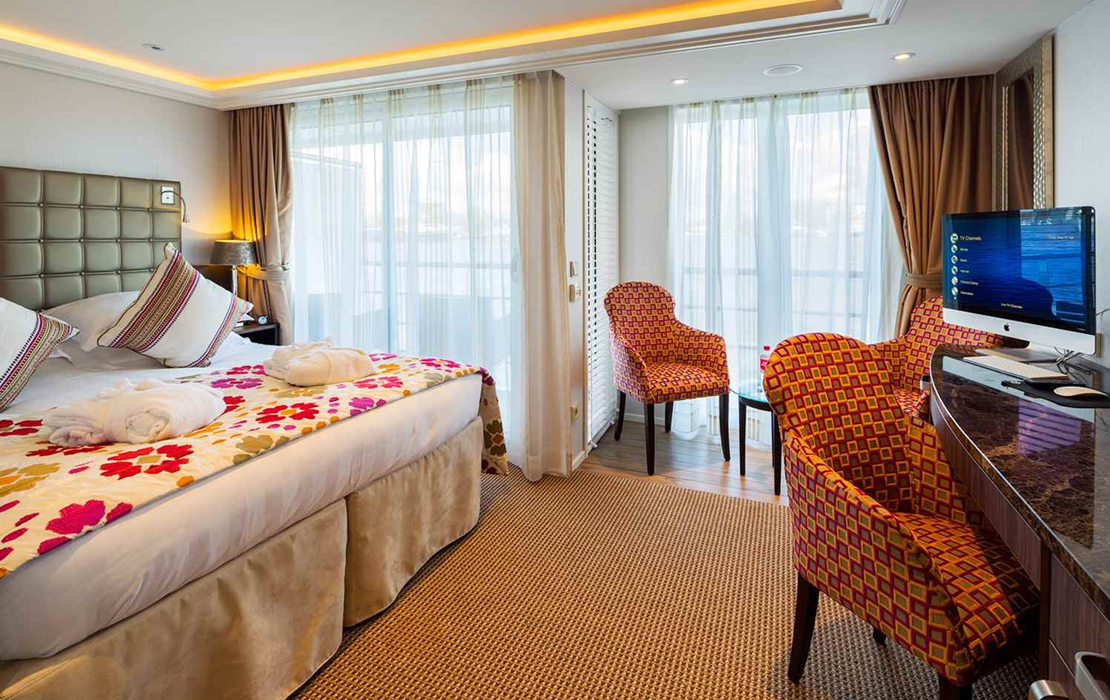 Suites & Staterooms
(All Balcony Suites)
Ways to Connect
While on your river cruise, you'll want to share all the pictures you take of everything you see and do. We also understand the importance of staying in touch with your loved ones back home. That's why we provide complimentary internet access and Wi-Fi when you're aboard. And you can download AmaWaterways interactive myAmaCruise app to your phone or tablet to read about your daily program and shore excursions, track your itinerary and even email personalized postcards back home.