A Rare East-to-West Circumnavigation
This world journey sets sail in January 2025 on an exceedingly unique east-to-west circumnavigation designed for those seasoned explorers seeking their next epic adventure on the horizon. The 180-day odyssey will be filled with a kaleidoscope of destinations, immersive excursions and indelible moments that will remain with you long after the journey ends. Cultural treasures spanning the ages will captivate your mind, stunning natural wonders in all four corners of the globe will stir your spirit, and local encounters everywhere you sail will awaken your heart.
FREE FIRST CLASS
Roundtrip Airfare*
Bonus Value up to 62%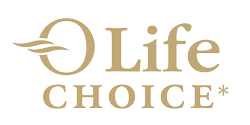 choose one:
FREE – 64 Shore Excursions
FREE – US$6,400 Shipboard
FREE – Beverage Package
(perks per stateroom)

EXCLUSIVE PRESTIGE PACKAGE*
FREE Pre-Paid Gratuities
(a value of up to US$8,200)

FREE Onboard Medical Care

FREE Internet

FREE Laundry Services
FREE Exclusive Shoreside Events

FREE Visa Package

FREE Luggage Delivery

FREE 1-Night Pre-Cruise Luxury Hotel Stay

FREE Roundtrip Transfers

CRUISE CONNECTIONS
Exclusive Advantage
Bonus Value up to $40,000 CAD (per stateroom)
FREE 2nd Internet Log-in (US$5,000 Value)
Up to US$5,000 Shipboard Credit/stateroom (see details below)
Free Pre-Cruise Dinner
PLUS up to 3 FREE Shore Excursions

Oceanview (1 Free Shore Excursion – Cochin, India)

Balcony & Concierge (2 Free Shore Excursions – Cochin, Ho Chi Minh)

Penthouse & Higher (3 Free Shore Excursions – Cochin, Ho Chi Minh, Bangkok)
PLUS Travel Insurance‡
Trip Cancellation & Trip Interruption


NO AGE LIMIT

|

PRE-EXISTING CONDITION WAIVED

|

NO MEDICAL QUESTIONNAIRE


See: Insurance Coverage Summary / Resolution Policy
Travel Insurance is not available to residents of Quebec
Shipboard Credit/Stateroom
| | |
| --- | --- |
| Inside  | US$1,500 |
| Oceanview | US$2,500 |
| Balcony & Concierge | US$3,500 |
| Penthouse | US$4,000 |
| Vista & Owner Suites  | US$5,000 |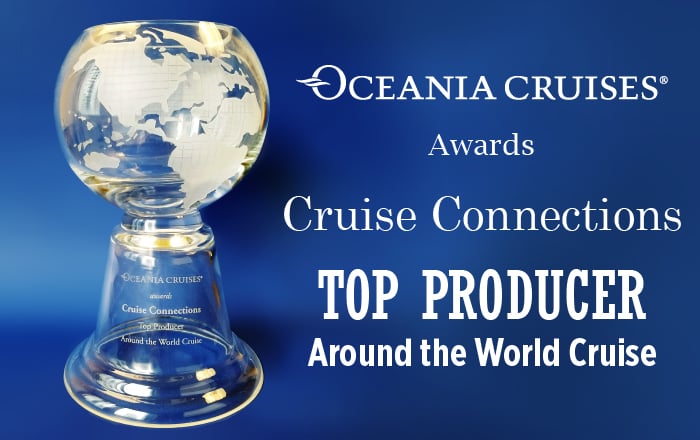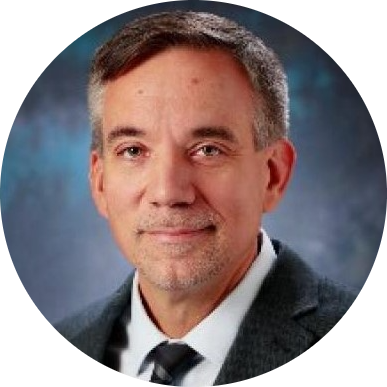 Howard Sherman
Oceania Cruises
President & CEO
Why not let 2025 be the year you explore the world on the grandest of scales? It is my pleasure to invite you to discover our newest 180-day global circumnavigation, which sails Earth's great seas and oceans to explore 89 ports of call on five continents. Due to its popularity, we have also crafted four specially curated, early-release Grand Voyages with exclusive amenities. Insignia sets sail on her Around the World voyage by crossing the Pacific Ocean to the Hawaiian Islands, French Polynesia and Samoan Island. She continues south, taking you to the stunning fjords of New Zealand and to the cultural and natural wonders of Australia and Asia. Fascinating experiences from jungle village encounters in Borneo to diverse metropolitan treasures of Shanghai and Japan. Embark on Exotic adventures along the shores of South America, South Africa and India. The full 180-day Around the World journey is made even more extraordinary with Free First-Class Roundtrip Airfare* and our Exclusive Prestige Package, which includes a collection of generous amenities such as Free Pre-Paid Gratuities, Free Laundry Services and Free Exclusive Shoreside Events.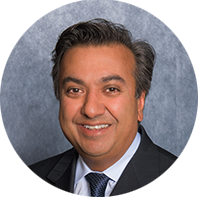 Sanjay Goel
Cruise Connections
President
We are honoured
to be recognized as the singular Top Producer for Oceania Cruises "Around The World Cruise" starting with their first ever 180-Day World Cruise in 2015. Our team of dedicated and experienced cruise specialists offer unparalleled expert advice to help you plan your ultimate dream vacation.  
"We're very proud of our partnership. Cruise Connections is our largest Canadian Travel Partner and our top producer for our Around the World Cruise. Once again, we are pleased to partner with them on another masterpiece, a 180-Day World Cruise onboard Insignia.  This is a voyage like no other."  says Nikki Upshaw, Oceania's Senior VP of Sales.
Oceania Cruises' 2024 Around-The-World sold-out in record time, in less than 24 hours, so this World Cruise is bound to sell-out quickly. We've even sweetened the deal with our exclusive bonus savings of up to C$40,000*.
So, don't miss out. Call us today at 1-866-765-WAVE (9283) to reserve your spot.