Seven Seas Navigator
(new ship)
The intimate atmosphere of Seven Seas Navigator® is accompanied by her beautiful style and luxury, from the gorgeous teak pool deck to the superb offerings of Prime 7.
Chat up like-minded travelers over a cocktail at Stars Lounge on Deck 6, find your Zen at a yoga class on Deck 12 or update your wardrobe at the boutiques on Deck 7. Do it all on the luxurious decks of Seven Seas Navigator.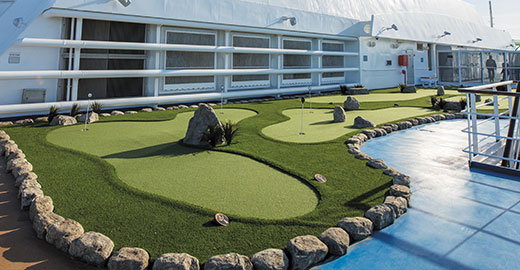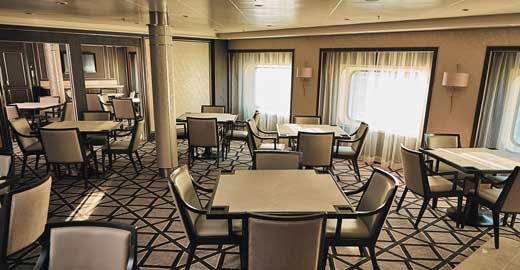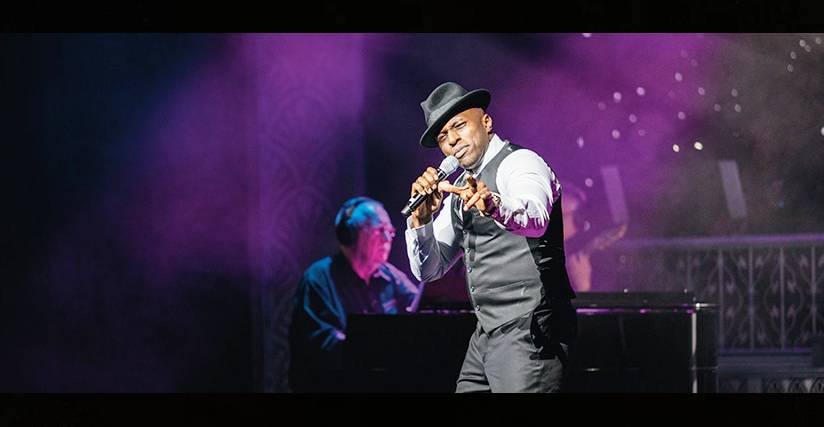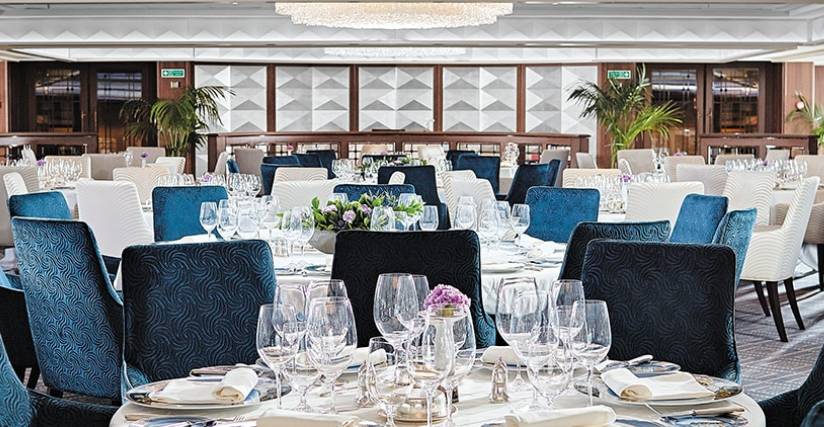 Suites & Staterooms
(All Balcony Suites)
Serene ocean views enhance the soothing color palette in each Seven Seas Navigator® suite. You'll also find luxurious bath amenities, a cozy robe and Regent's superior Elite Slumber™ beds to ensure a relaxing and revitalizing voyage.
Luxury travel is a holistic experience, one that reenergizes and restores the mind, body and spirit, leaving you with a greater sense of satisfaction and wellbeing. Serene Spa & Wellness™ invites you into a globally inspired, tranquil haven of health, beauty and wellness, offering restorative treatments and services to soothe both the body and mind.
CARD & CONFERENCE ROOM
Two complete Card and Conference Rooms can be used for everything from bridge lectures and tournaments to corporate meetings and special events. Gather with a few friends for an afternoon or evening of fun competition with board games, cards and more. Larger groups may increase space by removing the dividing door and combining both rooms.
DESTINATION SERVICES
If the road to a richer life is paved with the lessons of new discoveries, Regent's Destination Services is a great place to start. Learn about the adventures available to suit every taste and comfort level during your voyage from Regent's dedicated staff. They can arrange unique shore excursions designed for smaller groups or assist with tailor-made pre-and post-cruise programs, from a simple stay in a luxurious hotel to a 3-night extension in a remote locale.
LIBRARY
Well-stocked and offering comfort for the body and mind, you'll discover Regent's Library is a most elegant setting for reading and relaxing. Curl up with a classic novel or best-selling mystery, play a strategic game of chess or simply soak up the ambience of a sumptuous reading room. Regardless of what brings you here, Regent's library is a welcoming, low-key treasure you just may find hard to leave.