We're ready when you are! Our office is open 7 days a week, 12 hours a day and 364 days a year. We have a number of multilingual cruise specialists on hand to assist you in planning your next cruise holiday. Call us today at 1-800-661-WAVE to speak to one our cruise agents and let Cruise Connections Canada find you the cruise holiday you have dreamed about.
Bob Ogilvie
Sales Manager
[email protected]
1-800-661-WAVE x144
Bob has been an invaluable leader at Cruise Connections for many years now. From training new agents in sales or providing expert cruise insight to the whole company. As a manager, he leads by example by showing  how to be fully attentive to a client's needs and always goes above and beyond to assist them. 
In his downtime, Bob is an avid skier having travelled extensively through Europe's premier mountains. He has also had the fortune of visiting every province and territory in Canada.
"It is by far the most beautifully diverse country in all of the world, I am proud to say."
Greg Loudoun
Cruise Specialist
[email protected]
1-800-661-WAVE x342
With more than 20 years of experience including three working onboard, Greg's seen it all when it comes to cruising. His experience and insider expertise has made him a favourite of old and new clients alike. "I love Alaska. I think of the ship as my summer chalet."
Gary Mei
Cruise Specialist
[email protected]
1-800-661-WAVE x123
Gary's background includes organzing student and group tours abroad as well as vacation planning in Asia. Through his many journeys, from Alaska to Singapore, Gary names Australia as his favourite destination. "I loved the cuisine, the beautiful beaches and astonishing scenery of the Great Barrier Reef. It is really a place that everyone should experience."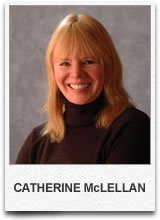 Catherine McLellan
Cruise Specialist
[email protected]
1-800-661-WAVE x315
Catherine is a founding member of Cruise Connections and has traveled the globe. "I love long cruises. The other guests and crew get to be like family, and the daily rhythms of the ship blend with the rhythms of the sea."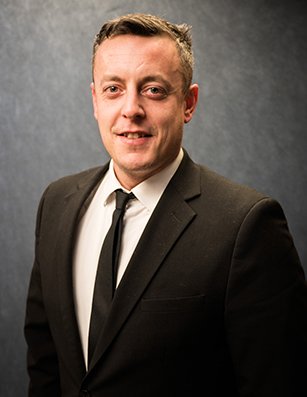 Lee Brinck
Cruise Specialist
[email protected]
1-800-661-WAVE x372
Hailing from New Zealand, Lee has lived in both Portugal and England and has won Outstanding Employee awards in both his hometown and abroad. From Europe to the Caribbean, Lee has visited over 23 countries and names the Greek Isles as his favourite destination. "There is such a vibrant atmosphere throughout the islands. With their unique culture, flavourful cuisine, great beaches and endless summers, the Greek Isles have something for everyone."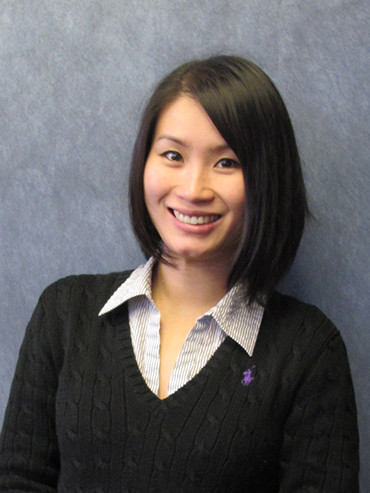 Joanne Fong
Cruise Specialist
[email protected]
1-800-661-WAVE x350
Our talented agent Joanne developed a passion for the travel industry early on. Having graduated from a Hospitality Operations Management Diploma and working in the Continental airlines and whole sale travel tours. She later found Cruise Connections and discovered a new passion for exploring the world by sea.
Speaking on cruising, Joanne mentions:
"You can wake up at the places that you don't even need to fly over and you get the chances to experience the local culture first hand. I love the floating hotel that travels with you".
Judy Branner
CME Conference Manager
[email protected]
1-800-661-WAVE x307
With over 28 years of experience in the travel industry, Judy brings with her an impeccable knowledge when it comes to cruising. Judy also leads our Conference at Sea division.

Judy's favourite destination is Europe for its history, culture and timeless attractions. She has visited an array of destinations from the Iguassu Falls in South America, to the Great Wall of China to safaris in South Africa.  
"Enjoy every moment.  Live like a local if possible.  Get out from behind the camera for a few minutes to create the mental memories."
Katie Palmer
Cruise Specialist
[email protected]
1-800-661-WAVE x210
Katie is without question a people person. With previous experience in residential real estate and as a human resources manager Katie is committed to making our guests happy every day.
"What I love most about being a cruise specialist is being able to bring clients vacation dreams to life. Knowing that I was a small part of them being able to explore places they have never been before but always wanted to go."
Katie's two favourite places on earth are Cinque Terre in Italy and Naxos in Greece. Both having a small town feel with pristine beauty and welcoming locals.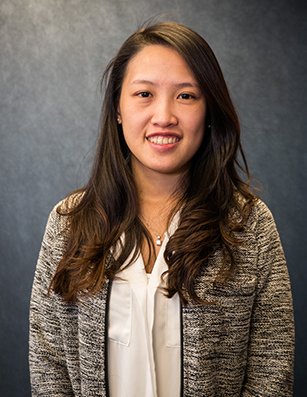 Sherry Ciou
Cruise Specialist
[email protected]
1-800-661-WAVE x442
Deriving from Taiwan, Sherry has made herself into a integral member of our team. In recent years, Sherry started in our customer care team and then move to the sales department.
She is now devoted to planning memorable vacations for her clients and building a strong rapport with guests and staff. Also a travel enthusiast, she has lived in Austria for a year and visited many beautiful European Countries. Her must-see destinations are Barcelona and Lisbon.
"I love the architecture and history of these Mediterranean cities. There is so much to see and you never get bored of it. I will definitely revisit there again."
Alexandra Bernier
Cruise Specialist
[email protected]
1-800-661-WAVE x127
Alexandra is very well versed in planning dream vacations for guests. Starting out early, she got a head start as a Tour Operator in Paris. There she planned tailor made vacations to Canada and the US for her French clients. Now she is a key member of our team and forms robust relationships with our clients and colleagues.
A keen travel enthusiast, Alexandra has spent time in France, Germany, Spain, Italy and the US to name a few. Her must see destinations include Rome for its remarkable architecture and food, as well as Hawaii for its unrivaled nature and beauty.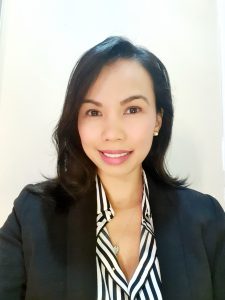 Dianne Maano
Cruise Specialist
[email protected]
1-800-661-WAVE x186
Our hard working adventurer Dianne is dedicated to following her passions. Whether that is helping clients plan their next dream vacation or pursuing impressive challenges. For example Dianne has not only climbed Mt. Kilimanjaro but has also made it the Everest Base Camp.
Dianne's desire to explore and travel shows in her relationships with clients who like Dianne love new experiences. She has cruised the Caribbean and visited a myriad of destinations. From Mexico and Brazil to the UK to Tanzania to Nepal.