Customer Care Team
No task is too big or detail too small for our customer care team to handle. Our team works hand in hand with our cruise specialists, often behind the scenes, to ensure that your vacation is worry and hassle-free. They handle a wide variety of arrangements from booking hotels, handling transfers, and making your onboard dining reservations to assisting you with travel insurance. Knowledgeable and certified, our team has received training from every major cruise line including; Royal Caribbean, Princess Cruises, Holland America, Carnival and Norwegian Cruise Lines. They are also able to assist you in a variety of languages including, but not limited to, French, Spanish, Punjabi, Hindi, Mandarin and Cantonese.
Susan Therrien
Vacation Planner
[email protected]
1-800-661-WAVE x409
With an abundance of experience in travel, Susan brings invaluable knowledge and commitment to her work. Susan goes over and above to assist our valued guests and always provides them with expert advice.
Her favourite cruise was an 11 night Mediterranean cruise in 2017 from Lisbon to Rome on the Oceania Riviera. Having sailed on many other cruises and having visited a multitude of countries, Susan recommends:
"Learn as much as you can about a destination before visiting. Learn some local language/lingo and use it whenever you can. Travel "off the beaten track" and mingle with the locals"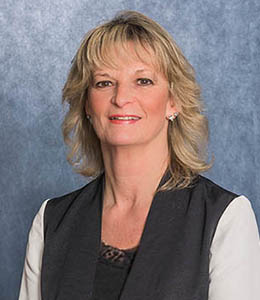 Cathy Hack
Vacation Planner
[email protected]
1-800-661-WAVE x133
Our talented Vacation Planner Cathy has been in the Travel Industry since Grade 12. Cathy has worked for reputable companies such as Delta Hotels, Silverwing Holidays and Harbour Air Seaplanes and has now been at Cruise Connections since 2013. 
Cathy believes that good customer service means meeting expectations but excellent customer service means exceeding them. Cathy provides our clients with great travel insights having traveled all over the world from Scotland to China to Mexico to Australia. 
"I look forward to many more years to come working with a great team!"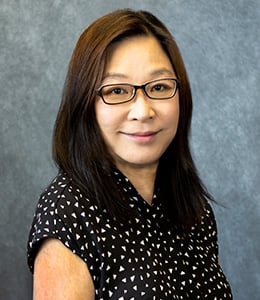 Lily Lim
Groups Coordinator
[email protected]
1-800-661-WAVE x379
Lily has been an integral member and part of the important growth of our company. Lily's deep knowledge in the cruising industry helped mentor key team members that are now thriving in their career path.
Lily enjoys the simple things in life like biking and hiking and has also cruised to the Caribbean. A highlight for her was visiting the Old Town of San Juan where she enjoyed a pina colada by the tiki bar.