Panama Canal and Central America

Panama Canal and Central America
Roundtrip Ft. Lauderdale
Oct - Dec 2022
Panama Canal and Central America
Roundtrip Ft. Lauderdale
Oct - Dec 2022 on board Viking StarViking Star
Veranda
starting from:
PER PERSON
Reduced Air from $299, Taxes & Fees Included
Up to
FREE Air* & FREE Transfers
Reduced Air starting from $299* & FREE Transfers
FREE Pre-paid Gratuities
(value up to $)
FREE Wine, Beer & Soft drinks
(w/ onboard lunch & dinner)
FREE

Specialty Coffees, Teas & Bottled Water

FREE

Specialty Dining

FREE Guided Tour
FREE WiFi
FREE Shipboard Credit


(up to $600 CAD**/stateroom)

FREE Enrichment Lectures
ALL Taxes & Fees
PLUS Travel Insurance‡
Trip Cancellation & Trip Interruption


NO AGE LIMIT

|

NO MEDICAL QUESTIONNAIRE

|

PRE-EXISTING CONDITION WAIVED


See: Summary of Coverage / Insurance Policy/ Resolution Policy

Cruise Connections Exclusive Price (
CAD
)
Reduced Air from $299, Taxes & Fees Included
*Viking Air offer applies to select Canadian gateways. Air offer and pricing may vary across gateways, saildates and itineraries. Airport transfers included with Viking purchased Air (to and from cruise terminal) on cruise dates. If air is not purchased from Viking, transfers may be purchased separately. Reverse itineraries available for multiple dates. Call for details.
Roundtrip Ft. Lauderdale
Miami to Miami
| | | |
| --- | --- | --- |
| | Ft. Lauderdale, Florida | Ft. Lauderdale offers stretches of picturesque white-sand beaches and a network of canals. |
| | Key West, United States | Historic Key West, with its stunning architecture, is known for its carefree spirit. |
| | Scenic Cruising: Gulf of Mexico | The Gulf of Mexico has borne witness to much of North and Central American history. |
| | Cozumel, Mexico | Cozumel is home to archaeological sites, colonial riches and coral reef preserves. |
| | Belize City, Belize | Belize is home to wonders, from Mayan pyramids to breathtaking marine beauty. |
| | Roatán, Honduras | A scenic Bay Island off Hondura's coast, Roatán is a snorkeler's paradise. |
| | Cruise the Caribbean Sea | The Caribbean Sea is a paradise of turquoise waters and emerald islands. |
| | Puerto Limón, Costa Rica | Costa Rica's cosmopolitan capital, San José is set amid lush, towering peaks. |
| | Colón, Panama | Panama's "second city," culture-rich Colón lies near the Panama Canal's Atlantic entrance. |
| | Scenic Cruising: Panama Canal | The Panama Canal is composed of massive locks, a forest-lined waterway and Gatun lake. |
| | Cruise the Caribbean Sea | The waters of the Caribbean Sea, witnesses to history, once bore ships carrying sugar to the New World. |
| | Montego Bay, Jamaica | Jamaica and beautiful Montego Bay are renowned for their carefree atmospheres. |
| | Cruise the Caribbean Sea | The paradisiacal setting of the Caribbean Sea was once synonymous with adventure and hidden treasures. |
| | Ft. Lauderdale, United States | The River Walk follows the charming banks of the New River and leads to the center of the arts district. |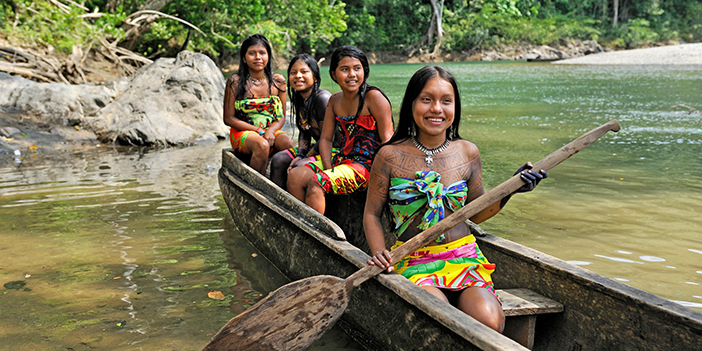 TERMS AND CONDITIONS:
*Limited time offer. New bookings only. All fares are per person in CA dollars, include government taxes and fees, valid for residents of United States and Canada, based on double occupancy and may be withdrawn at any time. Offer may not be combinable with other offers, discounts and promotions. Included "Airfare" offer applies to economy, round trip flights from select North American gateways. See list below. U.S gateways below apply to all other voyages except for the President's Cruises: Nov 20, 2021 Mumbai to Singapore and Feb 18, 2022 Roundtrip Ushuaia call for details). Gateways are subject to change at any time. Airfare is available from all other U.S. and Canadian gateways for an additional charge. Airline-imposed personal charges such as baggage fees may apply. Low cost Business Class Air Upgrade applies to select voyages and subject to change and availability.
Transfers (Airport/Ship) are included on days of embarkation and debarkation and for voyages where overnight hotel accommodations are included in the voyage.
Shore Excursions are included on select voyages and will be included for all voyages from June 2022 departures.
‡Travel Insurance (Trip Cancellation & Trip Interruption) is group insurance administered by Travel Guard Group Canada, Inc. and underwritten by AIG Insurance Company of Canada. The Summary of Coverage contains reductions, limitations, exclusions, termination provisions and sanction wording. The cost of the insurance is included in the price of the cruise, and the price cannot be reduced for those who reside where coverage is not available or who are not medically able to travel. Emergency medical coverage is available at additional cost. Travel insurance included is not available to residents of Quebec.
Travel Insurance (Trip Cancellation & Trip Interruption) is included for the basic cruise package. Any add-ons to the basic cruise package (such as Air upgrade etc.) will incur additional charges.
Early Booking Bonus Savings of full payment by 3/31/21 apply to most voyages.
Cruise line reserves the right to charge a fuel supplement without prior notice, including on fully paid bookings. All offers, rates & sailings are subject to change & availability at time of booking. Promotion is capacity controlled and may be pulled out at any time without prior notice. Certain restrictions apply. Cruise Connections reserves the right to correct errors & omissions. BPCPA #28364
SILVERSEA GATEWAYS INCLUDED IN PACKAGE:
CANADA

MONTREAL, TORONTO, VANCOUVER, CALGARY

 
 

UNITED STATES

EAST

 CENTRAL

WEST

 

BOSTON, MA

ATLANTA,GA

ALBUQUERQUE,NM

 

NEW YORK CITY, NY                

AUSTIN,TX

DENVER,CO

 

PHILADELPHIA, PA

BIRMINGHAM,AL

LAS VEGAS,NV

 

PITTSBURGH, PA

NASHVILLE,TN

LOS ANGELES, CA

 

WASHINGTON, DC

CHARLESTON,SC

PORTLAND,OR

 

BALTIMORE, MD

CLEVELAND,OH

PHOENIX,AZ

 

CHARLOTTE,NC

SAN DIEGO,CA

 

COLUMBUS,OH

SEATTLE,WA

 

CINCINNATI,OH

SAN FRANCISCO, CA 

 

DALLAS, DFW

SALT LAKE CITY,UT

 

DETROIT, DTW

TUCSON,AZ

 

FORT LAUDERDALE, FL            

 

HOUSTON,TX

 

INDIANAPOLIS,IN

 

LITTLE ROCK,AR

 

KANSAS CITY,MO

 

ORLANDO,FL

 

MEMPHIS,TN

 

MIAMI, FL

 

MINNEAPOLIS,MN

 

NEW ORLEANS,LA

 

OKLAHOMA CITY,OK

 

OMAHA,NE

 

CHICAGO,IL

 

SAN ANTONIO,TX

 

SAVANNAH,GA

 

LOUISVILLE,KY

 

ST LOUIS,MO

 

TAMPA,FL

 

TULSA,OK
| | |
| --- | --- |
| BUSINESS & FIRST CLASS AIR PACKAGES | Guests have the option to purchase air arrangements in Business or First Class. For international destinations, Business and First Class upgrades are guaranteed on the international/transoceanic flight(s) only and subject to availability of select carriers. Economy Class will be substituted when Business Class is not available. Upgrades on domestic flights may be requested for an additional fee to be determined at the time of confirmation, are limited to specific airlines, and may not be available from all gateways and/or port cities. On select voyage combinations, such as a World Cruise, Silversea may offer complimentary Business Class Air in which Business Class is defined as U.S. domestic First Class and International Business Class, depending on the applicable destinations/voyages and unless otherwise specified. |
Other cruises you might like