Entertainment
CULTURAL ENRICHMENT. Our Culture Curriculum, an exclusive onboard program, brings local history to life with lectures on history and art; tasting of vintage wines from your destinations; restaurant menus inspired by local cuisine; informative port talks; enriching Destination Performances featuring folkloric shows and musicians playing regional and classical music; and an onboard cooking school allowing guests to learn how to prepare local specialties. Enlighten yourself further with our Library's carefully curated collection of informative and inspirational books.
ONBOARD ENRICHMENT
Viking's Culture Curriculum® brings local history and culture to life and includes a collection of carefully selected brand partnerships. We are pleased to bring you a curated onboard experience to complement your unforgettable experiences ashore.
Viking Resident Historian. Our carefully selected faculty of historians provide an enhanced level of enrichment, delivering high-level historical and cultural education specific to your journey:
Iconic lectures—examples include: "The Roman Empire," "The Vikings" and "Imperial Russia"
Roundtable discussions—smaller, more intimate group settings
Daily "office hours" for one-on-one time with guests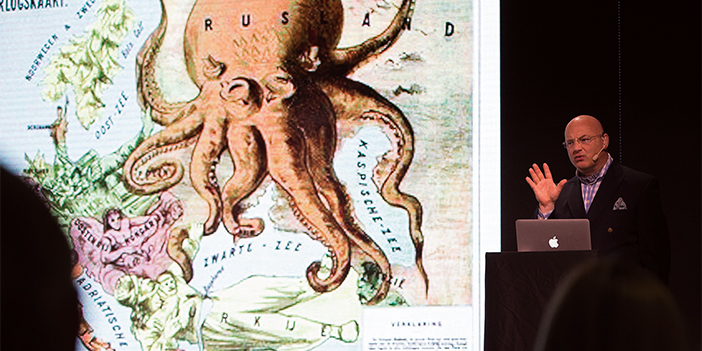 World-Class Lectures. Our lecture program is designed to shed light on your destination's art, architecture, music, geopolitics, natural world and more. They are hosted by a wide range of experts, from authors and archaeologists to former diplomats and news correspondents, eager to share their knowledge with you.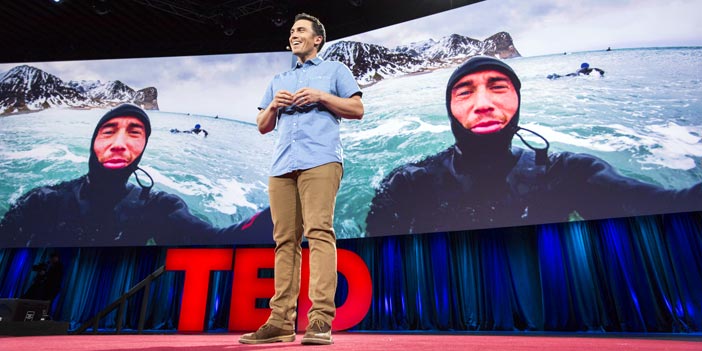 TED. Viking Cruises is proud to partner with TED, a nonprofit, nonpartisan organization devoted to spreading bold new ideas and sparking conversation. Curious minds watch TED's short, powerful talks focused on the arts, history, geography, science, longevity and more to gain a deeper understanding of the world. TED Talks are screened on board Viking's ocean fleet and are also available on stateroom televisions.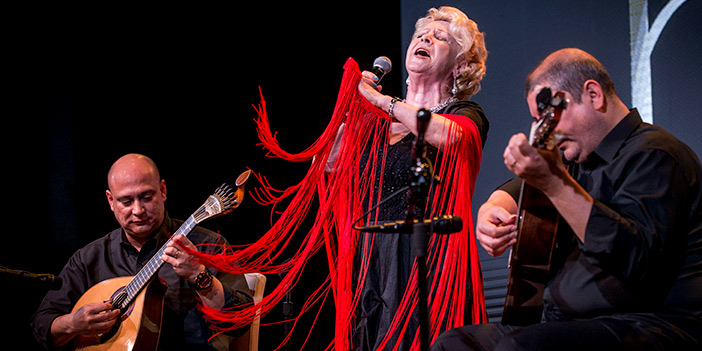 Destination Performances. Each Viking itinerary includes one or more Destination Performances representing the most iconic cultural performing art form of the region—whether it be Catalan rumba, Portuguese fado, traditional Greek dancing, Italian opera, or world-renowned Mariinsky Theatre performers from St. Petersburg.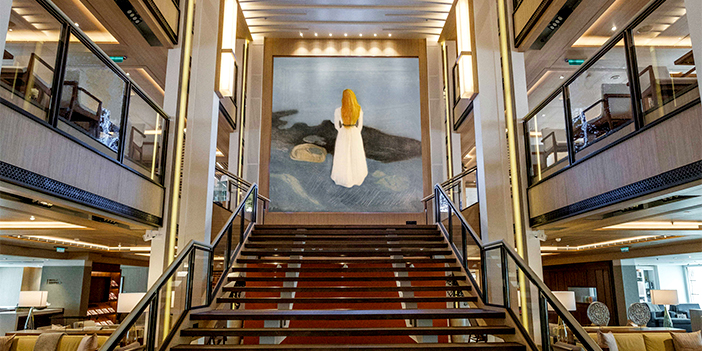 Munch Moments. Through an exclusive relationship with Oslo's Munch Museum, Viking has been granted the digital rights to the entire collection of Norway's most famous artist, Edvard Munch. Our "Munch Moments" bring the magic of Munch on board, with a daily, interactive event that showcases thematically grouped pieces of art each afternoon to accompany your pre-dinner drink in the comfort of The Living Room. Marvel at this master expressionist's breathtaking work on our Atrium screen—curated to focus on different themes every day.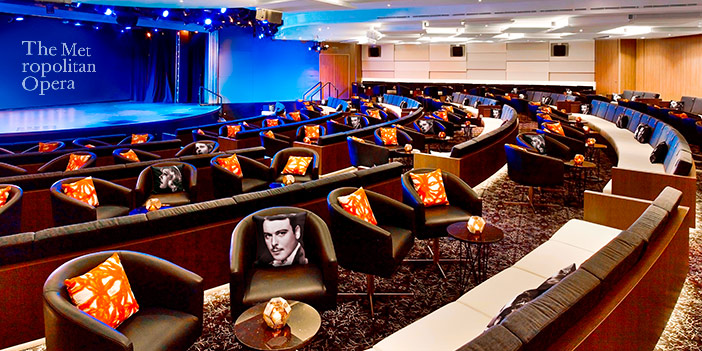 The Met Under the Stars. A Peabody Award and two-time Emmy winner, Metropolitan Opera's Live in HD takes you beyond an ordinary visit to the opera. During this Privileged Access experience under the star-lit "sky" of The Theater, you'll enjoy the world-class production intercut with backstage interviews, costume and set changes, and insight into technical details.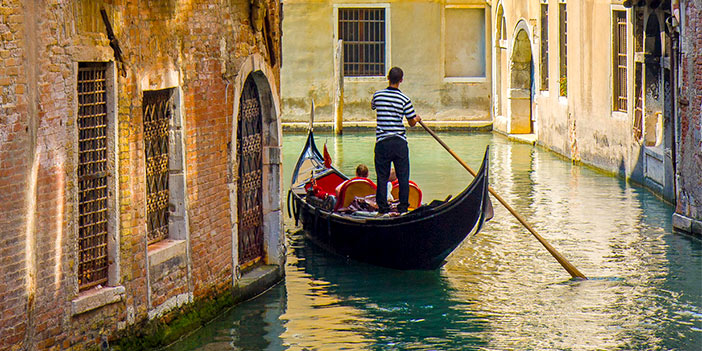 Port Talks. Gain an overview of your next day's port of call through informative multimedia presentations covering the history and culture of your destination, as well as highlights of must-see landmarks.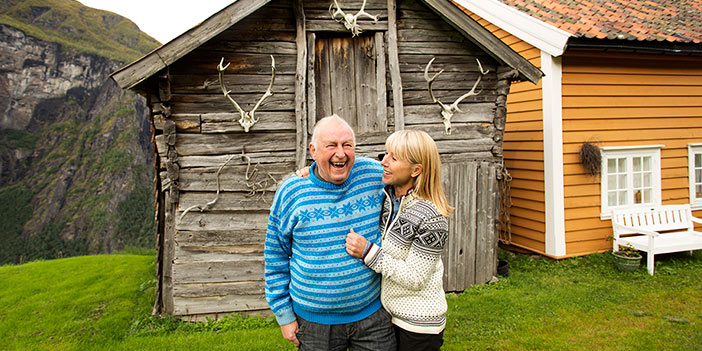 Destination Insights. Join us for a special series of short films intended to inform you about the iconic destinations and little-known gems you'll be visiting. This series provides insights and information intended to deepen your understanding—and enjoyment—of the time ahead, and perhaps encourage you to engage with your destinations in a way you otherwise would not have.
Viking Art & Design Guide. Should you wish to familiarize yourself with your ship before traveling you can download our free app before you go. Also, hear behind-the-scenes stories of our Scandinavian public spaces, with insightful commentary from your host, Karine Hagen. Once on board, you can use the app to enjoy a self-guided tour of our Nordic art collection, covering a broad spectrum of genres and eras.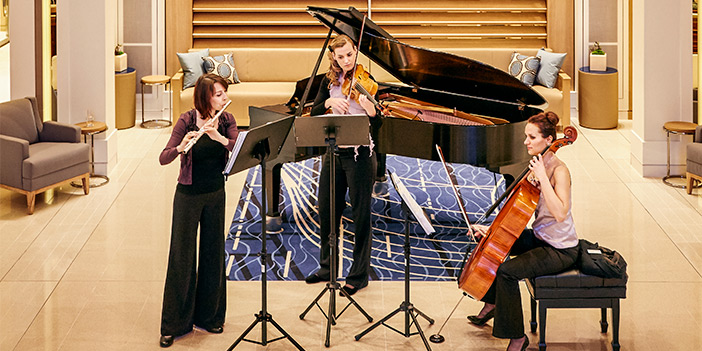 Viking Resident Classical Musicians, Bringing Classical Music Alive. Our resident pianist, guitarist, violinist and flautist perform well-known and lesser-known melodies throughout the ship. We hope you will find yourself transported by the chamber music of the Viking Resident Classical Musicians and enjoy some of the benefits of classical music—lifting your spirit, soothing your soul and adding to your onboard enrichment.
THE KITCHEN TABLE. Immerse yourself in local culture and cuisine on an interactive culinary journey. At our onboard cooking school, experience firsthand how our ships' world-class chefs bring distinct, local flavors from market to table. On sea days, you'll learn to cook dishes highlighting an upcoming destination and take home recipes so you can savor the flavors at home. On port days, you'll handpick ingredients at a local market then learn how to prepare regional dishes and create elegant presentations for three courses. The Kitchen Table is a one-of-a-kind optional opportunity to shop, cook and eat with the masters.