10-Day Tahiti | Roundtrip Papeete
Feb 05 – Feb 15, 2022 | Oceania Regatta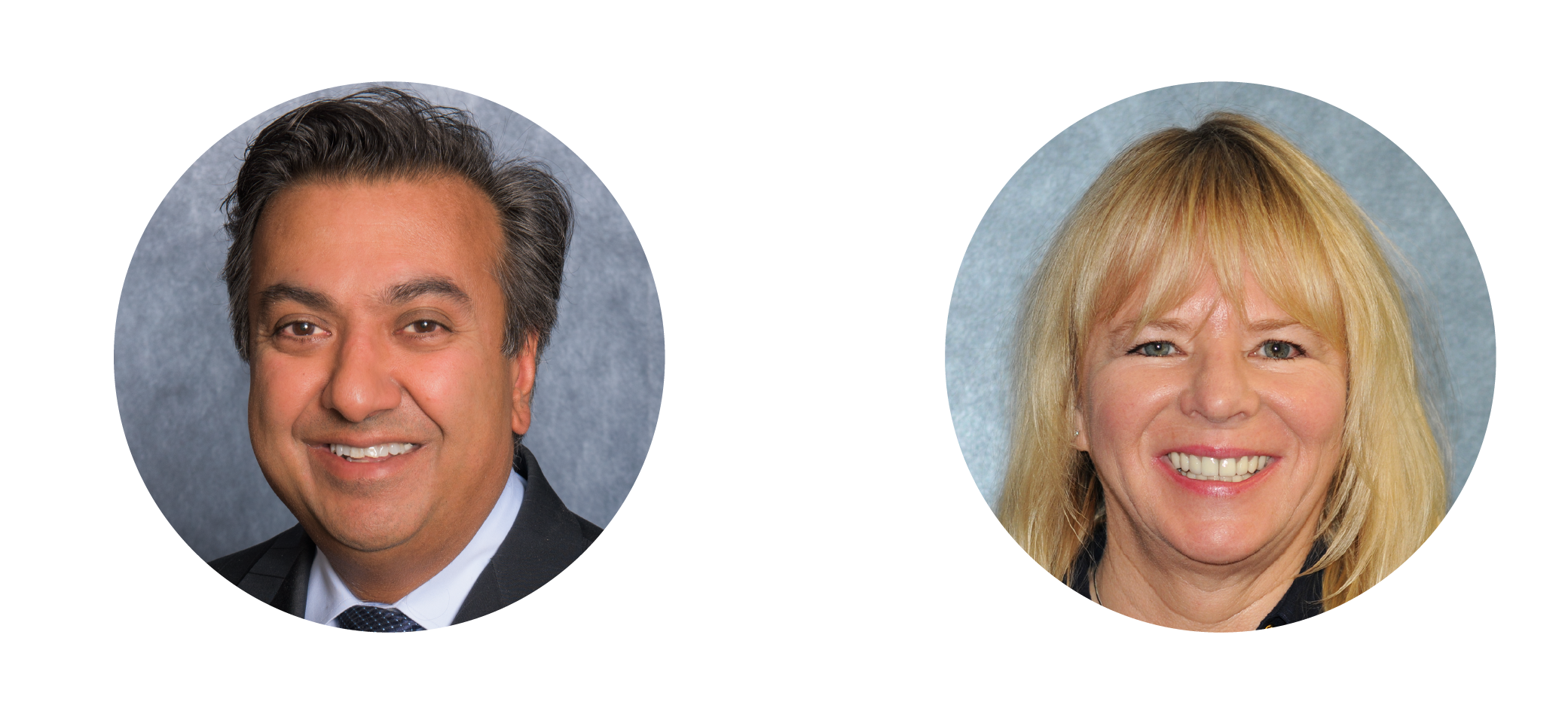 President's Cruise – What Makes it Special?
Please join me and Catherine for our President's Cruise, an epic 10-day journey sailing on February 05, 2022 onboard the beautiful Oceania Regatta.  You will spend 8 days in port and 2 sea days visiting the beautiful French Polynesian Islands – Moorea, Fakarava, Nuku Hiva, Rangiroa and an overnight in Papeete and Bora Bora.
On a President's Cruise, we're there to attend to every detail.  You'll experience a truly personalized vacation.  To top it off, you'll enjoy unbeatable savings and a number of  exclusive events – from cocktail parties, special dinners to a host of other experiences.  All the while, meeting and enjoying the company of like-minded people who share your passion for travel and adventure.
I promise you,  it will be a Trip of a Lifetime. 

Tahiti – It's More Beautiful than the Pictures You See!
Blue takes on a whole new meaning in Tahiti – sheer incandescent wonder of blue waters in shades of aquamarine, turquoise and sapphire.  A tapestry of blue found nowhere else in the world.
Unsurpassed natural, unspoiled beauty, striking Polynesian history, fascinating culture of myths and legends, wonderful Polynesian and French cuisine, inviting tropical weather and close-knit, friendly people.
For me, Tahiti is the ultimate vacation destination – a true paradise that we all dream of escaping to at least once in our lives.  Since my first cruise in 1998, I have returned a few times to bask in the timeless beauty and magic of Tahiti.
It is the only place I've ever visited where the meticulous details of a scenery is as gorgeous as a picture – or even better!
While Tahiti seems to be a tranquil seclusion away from civilization, there are plenty of activities to explore:  
It is an excellent island for beginning divers. The calm waters of the site called The Aquarium inside the lagoon provides a safe environment for the students or rusty divers to brush up on their skills
It is also an excellent place to snorkel. Tahiti's coral reefs and drop-offs are home to many small species – damselfish, butterfly fish, Moorish idols, surgeonfish, triggerfish, and schools of blue-stripe snapper. The nature lovers will enjoy the rich fauna and the big fishes found in surprising abundance – from sharks to eagle rays!
Tour a Pearl Farm and see Mother Nature's most perfect gem, commonly known around the world as "Black Pearls" which only grow in Tahiti warm lagoon waters
The exotic and iconic, over-the-water bungalows are perfect for romantic getaways. In many of the rooms, tropical fish swim below as you look through the glass floor or coffee table. The bungalows feature a private balcony with stairs to the warm water below creating the perfect place to relax in the sun, jump into the warm water, or enjoy the sunset views
One of my favourite places to also visit is the Les Roulottes, the festive food trucks in Vaiete Square down by the waterfront, where the cruise ships dock.  The place is open every night and easily attracts more than 200 people.  For the locales, it has been a way of life, a regular gathering of friends and family.  Affordably-priced, the food ranges from Peking duck and steak frites to chocolate crepes and Belgian waffles, but nothing beats a simple meal of grilled Ahi, a green salad with a tangy vinaigrette, and a delicious fresh Parisian-style baguette or the fresh, marinated tuna with coconut sauce
Don't miss the Marche du Papeete, Tahiti's main marketplace, located just a block behind the waterfront. You can buy everything from flowers to fruit and fish or crafts and gifts. Shoppers can also head to Vaima Center (Boulevard Pomare), a modern four-story mall, complete with the Pearl Museum
The Daily Itinerary
Spend eight fabulous days in port and two days at sea with an overnight stay in Papeete, the capital city of French Polynesia and Bora Bora, nicknamed "The Romantic Island" and also known as the Pearl of the South Pacific.
DAY
PORT
ARRIVE
DEPART
Feb 5 Sat
Papeete (Tahiti), French Polynesia
Embark 1 PM
Feb 6 Sun
Papeete (Tahiti), French Polynesia
5 AM
Feb 6 Sun
Moorea, French Polynesia
8 AM
4 PM
Feb 7 Mon
Fakarava, French Polynesia
8 AM
6 PM
Feb 8 Tue
Cruising the South Pacific
Feb 9 Wed
Nuku Hiva, French Polynesia
8 AM
6 PM
Feb 10 Thu
Cruising the South Pacific
Feb 11 Fri
Rangiroa, French Polynesia
8 AM
5 PM
Feb 12 Sat
Bora Bora, French Polynesia
1 PM
Feb 13 Sun
Bora Bora, French Polynesia
7 PM
Feb 14 Mon
Raiatea, French Polynesia
8 AM
5 PM
Feb 15 Tue
Papeete (Tahiti), French Polynesia
Disembark 8 AM
Onboard the Beautiful and Re-Inspired Oceania Regatta
Sleek and elegantly charming, Regatta is the flagship of the Oceania Cruises fleet.  An intimate-sized ship of only 684 guests, she is designed to sail the shallow seas of Tahiti and French Polynesia, visiting ports on these exotic islands that the larger ships can't reach.

In a dramatic re-inspiration process, Regatta has become a completely redesigned ship without peer. Every surface of every suite and stateroom is entirely new, while in the public spaces, a refreshed color palette of soft sea and sky tones surrounds tasteful renewal of fabrics, furnishings and lighting fixtures that exquisitely encompasses the inimitable style and comfort of Oceania Cruises. From the bejeweled new chandeliers in the gracious Grand Dining Room to the beckoning Reception Hall, Regatta celebrates a rejuvenation so sweeping, you will find it positively unimaginable to resist her welcoming embrace.  Her decks are resplendent in the finest teak with custom stone and tile work.
Oceania Regatta features four unique, open-seating restaurants, the Aquamar Spa + Vitality Center, eight lounges and bars, a casino and 342 lavish suites and luxurious staterooms, nearly 70% of which feature private verandas.
Whether you are in the mood for an elaborate dinner at Toscana, or prefer to indulge in the line's exclusive Dom Pérignon Experience, or crave the casual comfort of tacos or fresh poke bowls, every meal on board is given the same thought, care and creativity to ensure it is as mouth-watering as it is memorable.
President's Cruise Exclusive Pricing and Perks
Starting from only C$6149/person, this fantastic cruise includes: 
FREE ROUNDTRIP Economy AIR*
FREE Transfers (Airport & Ship)
(during embarkation & disembarkation)
FREE Prepaid Gratuities on select voyages
(Value: up to US$46/Day/Couple)
FREE Unlimited Internet
FREE Specialty Dining
FREE 24-Hour Room Service
FREE Fitness Classes
FREE Still & Sparkling Vero Water
FREE Soft Drinks & Specialty Coffees / Teas
FREE Launderette
INCLUDES Taxes & Fees
Plus, President's Cruise EXTRA Perks:
(value of C$3,900/stateroom)
House Select Beverage Package
(wine and beer with lunch and dinner)
6 Shore Excursions (per stateroom)
US$600 Shipboard Credits (per stateroom)
Pre-paid Gratuities
Post Cruise Day Room Hotel w/ Breakfast & Transfers
Plus, Exclusive Cocktail Parties, Hosted Dinners & other Special Events
(Trip Cancellation & Interruption | Concierge & above)
And More President's Cruise Specials – Exclusive cocktail parties, special dinners and a host of other exclusive experiences.  It will be A Trip to Remember!
To fully explore the beautiful French Polynesian Islands and its welcoming culture,  we recommend taking our Tahiti Package:  a 10-Day Cruise combined with our exclusive 4-Night Pre-Cruise Land Package starting from only C$8,649/person.
Click Below For Details
Feb 5, 2022 | 10-Day Cruise with Air* | Tahiti
Feb 1, 2022 | 15-Day Cruise with Air* (10-Day Cruise + 4-Night Pre Cruise Land Program) | Tahiti
We only have (20) staterooms available for this fantastic cruise.
Call us today at 1-866-765-WAVE (9823) to avoid disappointment.
We hope to see you in Tahiti!