President's Cruise – What Makes it Special?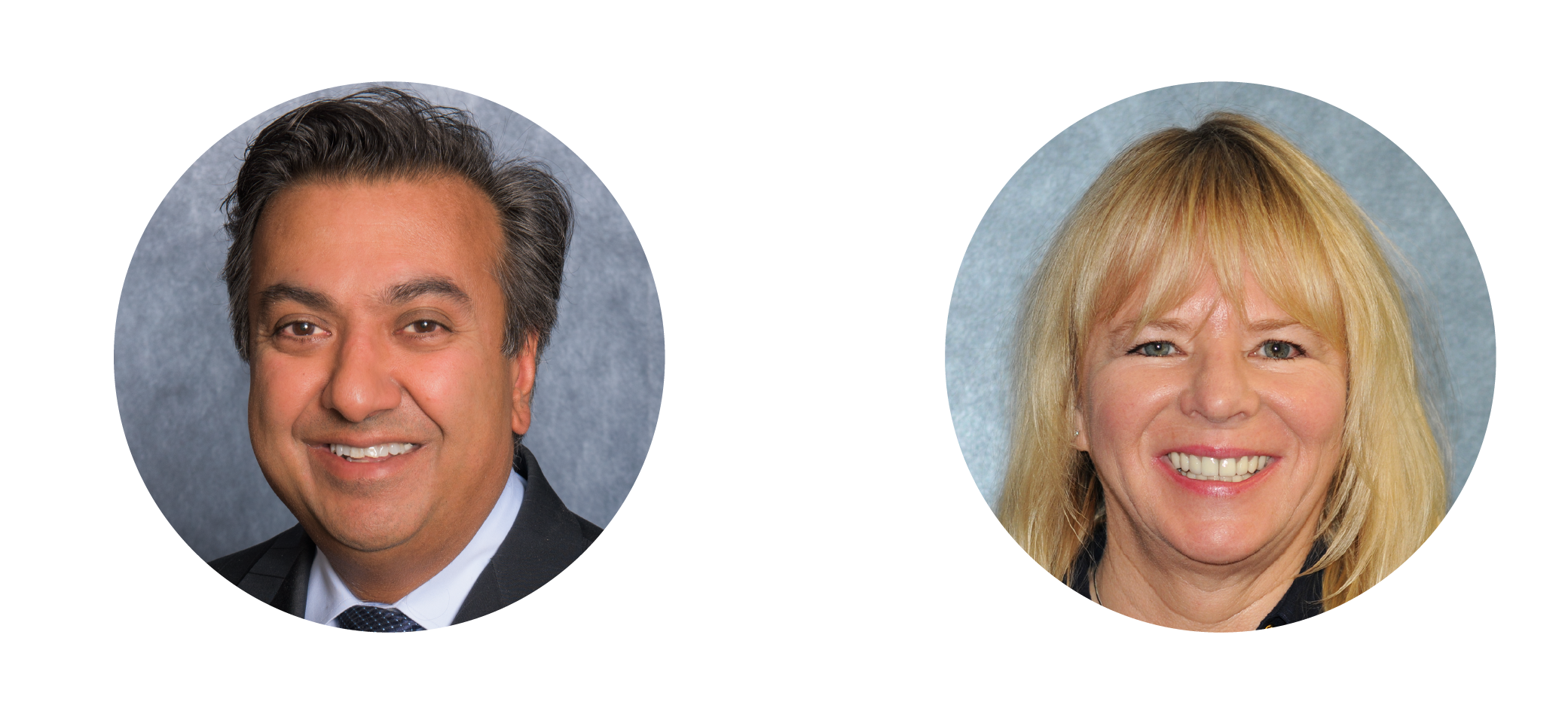 Please join me and Catherine for our President's Cruise, an epic 15-day journey sailing on February 8, 2024 onboard the beautiful Oceania Nautica.  You will spend 8 days in port and 2 sea days visiting the beautiful French Polynesian Islands – Moorea, Fakarava, Nuku Hiva, Rangiroa and an overnight in Papeete and Bora Bora.
On a President's Cruise, we're there to attend to every detail.  You'll experience a truly personalized vacation.  To top it off, you'll enjoy unbeatable savings and a number of  exclusive events – from cocktail parties, special dinners to a host of other experiences.  All the while, meeting and enjoying the company of like-minded people who share your passion for travel and adventure.
I promise you,  it will be a Trip of a Lifetime. 


Tahiti – It's More Beautiful than the Pictures You See!
Blue takes on a whole new meaning in Tahiti – sheer incandescent wonder of blue waters in shades of aquamarine, turquoise and sapphire.  A tapestry of blue found nowhere else in the world.
Unsurpassed natural, unspoiled beauty, striking Polynesian history, fascinating culture of myths and legends, wonderful Polynesian and French cuisine, inviting tropical weather and close-knit, friendly people.
For me, Tahiti is the ultimate vacation destination – a true paradise that we all dream of escaping to at least once in our lives.  Since my first cruise in 1998, I have returned a few times to bask in the timeless beauty and magic of Tahiti.
It is the only place I've ever visited where the meticulous details of a scenery is as gorgeous as a picture – or even better!
While Tahiti seems to be a tranquil seclusion away from civilization, there are plenty of activities to explore:  
It is an excellent island for beginning divers. The calm waters of the site called The Aquarium inside the lagoon provides a safe environment for the students or rusty divers to brush up on their skills
It is also an excellent place to snorkel. Tahiti's coral reefs and drop-offs are home to many small species – damselfish, butterfly fish, Moorish idols, surgeonfish, triggerfish, and schools of blue-stripe snapper. The nature lovers will enjoy the rich fauna and the big fishes found in surprising abundance – from sharks to eagle rays!
Tour a Pearl Farm and see Mother Nature's most perfect gem, commonly known around the world as "Black Pearls" which only grow in Tahiti warm lagoon waters
The exotic and iconic, over-the-water bungalows are perfect for romantic getaways. In many of the rooms, tropical fish swim below as you look through the glass floor or coffee table. The bungalows feature a private balcony with stairs to the warm water below creating the perfect place to relax in the sun, jump into the warm water, or enjoy the sunset views
One of my favourite places to also visit is the Les Roulottes, the festive food trucks in Vaiete Square down by the waterfront, where the cruise ships dock.  The place is open every night and easily attracts more than 200 people.  For the locales, it has been a way of life, a regular gathering of friends and family.  Affordably-priced, the food ranges from Peking duck and steak frites to chocolate crepes and Belgian waffles, but nothing beats a simple meal of grilled Ahi, a green salad with a tangy vinaigrette, and a delicious fresh Parisian-style baguette or the fresh, marinated tuna with coconut sauce
Don't miss the Marche du Papeete, Tahiti's main marketplace, located just a block behind the waterfront. You can buy everything from flowers to fruit and fish or crafts and gifts. Shoppers can also head to Vaima Center (Boulevard Pomare), a modern four-story mall, complete with the Pearl Museum
The Daily Cruise Itinerary
Spend eight fabulous days in port and two days at sea with an overnight stay in Papeete, the capital city of French Polynesia and Bora Bora, nicknamed "The Romantic Island" and also known as the Pearl of the South Pacific.
Day
Port
Arrive
Depart
Feb 8 Thu
Papeete (Tahiti), French Polynesia


(Pre-Cruise Hotel – Hotel Check-in)

Feb 9 Fri
Papeete (Tahiti), French Polynesia


(Pre-Cruise Hotel – Hotel Check-out | Ship Embarkation)

Embark 1 PM
11 PM
Feb 10 Sat
Papeete (Tahiti), French Polynesia
5 AM
Feb 10 Sat
Moorea, French Polynesia
8 AM
4 PM
Feb 11 Sun
Fakarava, French Polynesia
8 AM
6 PM
Feb 12 Mon
Cruising the South Pacific
Feb 13 Tue
Nuku Hiva, French Polynesia
8 AM
6 PM
Feb 14 Wed
Cruising the South Pacific
Feb 15 Thu
Rangiroa, French Polynesia
8 AM
5 PM
Feb 16 Fri
Bora Bora, French Polynesia
1 PM
11 PM
Feb 17 Sat
Bora Bora, French Polynesia
7 PM
Feb 18 Sun
Raiatea, French Polynesia
8 AM
6 PM
Feb 19 Mon
Papeete (Tahiti), French Polynesia


(Ship Disembarkation | Post-Cruise Hotel  – Hotel Check-in)

Disembark 8 AM
Feb 20 Tue
Papeete (Tahiti), French Polynesia


(Post-Cruise Hotel)

Feb 21 Wed
Papeete (Tahiti), French Polynesia


(Post-Cruise Hotel)

Feb 22 Thu
Papeete (Tahiti), French Polynesia


(Post-Cruise Hotel – Hotel Check-out)
Onboard the Beautiful and Re-Inspired Oceania Nautica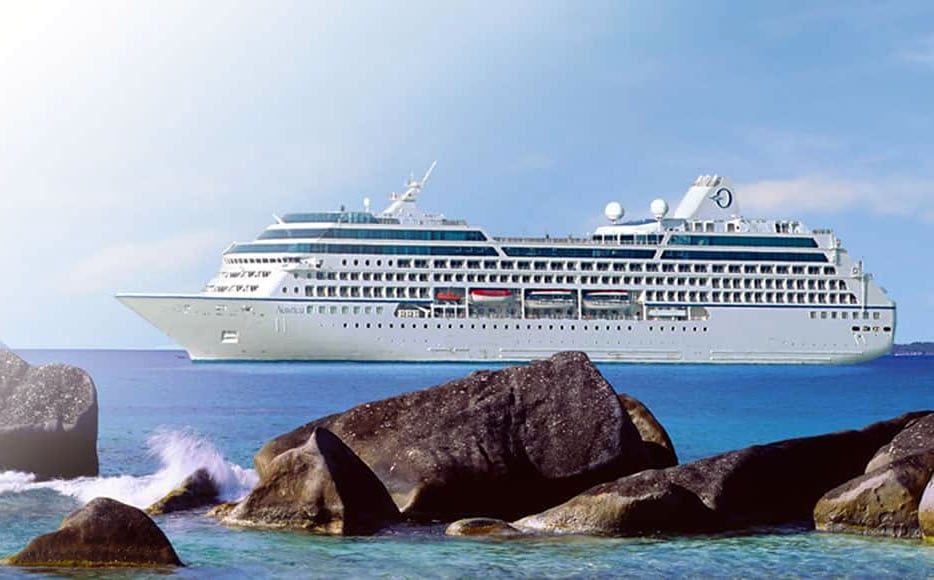 The better-than-new Nautica blends sophistication with a contemporary flair to create a casually elegant ambiance that embodies the most treasured elements of our celebrated ships. Every surface of every suite and stateroom is entirely new, while in the public spaces, a refreshed color palette of soft sea and sky tones surrounds a tasteful renewal of fabrics, furnishings and lighting fixtures that exquisitely encompasses the inimitable style and comfort of Oceania Cruises.
Whether you are in the mood for an elaborate dinner at Toscana, or prefer to indulge in the line's exclusive Dom Pérignon Experience, or crave the casual comfort of tacos or fresh poke bowls, every meal on board is given the same thought, care and creativity to ensure it is as mouth-watering as it is memorable.
Call us today at 1-866-765-WAVE (9823) to avoid disappointment.
We hope to see you in Tahiti!