OLife Choice (choose one)
FREE 64 Shore Excursions*
FREE US$6,400 Shipboard Credit*
Beverage Package
(perks per stateroom)
PLUS Additional Perks
WiFi, Pre-paid Gratuities, Onboard Medical, Laundry, Visas, 1-Night Pre Cruise Luxury Hotel, Transfers, Luggage Delivery, Shoreside Events and more

FREE FIRST CLASS
Roundtrip Airfare*
Bonus Value up to 63%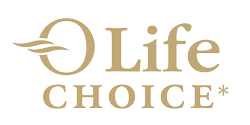 choose one:
FREE – 64 Shore Excursions
FREE – US$6,400 Shipboard
FREE – Beverage Package
(perks per stateroom)

EXCLUSIVE PRESTIGE PACKAGE*
FREE Pre-Paid Gratuities
(a value of up to US$8,200)

FREE Onboard Medical Care

FREE Internet

FREE Laundry Services
FREE Exclusive Shoreside Events

FREE Visa Package

FREE Luggage Delivery

FREE 1-Night Pre-Cruise Luxury Hotel Stay

FREE Roundtrip Transfers

CRUISE CONNECTIONS
Exclusive Advantage
Bonus Value up to $43,000 CAD (per stateroom)
FREE 2nd Internet Log-in (US$5,000 Value)
Up to US$5,000 Shipboard Credit (per stateroom)
PLUS Travel Insurance‡
Trip Cancellation & Trip Interruption


NO AGE LIMIT

|

NO MEDICAL QUESTIONNAIRE

|

PRE-EXISTING CONDITION WAIVED


See: Summary of Coverage / Insurance Policy/ Resolution Policy
Travel Insurance is not available to residents of Quebec
Shipboard Credit/Stateroom
| | |
| --- | --- |
| Inside  | US$1,500 |
| Oceanview | US$2,500 |
| Balcony & Concierge | US$3,500 |
| Penthouse | US$4,000 |
| Vista & Owner Suites  | US$5,000 |
PRICES for 180 DAYS | Rountrip San Francisco
ALSO AVAILABLE: 198 Days, 200 Days, 214 Days, 218 Days World Cruise
CALL FOR DETAILS
Suite Category
Brochure
Fare
OLife Fare
w/Airfare
Suites

OS – Owner's Suite

CA$455,898

CA$207,799

Square Feet: 1,000
|
Square Meters: 92

Highlights

Free laundry service – up to 3 bags per stateroom (restrictions apply)
Priority 11am ship embarkation with priority luggage delivery
24 hour Butler Service
Complimentary in-suite bar setup with 6 full-size bottles of your choice of premium spirits and wines from our suite beverage menu (certain limitations apply)
Complimentary welcome bottle of Champagne
Fresh fruit basket replenished daily
Priority online specialty restaurant reservations
Unlimited access to the Aquamar Spa Terrace
iPad® upon request for your enjoyment on board
Bulgari gift set and variety of amenities
Choice of daily printed newspaper
Cashmere lap blankets
Choice of pillow from a luxurious selection
Complimentary shoe shine service
Complimentary pressing of garments upon embarkation (certain limitations apply)
All Suites and Staterooms are Smoke-Free

 

VS – Vista Suite

CA$403,898

CA$181,799

Square Feet: 786
|
Square Meters: 73

Highlights

Free laundry service – up to 3 bags per stateroom (restrictions apply)
Priority 11am ship embarkation with priority luggage delivery
24 hour Butler Service
Complimentary in-suite bar setup with 6 full-size bottles of your choice of premium spirits and wines from our suite beverage menu (certain limitations apply)
Complimentary welcome bottle of Champagne
Fresh fruit basket replenished daily
Priority online specialty restaurant reservations
Unlimited access to the Aquamar Spa Terrace
iPad® upon request for your enjoyment on board
Bulgari gift set and variety of amenities
Choice of daily printed newspaper
Cashmere lap blankets
Choice of pillow from a luxurious selection
Complimentary shoe shine service
Complimentary pressing of garments upon embarkation (certain limitations apply)
All Suites and Staterooms are Smoke-Free

 

PH1 – Penthouse Suite

CA$299,998

CA$129,849

Square Feet: 322
|
Square Meters: 29

Highlights

Ultra Tranquility Bed, Oceania Cruises exclusives
Refrigerated mini-bar with free and unlimited soft drinks and bottled water replenished daily
Bulgari amenities
Twice-daily maid service
Belgian chocolates with turndown service
Complimentary 24-hour room service
Flat screen television with DVD player and extensive media library
Wireless Internet access and cellular service
Writing desk and stationery
Plush cotton towels, robes and slippers
Handheld hair dryer
Security safe
Free laundry service – up to 3 bags per stateroom
Priority 11am ship embarkation with priority luggage delivery
24 hour Butler Service
Complimentary welcome bottle of Champagne
Priority online specialty restaurant reservations
Unlimited access to the Aquamar Spa Terrace
iPad® upon request
Complimentary Oceania Cruises logo tote bag
Bulgari gift set (certain limitations apply) and a variety of amenities
Cashmere lap blankets
Complimentary shoe shine service
All Suites and Staterooms are Smoke-Free

 

PH2 – Penthouse Suite

CA$292,298

CA$125,999

Square Feet: 322
|
Square Meters: 29

Highlights

Ultra Tranquility Bed, Oceania Cruises exclusives
Refrigerated mini-bar with free and unlimited soft drinks and bottled water replenished daily
Bulgari amenities
Twice-daily maid service
Belgian chocolates with turndown service
Complimentary 24-hour room service
Flat screen television with DVD player and extensive media library
Wireless Internet access and cellular service
Writing desk and stationery
Plush cotton towels, robes and slippers
Handheld hair dryer
Security safe
Free laundry service – up to 3 bags per stateroom
Priority 11am ship embarkation with priority luggage delivery
24 hour Butler Service
Complimentary welcome bottle of Champagne
Priority online specialty restaurant reservations
Unlimited access to the Aquamar Spa Terrace
iPad® upon request
Complimentary Oceania Cruises logo tote bag
Bulgari gift set (certain limitations apply) and a variety of amenities
Cashmere lap blankets
Complimentary shoe shine service
All Suites and Staterooms are Smoke-Free

 

PH3 – Penthouse Suite

CA$284,498

CA$122,099

Square Feet: 322
|
Square Meters: 29

Highlights

Ultra Tranquility Bed, Oceania Cruises exclusives
Refrigerated mini-bar with free and unlimited soft drinks and bottled water replenished daily
Bulgari amenities
Twice-daily maid service
Belgian chocolates with turndown service
Complimentary 24-hour room service
Flat screen television with DVD player and extensive media library
Wireless Internet access and cellular service
Writing desk and stationery
Plush cotton towels, robes and slippers
Handheld hair dryer
Security safe
Free laundry service – up to 3 bags per stateroom
Priority 11am ship embarkation with priority luggage delivery
24 hour Butler Service
Complimentary welcome bottle of Champagne
Priority online specialty restaurant reservations
Unlimited access to the Aquamar Spa Terrace
iPad® upon request
Complimentary Oceania Cruises logo tote bag
Bulgari gift set (certain limitations apply) and a variety of amenities
Cashmere lap blankets
Complimentary shoe shine service
All Suites and Staterooms are Smoke-Free

 

Veranda

A1 – Concierge Level Veranda

CA$225,998

CA$92,849

Square Feet: 216
|
Square Meters: 20

Highlights

"In addition to Stateroom amenities"
Expanded lunch and dinner room service menu from the Grand Dining Room
Free laundry service – up to 3 bags per stateroom
Priority Noon ship embarkation
Complimentary welcome bottle of Champagne
Priority online specialty restaurant reservations
Unlimited access to the Aquamar Spa Terrace
iPad® upon request for your enjoyment on board (limited availability)
Complimentary Oceania Cruises logo tote bag
Cashmere lap blankets, perfect for relaxing on your veranda
Complimentary pressing of garments upon embarkation (certain limitations apply)
Complimentary shoe shine service
All Suites and Staterooms are Smoke-Free

 

A2 – Concierge Level Veranda

CA$220,798

CA$90,249

Square Feet: 216
|
Square Meters: 20

Highlights

"In addition to Stateroom amenities"
Expanded lunch and dinner room service menu from the Grand Dining Room
Free laundry service – up to 3 bags per stateroom
Priority Noon ship embarkation
Complimentary welcome bottle of Champagne
Priority online specialty restaurant reservations
Unlimited access to the Aquamar Spa Terrace
iPad® upon request for your enjoyment on board (limited availability)
Complimentary Oceania Cruises logo tote bag
Cashmere lap blankets, perfect for relaxing on your veranda
Complimentary pressing of garments upon embarkation (certain limitations apply)
Complimentary shoe shine service
All Suites and Staterooms are Smoke-Free

 

A3 – Concierge Level Veranda

CA$216,898

CA$88,299

Square Feet: 216
|
Square Meters: 20

Highlights

"In addition to Stateroom amenities"
Expanded lunch and dinner room service menu from the Grand Dining Room
Free laundry service – up to 3 bags per stateroom
Priority Noon ship embarkation
Complimentary welcome bottle of Champagne
Priority online specialty restaurant reservations
Unlimited access to the Aquamar Spa Terrace
iPad® upon request for your enjoyment on board (limited availability)
Complimentary Oceania Cruises logo tote bag
Cashmere lap blankets, perfect for relaxing on your veranda
Complimentary pressing of garments upon embarkation (certain limitations apply)
Complimentary shoe shine service
All Suites and Staterooms are Smoke-Free

 

B1 – Veranda Stateroom

CA$211,698

CA$85,699

Square Feet: 216
|
Square Meters: 20

Highlights

Ultra Tranquility Bed, an Oceania Cruises exclusive
Bulgari amenities
Twice daily maid service
Belgian chocolates with turndown service
Complimentary 24-hour room service
Flat-screen television with DVD player and extensive media library
Wireless Internet access and cellular service
Writing desk and stationery
Plush cotton towels, robes and slippers
Handheld hair dryer
Security safe
All Suites and Staterooms are Smoke-Free

 

B2 – Veranda Stateroom

CA$206,498

CA$83,099

Square Feet: 216
|
Square Meters: 20

Highlights

Ultra Tranquility Bed, an Oceania Cruises exclusive
Bulgari amenities
Twice daily maid service
Belgian chocolates with turndown service
Complimentary 24-hour room service
Flat-screen television with DVD player and extensive media library
Wireless Internet access and cellular service
Writing desk and stationery
Plush cotton towels, robes and slippers
Handheld hair dryer
Security safe
All Suites and Staterooms are Smoke-Free

 

Ocean View

C1 – Deluxe Ocean View

CA$183,198

CA$71,449

Square Feet: 165
|
Square Meters: 15

Highlights

Ultra Tranquility Bed, an Oceania Cruises exclusive
Bulgari amenities
Twice daily maid service
Belgian chocolates with turndown service
Complimentary 24-hour room service
Flat-screen television with DVD player and extensive media library
Wireless Internet access and cellular service
Writing desk and stationery
Plush cotton towels, robes and slippers
Handheld hair dryer
Security safe
All Suites and Staterooms are Smoke-Free
Available on Sirena only, this category includes accessibility features in stateroom #4052 and #4056. View Features

 

C2 – Deluxe Ocean View

CA$179,298

CA$69,499

Square Feet: 165
|
Square Meters: 15

Highlights

Ultra Tranquility Bed, an Oceania Cruises exclusive
Bulgari amenities
Twice daily maid service
Belgian chocolates with turndown service
Complimentary 24-hour room service
Flat-screen television with DVD player and extensive media library
Wireless Internet access and cellular service
Writing desk and stationery
Plush cotton towels, robes and slippers
Handheld hair dryer
Security safe
All Suites and Staterooms are Smoke-Free

 

D – Ocean View

CA$174,098

CA$66,899

Square Feet: 165
|
Square Meters: 15

Highlights

Ultra Tranquility Bed, an Oceania Cruises exclusive
Bulgari amenities
Twice daily maid service
Belgian chocolates with turndown service
Complimentary 24-hour room service
Flat-screen television with DVD player and extensive media library
Wireless Internet access and cellular service
Writing desk and stationery
Plush cotton towels, robes and slippers
Handheld hair dryer
Security safe
All Suites and Staterooms are Smoke-Free

 

E – Ocean View

CA$170,198

CA$64,949

Square Feet: 143
|
Square Meters: 13

Highlights

Ultra Tranquility Bed, an Oceania Cruises exclusive
Bulgari amenities
Twice daily maid service
Belgian chocolates with turndown service
Complimentary 24-hour room service
Flat-screen television with DVD player and extensive media library
Wireless Internet access and cellular service
Writing desk and stationery
Plush cotton towels, robes and slippers
Handheld hair dryer
Security safe
All Suites and Staterooms are Smoke-Free

 

Inside Staterooms

F – Inside Stateroom

CA$164,998

CA$62,349

Square Feet: 160
|
Square Meters: 14

Highlights

Ultra Tranquility Bed, an Oceania Cruises exclusive
Bulgari amenities
Twice daily maid service
Belgian chocolates with turndown service
Complimentary 24-hour room service
Flat-screen television with DVD player and extensive media library
Wireless Internet access and cellular service
Writing desk and stationery
Plush cotton towels, robes and slippers
Handheld hair dryer
Security safe
All Suites and Staterooms are Smoke-Free

 

G – Inside Stateroom

CA$159,798

CA$59,749

Square Feet: 160
|
Square Meters: 14

Highlights

Ultra Tranquility Bed, an Oceania Cruises exclusive
Bulgari amenities
Twice daily maid service
Belgian chocolates with turndown service
Complimentary 24-hour room service
Flat-screen television with DVD player and extensive media library
Wireless Internet access and cellular service
Writing desk and stationery
Plush cotton towels, robes and slippers
Handheld hair dryer
Security safe
All Suites and Staterooms are Smoke-Free
This category includes accessibility features in staterooms #4028*, #4034* and #4035 (*Not available on Sirena). View Features

 
PRICES for 180 DAYS | Rountrip San Francisco
ALSO AVAILABLE: 198 Days, 200 Days and 214 Days World Cruise
CALL FOR DETAILS
Suite Category
Brochure
Fare
OLife Fare
w/Airfare
Suites

OS – Owner's Suite

US$350,998

US$159,999

Square Feet: 1,000
|
Square Meters: 92

Highlights

Free laundry service – up to 3 bags per stateroom (restrictions apply)
Priority 11am ship embarkation with priority luggage delivery
24 hour Butler Service
Complimentary in-suite bar setup with 6 full-size bottles of your choice of premium spirits and wines from our suite beverage menu (certain limitations apply)
Complimentary welcome bottle of Champagne
Fresh fruit basket replenished daily
Priority online specialty restaurant reservations
Unlimited access to the Aquamar Spa Terrace
iPad® upon request for your enjoyment on board
Bulgari gift set and variety of amenities
Choice of daily printed newspaper
Cashmere lap blankets
Choice of pillow from a luxurious selection
Complimentary shoe shine service
Complimentary pressing of garments upon embarkation (certain limitations apply)
All Suites and Staterooms are Smoke-Free

 

VS – Vista Suite

US$310,998

US$139,999

Square Feet: 786
|
Square Meters: 73

Highlights

Free laundry service – up to 3 bags per stateroom (restrictions apply)
Priority 11am ship embarkation with priority luggage delivery
24 hour Butler Service
Complimentary in-suite bar setup with 6 full-size bottles of your choice of premium spirits and wines from our suite beverage menu (certain limitations apply)
Complimentary welcome bottle of Champagne
Fresh fruit basket replenished daily
Priority online specialty restaurant reservations
Unlimited access to the Aquamar Spa Terrace
iPad® upon request for your enjoyment on board
Bulgari gift set and variety of amenities
Choice of daily printed newspaper
Cashmere lap blankets
Choice of pillow from a luxurious selection
Complimentary shoe shine service
Complimentary pressing of garments upon embarkation (certain limitations apply)
All Suites and Staterooms are Smoke-Free

 

PH1 – Penthouse Suite

US$230,998

US$99,999

Square Feet: 322
|
Square Meters: 29

Highlights

Ultra Tranquility Bed, Oceania Cruises exclusives
Refrigerated mini-bar with free and unlimited soft drinks and bottled water replenished daily
Bulgari amenities
Twice-daily maid service
Belgian chocolates with turndown service
Complimentary 24-hour room service
Flat screen television with DVD player and extensive media library
Wireless Internet access and cellular service
Writing desk and stationery
Plush cotton towels, robes and slippers
Handheld hair dryer
Security safe
Free laundry service – up to 3 bags per stateroom
Priority 11am ship embarkation with priority luggage delivery
24 hour Butler Service
Complimentary welcome bottle of Champagne
Priority online specialty restaurant reservations
Unlimited access to the Aquamar Spa Terrace
iPad® upon request
Complimentary Oceania Cruises logo tote bag
Bulgari gift set (certain limitations apply) and a variety of amenities
Cashmere lap blankets
Complimentary shoe shine service
All Suites and Staterooms are Smoke-Free

 

PH2 – Penthouse Suite

US$224,998

US$96,999

Square Feet: 322
|
Square Meters: 29

Highlights

Ultra Tranquility Bed, Oceania Cruises exclusives
Refrigerated mini-bar with free and unlimited soft drinks and bottled water replenished daily
Bulgari amenities
Twice-daily maid service
Belgian chocolates with turndown service
Complimentary 24-hour room service
Flat screen television with DVD player and extensive media library
Wireless Internet access and cellular service
Writing desk and stationery
Plush cotton towels, robes and slippers
Handheld hair dryer
Security safe
Free laundry service – up to 3 bags per stateroom
Priority 11am ship embarkation with priority luggage delivery
24 hour Butler Service
Complimentary welcome bottle of Champagne
Priority online specialty restaurant reservations
Unlimited access to the Aquamar Spa Terrace
iPad® upon request
Complimentary Oceania Cruises logo tote bag
Bulgari gift set (certain limitations apply) and a variety of amenities
Cashmere lap blankets
Complimentary shoe shine service
All Suites and Staterooms are Smoke-Free

 

PH3 – Penthouse Suite

US$218,998

US$93,999

Square Feet: 322
|
Square Meters: 29

Highlights

Ultra Tranquility Bed, Oceania Cruises exclusives
Refrigerated mini-bar with free and unlimited soft drinks and bottled water replenished daily
Bulgari amenities
Twice-daily maid service
Belgian chocolates with turndown service
Complimentary 24-hour room service
Flat screen television with DVD player and extensive media library
Wireless Internet access and cellular service
Writing desk and stationery
Plush cotton towels, robes and slippers
Handheld hair dryer
Security safe
Free laundry service – up to 3 bags per stateroom
Priority 11am ship embarkation with priority luggage delivery
24 hour Butler Service
Complimentary welcome bottle of Champagne
Priority online specialty restaurant reservations
Unlimited access to the Aquamar Spa Terrace
iPad® upon request
Complimentary Oceania Cruises logo tote bag
Bulgari gift set (certain limitations apply) and a variety of amenities
Cashmere lap blankets
Complimentary shoe shine service
All Suites and Staterooms are Smoke-Free

 

Veranda

A1 – Concierge Level Veranda

US$173,998

US$71,499

Square Feet: 216
|
Square Meters: 20

Highlights

"In addition to Stateroom amenities"
Expanded lunch and dinner room service menu from the Grand Dining Room
Free laundry service – up to 3 bags per stateroom
Priority Noon ship embarkation
Complimentary welcome bottle of Champagne
Priority online specialty restaurant reservations
Unlimited access to the Aquamar Spa Terrace
iPad® upon request for your enjoyment on board (limited availability)
Complimentary Oceania Cruises logo tote bag
Cashmere lap blankets, perfect for relaxing on your veranda
Complimentary pressing of garments upon embarkation (certain limitations apply)
Complimentary shoe shine service
All Suites and Staterooms are Smoke-Free

 

A2 – Concierge Level Veranda

US$169,998

US$69,499

Square Feet: 216
|
Square Meters: 20

Highlights

"In addition to Stateroom amenities"
Expanded lunch and dinner room service menu from the Grand Dining Room
Free laundry service – up to 3 bags per stateroom
Priority Noon ship embarkation
Complimentary welcome bottle of Champagne
Priority online specialty restaurant reservations
Unlimited access to the Aquamar Spa Terrace
iPad® upon request for your enjoyment on board (limited availability)
Complimentary Oceania Cruises logo tote bag
Cashmere lap blankets, perfect for relaxing on your veranda
Complimentary pressing of garments upon embarkation (certain limitations apply)
Complimentary shoe shine service
All Suites and Staterooms are Smoke-Free

 

A3 – Concierge Level Veranda

US$166,998

US$67,999

Square Feet: 216
|
Square Meters: 20

Highlights

"In addition to Stateroom amenities"
Expanded lunch and dinner room service menu from the Grand Dining Room
Free laundry service – up to 3 bags per stateroom
Priority Noon ship embarkation
Complimentary welcome bottle of Champagne
Priority online specialty restaurant reservations
Unlimited access to the Aquamar Spa Terrace
iPad® upon request for your enjoyment on board (limited availability)
Complimentary Oceania Cruises logo tote bag
Cashmere lap blankets, perfect for relaxing on your veranda
Complimentary pressing of garments upon embarkation (certain limitations apply)
Complimentary shoe shine service
All Suites and Staterooms are Smoke-Free

 

B1 – Veranda Stateroom

US$162,998

US$65,999

Square Feet: 216
|
Square Meters: 20

Highlights

Ultra Tranquility Bed, an Oceania Cruises exclusive
Bulgari amenities
Twice daily maid service
Belgian chocolates with turndown service
Complimentary 24-hour room service
Flat-screen television with DVD player and extensive media library
Wireless Internet access and cellular service
Writing desk and stationery
Plush cotton towels, robes and slippers
Handheld hair dryer
Security safe
All Suites and Staterooms are Smoke-Free

 

B2 – Veranda Stateroom

US$158,998

US$63,999

Square Feet: 216
|
Square Meters: 20

Highlights

Ultra Tranquility Bed, an Oceania Cruises exclusive
Bulgari amenities
Twice daily maid service
Belgian chocolates with turndown service
Complimentary 24-hour room service
Flat-screen television with DVD player and extensive media library
Wireless Internet access and cellular service
Writing desk and stationery
Plush cotton towels, robes and slippers
Handheld hair dryer
Security safe
All Suites and Staterooms are Smoke-Free

 

Ocean View

C1 – Deluxe Ocean View

US$140,998

US$54,999

Square Feet: 165
|
Square Meters: 15

Highlights

Ultra Tranquility Bed, an Oceania Cruises exclusive
Bulgari amenities
Twice daily maid service
Belgian chocolates with turndown service
Complimentary 24-hour room service
Flat-screen television with DVD player and extensive media library
Wireless Internet access and cellular service
Writing desk and stationery
Plush cotton towels, robes and slippers
Handheld hair dryer
Security safe
All Suites and Staterooms are Smoke-Free
Available on Sirena only, this category includes accessibility features in stateroom #4052 and #4056. View Features

 

C2 – Deluxe Ocean View

US$137,998

US$53,499

Square Feet: 165
|
Square Meters: 15

Highlights

Ultra Tranquility Bed, an Oceania Cruises exclusive
Bulgari amenities
Twice daily maid service
Belgian chocolates with turndown service
Complimentary 24-hour room service
Flat-screen television with DVD player and extensive media library
Wireless Internet access and cellular service
Writing desk and stationery
Plush cotton towels, robes and slippers
Handheld hair dryer
Security safe
All Suites and Staterooms are Smoke-Free

 

D – Ocean View

US$133,998

US$51,499

Square Feet: 165
|
Square Meters: 15

Highlights

Ultra Tranquility Bed, an Oceania Cruises exclusive
Bulgari amenities
Twice daily maid service
Belgian chocolates with turndown service
Complimentary 24-hour room service
Flat-screen television with DVD player and extensive media library
Wireless Internet access and cellular service
Writing desk and stationery
Plush cotton towels, robes and slippers
Handheld hair dryer
Security safe
All Suites and Staterooms are Smoke-Free

 

E – Ocean View

US$130,998

US$49,999

Square Feet: 143
|
Square Meters: 13

Highlights

Ultra Tranquility Bed, an Oceania Cruises exclusive
Bulgari amenities
Twice daily maid service
Belgian chocolates with turndown service
Complimentary 24-hour room service
Flat-screen television with DVD player and extensive media library
Wireless Internet access and cellular service
Writing desk and stationery
Plush cotton towels, robes and slippers
Handheld hair dryer
Security safe
All Suites and Staterooms are Smoke-Free

 

Inside Staterooms

F – Inside Stateroom

US$126,998

US$47,999

Square Feet: 160
|
Square Meters: 14

Highlights

Ultra Tranquility Bed, an Oceania Cruises exclusive
Bulgari amenities
Twice daily maid service
Belgian chocolates with turndown service
Complimentary 24-hour room service
Flat-screen television with DVD player and extensive media library
Wireless Internet access and cellular service
Writing desk and stationery
Plush cotton towels, robes and slippers
Handheld hair dryer
Security safe
All Suites and Staterooms are Smoke-Free

 

G – Inside Stateroom

US$122,998

US$45,999

Square Feet: 160
|
Square Meters: 14

Highlights

Ultra Tranquility Bed, an Oceania Cruises exclusive
Bulgari amenities
Twice daily maid service
Belgian chocolates with turndown service
Complimentary 24-hour room service
Flat-screen television with DVD player and extensive media library
Wireless Internet access and cellular service
Writing desk and stationery
Plush cotton towels, robes and slippers
Handheld hair dryer
Security safe
All Suites and Staterooms are Smoke-Free
This category includes accessibility features in staterooms #4028*, #4034* and #4035 (*Not available on Sirena). View Features

 
| | | | |
| --- | --- | --- | --- |
| Day | Port | Arrive | Depart |
| Jan 15 Sun | San Francisco, California, United States | Embark 1 PM | 11 PM |
| Jan 16 Mon | Cruising the Pacific Ocean | | |
| Jan 17 Tue | Ensenada, Mexico | 8 AM | 5 PM |
| Jan 18 Wed | Cruising the Pacific Ocean | | |
| Jan 19 Thu | Cruising the Pacific Ocean | | |
| Jan 20 Fri | Manzanillo, Mexico | 10 AM | 7 PM |
| Jan 21 Sat | Zihuatanejo (Ixtapa), Mexico | 10 AM | 7 PM |
| Jan 22 Sun | Acapulco, Mexico | 8 AM | 6 PM |
| Jan 23 Mon | Cruising the Pacific Ocean | | |
| Jan 24 Tue | Puerto Chiapas, Mexico | 8 AM | 6 PM |
| Jan 25 Wed | Puerto Quetzal, Guatemala | 8 AM | 9 PM |
| Jan 26 Thu | Acajutla, El Salvador | 7 AM | 5 PM |
| Jan 27 Fri | Cruising the Pacific Ocean | | |
| Jan 28 Sat | Cruising the Pacific Ocean | | |
| Jan 29 Sun | Manta, Ecuador | 5 AM | 6 PM |
| Jan 30 Mon | Cruising the Pacific Ocean | | |
| Jan 31 Tue | Salaverry, Peru | 5 AM | 4 PM |
| Feb 1 Wed | Lima/Machu Picchu (Callao), Peru | 10 AM | 11 PM |
| Feb 2 Thu | Pisco/Nazca Lines, Peru | 8 AM | 7 PM |
| Feb 3 Fri | Cruising the Pacific Ocean | | |
| Feb 4 Sat | Arica, Chile | 8 AM | 6 PM |
| Feb 5 Sun | Iquique, Chile | 8 AM | 6 PM |
| Feb 6 Mon | Cruising the Pacific Ocean | | |
| Feb 7 Tue | Coquimbo, Chile | 7 AM | 4 PM |
| Feb 8 Wed | Santiago de Chile (San Antonio), Chile | 7 AM | 7 PM |
| Feb 9 Thu | Cruising the Pacific Ocean | | |
| Feb 10 Fri | Puerto Montt, Chile | 8 AM | 5 PM |
| Feb 11 Sat | Puerto Chacabuco, Chile | 11 AM | 8 PM |
| Feb 12 Sun | Cruising the Chilean Fjords | | |
| Feb 13 Mon | Cruising the Chilean Fjords | | |
| Feb 14 Tue | Punta Arenas, Chile | 7 AM | 4 PM |
| Feb 15 Wed | Ushuaia, Argentina | 11 AM | 8 PM |
| Feb 16 Thu | Cruising the Drake Passage | | |
| Feb 17 Fri | Cruising By Admiralty Bay, Antarctica | | |
| Feb 18 Sat | Cruising By Paradise Bay, Antarctica | | |
| Feb 19 Sun | Cruising By Half Moon Island, Antarctica | | |
| Feb 20 Mon | Cruising the Drake Passage | | |
| Feb 21 Tue | Port Stanley, Falkland Islands | 7 AM | 6 PM |
| Feb 22 Wed | Cruising the Atlantic Ocean | | |
| Feb 23 Thu | Cruising the Atlantic Ocean | | |
| Feb 24 Fri | Punta Del Este, Uruguay | 8 AM | 6 PM |
| Feb 25 Sat | Buenos Aires, Argentina | 8 AM | |
| Feb 26 Sun | Buenos Aires, Argentina | | 7 PM |
| Feb 27 Mon | Montevideo, Uruguay | 8 AM | 6 PM |
| Feb 28 Tue | Cruising the Atlantic Ocean | | |
| Mar 1 Wed | Cruising the Atlantic Ocean | | |
| Mar 2 Thu | Sao Paulo (Santos), Brazil | 7 AM | 6 PM |
| Mar 3 Fri | Rio de Janeiro, Brazil | 9 AM | |
| Mar 4 Sat | Rio de Janeiro, Brazil | | 7 PM |
| Mar 5 Sun | Cabo Frio, Brazil | 8 AM | 4 PM |
| Mar 6 Mon | Vitória, Brazil | 8 AM | 6 PM |
| Mar 7 Tue | Cruising the Atlantic Ocean | | |
| Mar 8 Wed | Salvador, Brazil | 7 AM | 5 PM |
| Mar 9 Thu | Maceió, Brazil | 11 AM | 8 PM |
| Mar 10 Fri | Recife, Brazil | 8 AM | 6 PM |
| Mar 11 Sat | Natal, Brazil | 7 AM | 4 PM |
| Mar 12 Sun | Fortaleza, Brazil | 9 AM | 6 PM |
| Mar 13 Mon | Cruising the Atlantic Ocean | | |
| Mar 14 Tue | Cruising the Atlantic Ocean | | |
| Mar 15 Wed | Cruising the Atlantic Ocean | | |
| Mar 16 Thu | Mindelo (São Vicente), Cape Verde | 10 AM | 7 PM |
| Mar 17 Fri | Cruising the Atlantic Ocean | | |
| Mar 18 Sat | Dakar, Senegal | 8 AM | 6 PM |
| Mar 19 Sun | Banjul, Gambia | 7 AM | 4 PM |
| Mar 20 Mon | Cruising the Atlantic Ocean | | |
| Mar 21 Tue | Cruising the Atlantic Ocean | | |
| Mar 22 Wed | Abidjan, Ivory Coast | 10 AM | 7 PM |
| Mar 23 Thu | Sekondi-Takoradi, Ghana | 8 AM | 5 PM |
| Mar 24 Fri | Lome, Togo | 9 AM | 7 PM |
| Mar 25 Sat | Cotonou, Benin | 7 AM | 6 PM |
| Mar 26 Sun | Cruising the Gulf of Guinea | | |
| Mar 27 Mon | Sao Tome, Sao Tome and Principe | 8 AM | 4 PM |
| Mar 28 Tue | Cruising the Atlantic Ocean | | |
| Mar 29 Wed | Cruising the Atlantic Ocean | | |
| Mar 30 Thu | Cruising the Atlantic Ocean | | |
| Mar 31 Fri | Walvis Bay, Namibia | 8 AM | |
| Apr 1 Sat | Walvis Bay, Namibia | | 5 PM |
| Apr 2 Sun | Luderitz, Namibia | 9 AM | 6 PM |
| Apr 3 Mon | Cruising the Atlantic Ocean | | |
| Apr 4 Tue | Cape Town, South Africa | 8 AM | |
| Apr 5 Wed | Cape Town, South Africa | | |
| Apr 6 Thu | Cape Town, South Africa | | 4 PM |
| Apr 7 Fri | Mossel Bay, South Africa | 9 AM | 6 PM |
| Apr 8 Sat | Cruising the Indian Ocean | | |
| Apr 9 Sun | Durban, South Africa | 8 AM | 9 PM |
| Apr 10 Mon | Richards Bay, South Africa | 6 AM | 4 PM |
| Apr 11 Tue | Maputo, Mozambique | 8 AM | 5 PM |
| Apr 12 Wed | Cruising the Mozambique Channel | | |
| Apr 13 Thu | Cruising the Mozambique Channel | | |
| Apr 14 Fri | Mayotte, French Comoros | 11 AM | 7 PM |
| Apr 15 Sat | Nosy Be, Madagascar | 9 AM | 5 PM |
| Apr 16 Sun | Cruising the Indian Ocean | | |
| Apr 17 Mon | Mahe, Seychelles | 1 PM | |
| Apr 18 Tue | Mahe, Seychelles | | 4 AM |
| Apr 18 Tue | La Digue, Seychelles | 8 AM | 4 PM |
| Apr 19 Wed | Cruising the Indian Ocean | | |
| Apr 20 Thu | Cruising the Arabian Sea | | |
| Apr 21 Fri | Cruising the Arabian Sea | | |
| Apr 22 Sat | Salalah, Oman | 8 AM | 5 PM |
| Apr 23 Sun | Cruising the Arabian Sea | | |
| Apr 24 Mon | Muscat, Oman | 8 AM | 5 PM |
| Apr 25 Tue | Dubai, United Arab Emirates | 1 PM | |
| Apr 26 Wed | Dubai, United Arab Emirates | | 7 PM |
| Apr 27 Thu | Fujairah, United Arab Emirates | 9 AM | 6 PM |
| Apr 28 Fri | Cruising the Arabian Sea | | |
| Apr 29 Sat | Cruising the Arabian Sea | | |
| Apr 30 Sun | Mumbai, India | 8 AM | |
| May 1 Mon | Mumbai, India | | 5 PM |
| May 2 Tue | Goa (Mormugao), India | 9 AM | 7 PM |
| May 3 Wed | Mangalore, India | 8 AM | 5 PM |
| May 4 Thu | Cochin (Kochi), India | 8 AM | 5 PM |
| May 5 Fri | Colombo, Sri Lanka | 1 PM | |
| May 6 Sat | Colombo, Sri Lanka | | 6 PM |
| May 7 Sun | Cruising the Bay of Bengal | | |
| May 8 Mon | Cruising the Bay of Bengal | | |
| May 9 Tue | Cruising the Andaman Sea | | |
| May 10 Wed | Yangon, Myanmar | 8 AM | |
| May 11 Thu | Yangon, Myanmar | | |
| May 12 Fri | Yangon, Myanmar | | 5 PM |
| May 13 Sat | Cruising the Andaman Sea | | |
| May 14 Sun | Phuket, Thailand | 8 AM | 5 PM |
| May 15 Mon | Penang, Malaysia | 8 AM | 5 PM |
| May 16 Tue | Kuala Lumpur (Port Klang), Malaysia | 7 AM | 6 PM |
| May 17 Wed | Singapore, Singapore | 1 PM | |
| May 18 Thu | Singapore, Singapore | | 6 PM |
| May 19 Fri | Cruising the Gulf of Thailand | | |
| May 20 Sat | Ko Samui, Thailand | 8 AM | 5 PM |
| May 21 Sun | Bangkok, Thailand | 10 AM | |
| May 22 Mon | Bangkok, Thailand | | 3 PM |
| May 23 Tue | Sihanoukville, Cambodia | 10 AM | 10 PM |
| May 24 Wed | Cruising the South China Sea | | |
| May 25 Thu | Saigon (Ho Chi Minh City), Vietnam | 8 AM | |
| May 26 Fri | Saigon (Ho Chi Minh City), Vietnam | | 3 PM |
| May 27 Sat | Nha Trang, Vietnam | 9 AM | 5 PM |
| May 28 Sun | Hue (Chan May), Vietnam | 12 PM | |
| May 29 Mon | Hue (Chan May), Vietnam | | 3 PM |
| May 30 Tue | Hanoi (Ha Long Bay), Vietnam | 9 AM | 8 PM |
| May 31 Wed | Cruising the South China Sea | | |
| Jun 1 Thu | Hong Kong, China | 8 AM | |
| Jun 2 Fri | Hong Kong, China | | 5 PM |
| Jun 3 Sat | Xiamen, China | 1 PM | |
| Jun 4 Sun | Xiamen, China | | 2 PM |
| Jun 5 Mon | Cruising the East China Sea | | |
| Jun 6 Tue | Shanghai, China | 7 AM | |
| Jun 7 Wed | Shanghai, China | | 6 PM |
| Jun 8 Thu | Cruising the Yellow Sea | | |
| Jun 9 Fri | Beijing (Tianjin), China | 2 PM | |
| Jun 10 Sat | Beijing (Tianjin), China | | 7 PM |
| Jun 11 Sun | Dalian, China | 9 AM | 7 PM |
| Jun 12 Mon | Cruising the Yellow Sea | | |
| Jun 13 Tue | Moji, Japan | 11 AM | 11 PM |
| Jun 14 Wed | Nagasaki, Japan | 11 AM | 7 PM |
| Jun 15 Thu | Kagoshima, Japan | 7 AM | 3 PM |
| Jun 16 Fri | Hiroshima, Japan | 10 AM | 7 PM |
| Jun 17 Sat | Kyoto (Kobe), Japan | 9 AM | |
| Jun 18 Sun | Kyoto (Kobe), Japan | | 3 PM |
| Jun 19 Mon | Shimizu, Japan | 12 PM | 8 PM |
| Jun 20 Tue | Tokyo, Japan | 8 AM | |
| Jun 21 Wed | Tokyo, Japan | | 7 PM |
| Jun 22 Thu | Cruising the Pacific Ocean | | |
| Jun 23 Fri | Aomori, Japan | 8 AM | 11 PM |
| Jun 24 Sat | Hakodate, Japan | 7 AM | 4 PM |
| Jun 25 Sun | Cruising the Pacific Ocean | | |
| Jun 26 Mon | Cruising the Pacific Ocean | | |
| Jun 27 Tue | Petropavlovsk-Kamchatsky, Russia | 8 AM | 10 PM |
| Jun 28 Wed | Int'l Date Line East | | |
| Jun 28 Wed | Cruising the Bering Sea | | |
| Jun 29 Thu | Cruising the Bering Sea | | |
| Jun 30 Fri | Dutch Harbor (Aleutian Islands), Alaska | 7 AM | 6 PM |
| Jul 1 Sat | Cruising the Pacific Ocean | | |
| Jul 2 Sun | Kodiak, Alaska | 8 AM | 6 PM |
| Jul 3 Mon | Seward, Alaska | 7 AM | 5 PM |
| Jul 4 Tue | Cruising Hubbard Glacier | | |
| Jul 5 Wed | Juneau, Alaska | 9 AM | 6 PM |
| Jul 6 Thu | Sitka, Alaska | 9 AM | 4 PM |
| Jul 7 Fri | Prince Rupert, British Columbia, Canada | 11 AM | 8 PM |
| Jul 8 Sat | Cruising the Inside Passage | | |
| Jul 9 Sun | Victoria, British Columbia, Canada | 9 AM | 6 PM |
| Jul 10 Mon | Astoria, Oregon, United States | 9 AM | 6 PM |
| Jul 11 Tue | Cruising the Pacific Ocean | | |
| Jul 12 Wed | San Francisco, California, United States | 8 AM | |
| Jul 13 Thu | San Francisco, California, United States | Disembark 8 AM | |
The Finest Cuisine at Sea™
Sailing around the globe offers the chance to sample some of the finest cuisine in the world at the very best shoreside restaurants. Sailing around the globe with Oceania Cruises means you will enjoy equally exquisite cuisine on board the ship. Inspired by the legendary Master Chef Jacques Pépin, their Executive Culinary Director, the talented chefs on board Insignia create culinary masterpieces. From Continental classics at the Grand Dining Room to authentic Italian cuisine at Toscana to perfectly prepared steaks and seafood at Polo Grill, the options are nearly endless. Of course, a voyage of this scale must take full advantage of the opportunity to celebrate world cuisines, so an array of special events will highlight authentic local fare. Enjoy the buffet at Terrace Café featuring delicious Vietnamese specialties while cruising the South China Sea, or a deck party which takes on an Australian flair as you sail the Tasman Sea. Regardless of the region, culinary delights await you. VIEW FINE DINING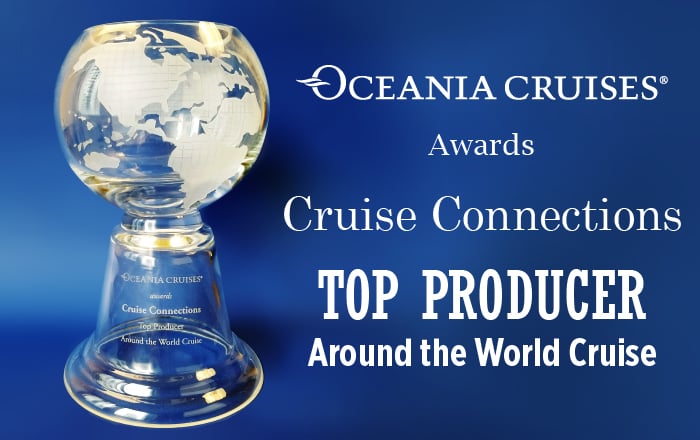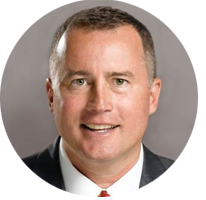 Bob Binder
Oceania Cruises
President & CEO
There simply is no replacement for global adventures that span the four corners of the world, immerse you in unforgettable cultural experiences and move you with inspiring humanity at every turn. It's my unique pleasure to invite you to discover our new 180-day global circumnavigation that traverses three oceans to explore more than 90 ports of call on four continents. Welcome to Around the World 2023.
Insignia opens this epic journey with a remarkable exploration of South America, from mist-shrouded Machu Picchu to the plunging Chilean Fjords to the sun-drenched beaches of Brazil. In between, you'll be treated to an Oceania Cruises world voyage first – cruising Antarctica's pristine glacial bays and islands. You'll also traverse the Indian Ocean and have the chance to enjoy memorable encounters in countries such as Myanmar, Thailand, Vietnam and China. The unique opportunity to delve more deeply into Japan comes to life with nine fascinating ports of call. This roving masterpiece will be crowned by a noteworthy Bering Sea crossing, bringing you the breadth of Alaska from the Aleutian Islands to the Inside Passage. Each day's adventures will be bookended with the warmth, camaraderie, and the luxe residential sanctuary of Insignia, your welcoming home at sea.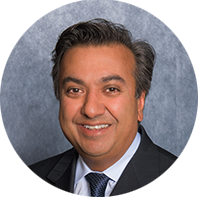 Sanjay Goel
Cruise Connections
President
We are honoured to be recognized as the singular Top Producer for Oceania Cruises "Around The World Cruise" starting with their first ever 180-Day World Cruise in 2015. Our team of dedicated and experienced cruise specialists offer unparalleled expert advice to help you plan your ultimate dream vacation.   
"We're very proud of our partnership. Cruise Connections is our largest Canadian Travel Partner and our largest producer for our Around the World Cruise. Once again, we are pleased to partner with them on another masterpiece, a 180-Day World Cruise onboard Insignia.  This is a voyage like no other."  says Nikki Upshaw, Oceania's Senior VP of Sales.
Departing San Francisco on January 15, 2023, visit an impressive 96 ports in 33 countries with an indulgent 20 overnight port stays. With more than 70% of your time spent in port, this promises to be one of the most adventurous world cruises ever imagined.
This spectacular voyage offers more days in port and fewer days at sea and starting from only $332 CAD per day, far less than world cruises on luxury lines. This is a disproportionate Savings of up to 63%, plus a lavish array of amenities including our unique Travel Insurance Program.
Travel with like-minded people who will share your passion for arts, history and culture. I invite you to embrace an experience that is truly more than a cruise, a once-in-a-lifetime opportunity to savour all that your world has to offer.
This extraordinary journey will sell out quickly. Call us today at 1-866-765-WAVE to avoid disappointment and ensure you receive the stateroom of your choice!
*Offers and fares are subject to change on 7/1/21. All fares are per person in CAD or U.S. dollars, valid for residents of United States and Canada, based on double occupancy (unless otherwise noted), for new bookings only and may be withdrawn at any time. 2 for 1 and Around The World Special Offer Fares are based on published Full Brochure Fares; such fares may not have resulted in actual sales in all cabin categories and do not include optional charges as detailed in the Guest Ticket Contract, which may be viewed, along with additional terms, at OceaniaCruises.com. "Airfare" promotion includes ground transfers and applies to first class, roundtrip flights only from the following Oceania Cruises Primary Air Gateways: ATL, BOS, CLT, DCA, DEN, DFW, DTW, EWR, IAH, IAD, JFK, LAX, LGA, MCO, MDW, MIA, ORD, PHL, PHX, SAN, SAV, SEA, SFO, TPA, YOW, YUL, YVR, YYZ. Oceania Cruises reserves the right to assign gateways based on availability for JFK, LGA and MIA. Airfare is available from all other U.S. and Canada gateways at an additional charge. Gateways are subject to change. First class roundtrip airfare is for U.S. and Canada gateways only. Roundtrip transfers are included for all guests and for residents within 50 miles from the cruise port in Miami, San Francisco or New York. Restrictions may apply. Any advertised fares that include the "Airfare" promotion include all airline fees, surcharges and all government taxes. Airline-imposed personal charges such as baggage fees may apply. Additional terms and conditions may apply. Free luggage delivery is only available for guests from the U.S. and Canada and is restricted to two 50-pound bags per guest. Free Internet amenity does not include streaming and includes one login per stateroom, except Owner's, Vista & Oceania Suites, which receive two logins per suite. Visit OceaniaCruises.com/Internet for more details. Free Medical Care restrictions apply. Medical Services included in the Exclusive Prestige Package: Any visits and admissions to the onboard Medical Center, any medical services typically provided by our onboard medical staff for which we normally charge a fee, any medical tests administered onboard (i.e. x-rays, ECG, labs, etc.) and any medications from our onboard pharmacy prescribed by the onboard doctor. Medical Services that are not included: Refills on any prescription drugs not prescribed by the onboard doctor, any and all costs associated with transferring a guest to land based facility for treatment, emergency medical evacuations charges (i.e. medical escort, transport, etc.) and any other costs incurred off the ship or by an outside provider (i.e. consults with Cleveland Clinic, shoreside referral, etc.). OLife Choice free shore excursions vary by voyage and exclude Oceania Select, Oceania Exclusive, Executive Collection, Food & Wine Trails, Wellness Discovery Tours by Aquamar, Go Local and Culinary Discovery Tours. If shore excursion amenity is selected, all excursions must be chosen at least 14 days prior to sailing. OLife Choice beverage package amenity is House Select. Guests in the same stateroom must choose the same OLife Choice amenity and amenity must be chosen by final payment. Optional Overland Tours are available for an additional cost; dates/tours subject to change. All land tours are capacity controlled and subject to availability. Tours falling under the minimum number of required participants are subject to cancellation. Complete Terms and Conditions may be found in the Guest Ticket Contract. The privacy and protection of personal data is very important to us, and we collect, use, share and secure that data as described in our privacy policy, which is available here. Oceania Cruises reserves and Cruise Connections the right to correct errors or omissions and to change any and all fares, fees and surcharges at any time. Ships' Registry: Marshall Islands. BPCPA# 28364
‡Travel Insurance (Trip Cancellation & Trip Interruption) is group insurance administered by Travel Guard Group Canada, Inc. and underwritten by AIG Insurance Company of Canada. The Summary of Coverage contains reductions, limitations, exclusions, termination provisions and sanction wording. The cost of the insurance is included in the price of the cruise, and the price cannot be reduced for those who reside where coverage is not available or who are not medically able to travel. Emergency medical coverage is available at additional cost. Travel insurance included is not available to residents of Quebec. Cruise line reserves the right to charge a fuel supplement without prior notice, including on fully paid bookings.
DEPOSIT AND PAYMENTS | AROUND THE WORLD CRUISE The per person deposit required to secure your Around the World Cruise is 20% of the applicable cruise fare for all suites and staterooms and must be received within seven days of booking. Final balance due must be received no later than 181 days prior to cruise departure, together with passport details and any special onboard service requests; otherwise, booking may be subject to immediate cancellation and any applicable penalties.
CANCELLATION AND REFUNDS | AROUND THE WORLD CRUISE DAYS PRIOR TO CRUISE SAIL DATE CANCELLATION FEES
Deposit – 181 Days Prior US$500 per person cancellation fee, except Owners and Vista Suites: 10% of Fare 151-180 Days Prior…………….25% of Fare 121-150 Days Prior ……………50% of Fare 91-120 Days Prior ……………..75% of Fare 0-90 Days Prior ………………..100% of Fare
ITINERARY | All itineraries, including points of embarkation and debarkation, are at the discretion of Oceania Cruises and may be modified up to and during the voyage. Oceania Cruises reserves the right to amend, cancel or make substitutions for any travel component without prior notice to the guest, including hotels, ports of call or other modes of transportation if, in its opinion, the situation requires a change or cancellation of arrangements.