Featured Overnight Cruise Ports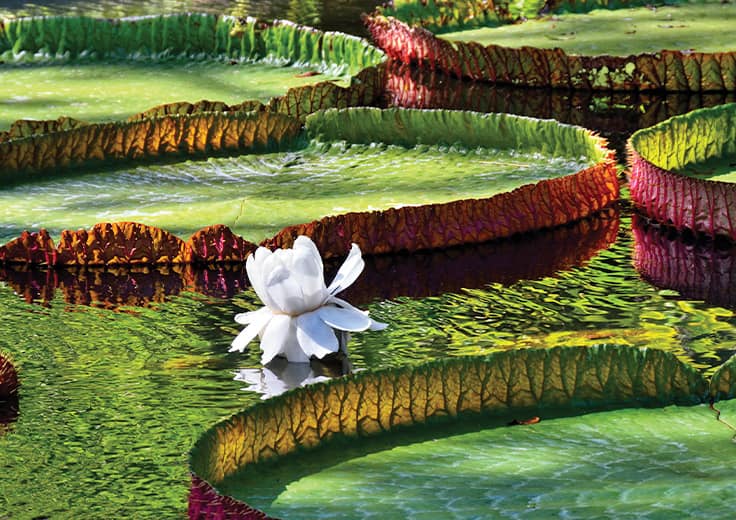 MANAUS (AMAZON RIVER), BRAZIL
1 OVERNIGHT | JANUARY 16-17, 2025
The largest and last urban outpost along the Amazon River, Manaus is nestled in more than two million square miles of thick, impenetrable jungle. From here you can set off into the vast wilderness to discover the indigenous cultures that live in this remote and untamed place. Or you might search for the Amazon's famous pink dolphins or learn about the precious Amazonian plants and trees that account for more than 20 percent of the world's oxygen. In town in Manaus, delve into the region's human history in the colonial architecture and museums.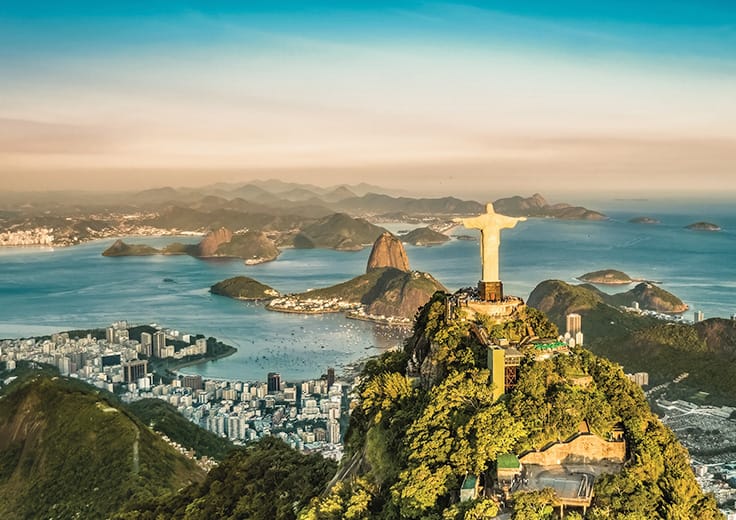 RIO DE JANEIRO, BRAZIL
1 OVERNIGHT | JANUARY 26-27, 2025
As you toast your marvelous day with a caipirinha, Brazil's national cocktail, you may wonder when you first fell in love with Rio de Janeiro. Was it during a hike in Tijuca National Park or as you were savoring feijoada, a black bean and meat stew? Perhaps it was when you were getting to know the locals on a tour of the city's best markets or when you rose to the top of Sugarloaf Mountain in a cable car. Regardless of what you choose to do, at the day's end you will be convinced that Rio ranks among the world's great cities.
BUENOS AIRES, ARGENTINA
1 OVERNIGHT | JANUARY 31-FEBRUARY 1, 2025
Here in one of the largest cities in South America, you'll find fabulous cuisine and rich culture. And of course, there's the tango – the sultry, sophisticated "dance of love." Take in a tango show to appreciate this art form up close. Or take a leisurely walk through the San Telmo neighborhood, where you'll find art galleries, antique stores and street performers. Then stop into a parilla, a traditional steakhouse where you can get a sizzling sirloin and a full-bodied malbec that was cultivated and bottled in the nearby countryside.
WALVIS BAY, NAMIBIA
1 OVERNIGHT | FEBRUARY 13-14, 2025
Every year millions of birds migrate from north to south. And every year thousands of those birds, including the magnificent greater and lesser flamingos, stop at Walvis Bay Lagoon. Calling on Walvis Bay gives you the chance to follow the flocks of winged travelers and get a glimpse of the variety of bird species for which the region is renowned. Or you might choose to explore one of the world's oldest deserts and take in splendid views from some of the world's tallest sand dunes.
CAPE TOWN, SOUTH AFRICA
1 OVERNIGHT | FEBRUARY 17-18, 2025
Arriving in Cape Town, your options for an extraordinary day are as diverse as the cultures that have left their mark on this city. Enjoy high tea at the posh Mount Nelson Hotel, delight in views from Signal Hill that are even more stunning in the setting sun, and savor the flavors of Stellenbosch wines, perhaps accompanied by artisanal chocolates. Wherever you choose to explore, Table Mountain looms majestically in the background, whether you're discovering the legacy of apartheid on Robben Island or admiring the colorful houses in the Bo-Kaap neighborhood.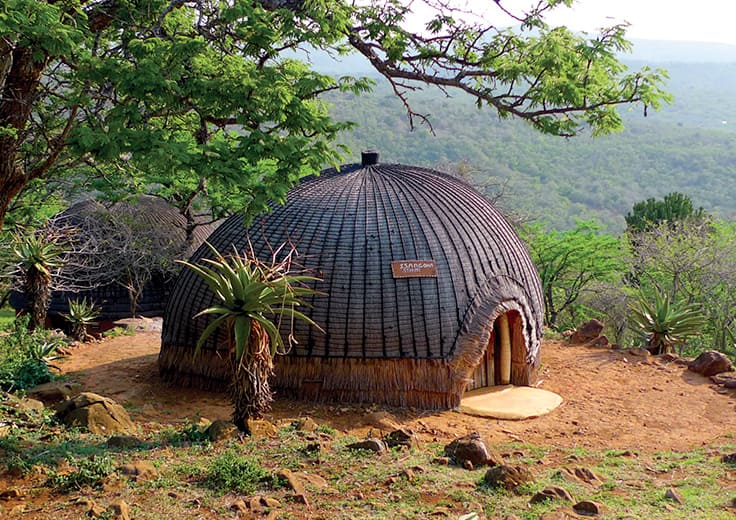 RICHARDS BAY, SOUTH AFRICA
1 OVERNIGHT | FEBRUARY 22-23, 2025
In Richards Bay, you'll find little to distract you from exploring the culture and natural beauty of KwaZulu-Natal – except the pristine sands lining the Indian Ocean. If you resist the beaches' allure and tour a Zulu village, the culture of South Africa's largest ethnic group comes alive as you partake in traditional ceremonies and watch residents dance, play music and create traditional crafts. Or cruise protected wetlands and watch for crocodiles and hippos and track Africa's Big Five in nearby game reserves.
MAHÉ, SEYCHELLES
1 OVERNIGHT | MARCH 2-3, 2025
On any given day on Mahé, the combined residents and tourists number only in the thousands, which means you won't have to stray too far to get off the beaten path. Even when standing squarely on the beaten path at the island's most popular resort beach, there is plenty of room to relax on the sugary white sands and snorkel in impossibly blue waters. You won't find many – or any – lines in the museums, gardens and markets of Victoria, so explore at will. Then venture along roads lined with palm and flowering trees to find your favorite spot within the island's renowned beaches, lush tropical forests and picturesque tea and spice plantations.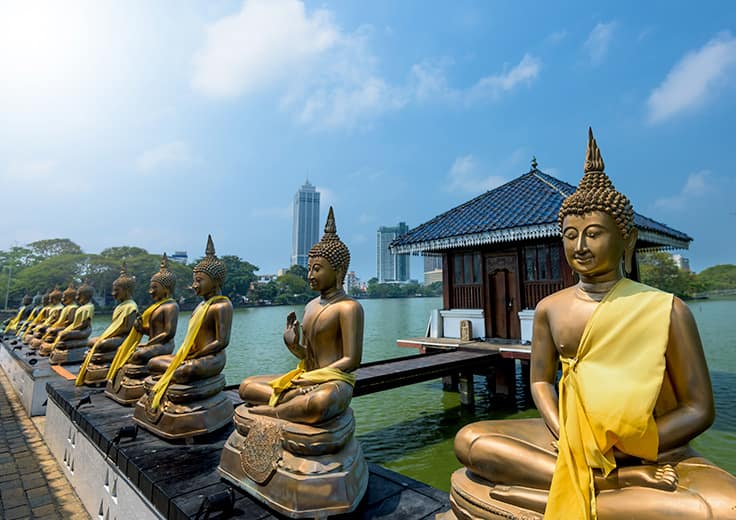 COLOMBO, SRI LANKA
1 OVERNIGHT | MARCH 10-11, 2025
Those who dig deeper in Colombo will be rewarded with all kinds of fascinating places to enjoy. The commercial hub is the Fort area, named for the old fortress that once stood there. Here you can explore the Dutch Hospital, the oldest building in this part of town, which has been converted into a food and shopping hangout. For a more tranquil day, stroll the broad expanse of seaside park space known as Galle Face Green, head south to the golden sands of Mount Lavinia Beach, or visit the city's Buddhist temples.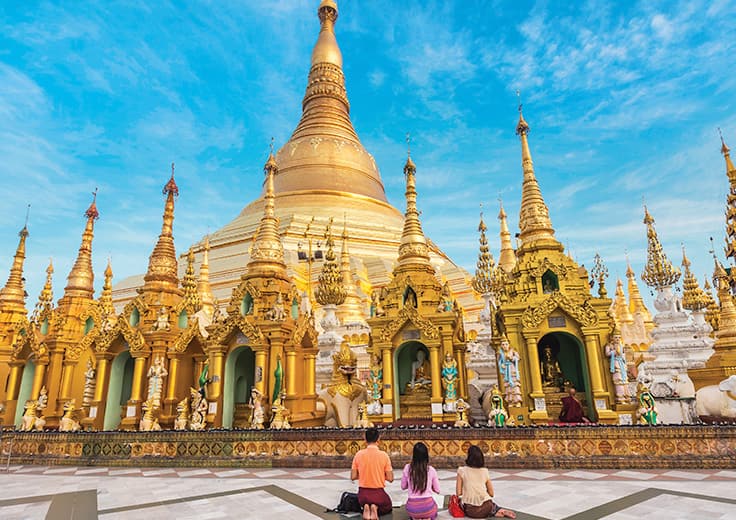 YANGON, MYANMAR
2 OVERNIGHTS | MARCH 15-17, 2025
Formerly known as Rangoon, Yangon is the largest city in Myanmar and yet retains an old-school feel that is rare for a city of millions. You'll find more quaint colonial buildings than slick skyscrapers, and its most famous structure – the heavenly Shwedagon Pagoda – is about 2,600 years old. Beyond that golden icon, the gilded Sule and Botataung pagodas are also worth visiting. To get an authentic feel for the entire city, the Yangon Circular Railway makes a three-hour loop around town and gives you the chance to rub elbows – literally – with the locals. When you need to refuel, try a bowl of mohinga, a delicious fish soup with rice noodles.
SINGAPORE, SINGAPORE
1 OVERNIGHT | MARCH 22-23, 2025
Discover the delightful diversity of Singapore, from charming Chinatown to colorful Little India to Arab Street and the massive Sultan Mosque. The Asian Civilisations Museum tells of the many Asian cultures that have influenced Singapore, while the country's natural beauty is on display in the National Orchid Garden. For a historical perspective, visit the Kranji Memorial and the Changi Chapel and Museum, dedicated to those who lost their lives during World War II.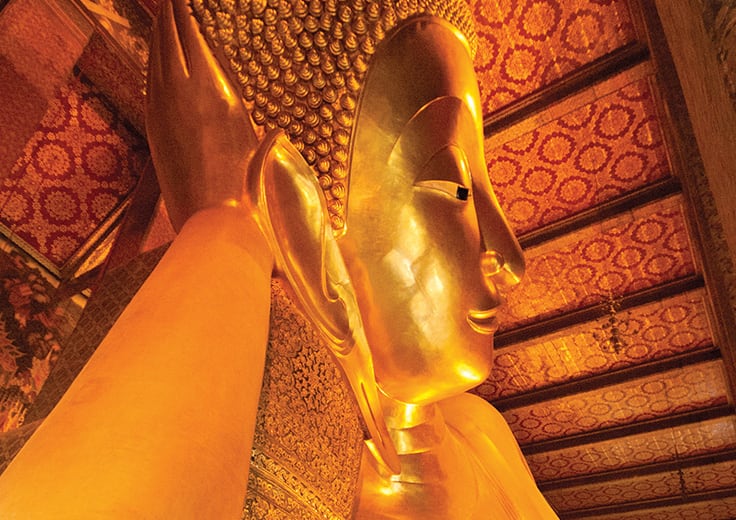 BANGKOK, THAILAND
1 OVERNIGHT | MARCH 26-27, 2025
Bangkok has fabulous streets in which to get lost – and to eat. As you explore, notice what is missing as well as what's there, for you'll find a distinct absence of ancient relics and European colonial influence. At the Grand Palace you may detect an occasional Western flourish, but this royal compound undeniably salutes the craftsmanship and creativity of Thailand. Staring at the 15-foot foot of a massive gold Buddha in the young city's oldest temple, you'll note that it dates only to the 18th century. To explore ancient history, visit Bangkok's excellent museums or travel north to the ruins of Ayutthaya, the historic capital of Siam.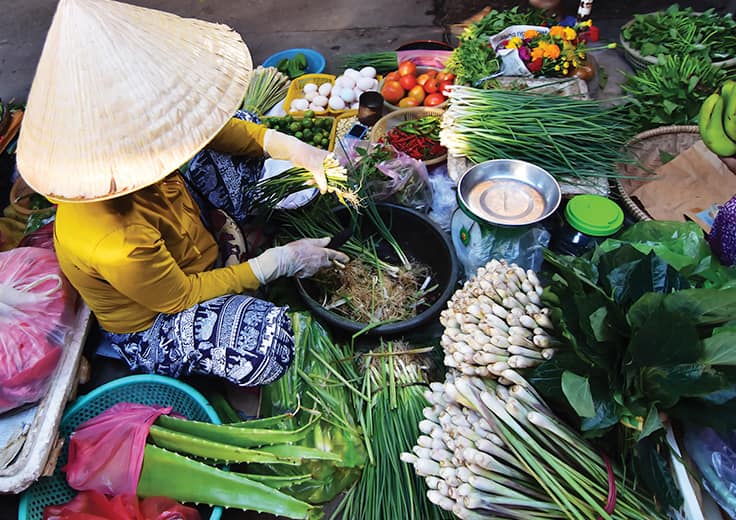 SAIGON (HO CHI MINH CITY), VIETNAM
1 OVERNIGHT | MARCH 30-31, 2025
A lot has changed since the iconic evacuation photos were taken during the fall of Saigon in 1975 – including its name, Ho Chi Minh City. Nowhere is the evolution more obvious than when you view the city from the 81st-floor observation deck of Vietnam's tallest building. Still, Ho Chi Minh City retains its unique culture and wears its battle scars with honor. You'll experience this in the elaborate French colonial architecture and grand arches of the 19th-century post office as well as the Cu Chi Tunnels built during the war. Explore Vietnam's history in the fascinating museums and pagodas, and watch modern life unfold in bustling markets.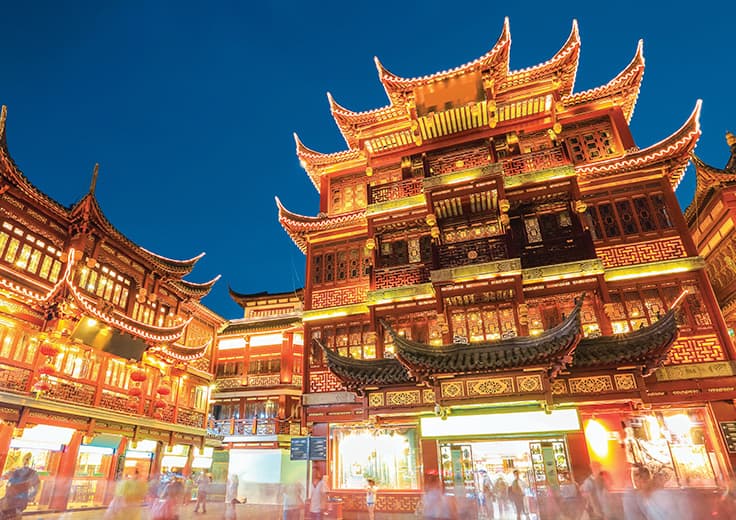 SHANGHAI, CHINA
1 OVERNIGHT | APRIL 7-8, 2025
Standing on The Bund gazing across the Huangpu River to a forest of skyscrapers, it will be hard to believe that a few decades ago there was barely a building over 10 stories here. While the global economy has transformed Shanghai's skyline, you can still find history and culture during a quiet moment in the 16th-century Yuyuan Garden. Or try shopping for yixing teapots, jade and 3D kitten photos and savoring pan-fried dumplings and scallion pancakes in the Old City. For the hip and modern, head to M50, a collection of factories and cotton mills that have been turned into galleries, and view works of established and emerging Chinese artists.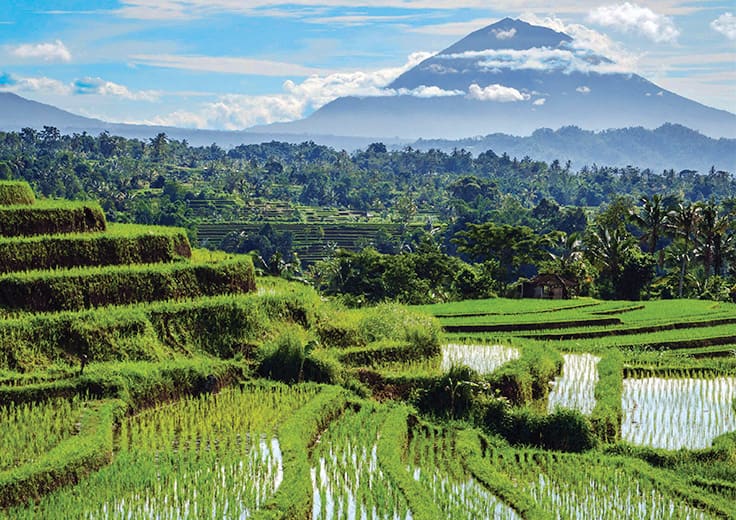 BALI (BENOA), INDONESIA
1 OVERNIGHT | APRIL 26-27, 2025
Breathtaking Bali is an interesting mix of modern and traditional. Once a remote destination that could be reached only with a fair amount of effort, the island has become a haven for serenity seekers from around the world. Part of its draw is spiritual – there are gorgeous Hindu temples throughout the island, and the town of Ubud in particular has become a center for yoga practitioners. But there's also quite a party scene in Kuta, and the surfing is top-notch. For a special treat, hire a guide and visit the Jatiluwih Rice Terraces, a gorgeous UNESCO World Heritage site that demonstrates how harmoniously man and nature can interact.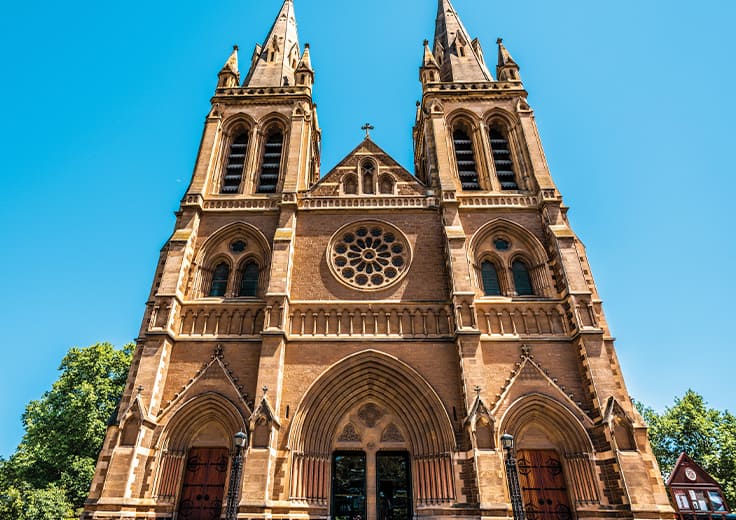 ADELAIDE, AUSTRALIA
1 OVERNIGHT | MAY 10-11, 2025
In 1836 settlers and indigenous people gathered at a gum tree to declare South Australia a British province. After you visit the unique tree preserved in concrete and learn about that special day, explore Adelaide and its historic buildings constructed during that period. While you will come across some lovely churches, the nickname City of Churches was actually bestowed on Adelaide because of the city's religious tolerance and the resulting diversity of congregations serving a variety of denominations. As you explore, you will find an evolving skyline with a number of modern edifices, from the convention center to the National Wine Center.
SYDNEY, AUSTRALIA
1 OVERNIGHT | MAY 19-20, 2025
Like all great capital cities, Sydney has many iconic sights worthy of your attention, from the Sydney Harbour Bridge and Sydney Opera House to Bondi Beach. But don't stop there. Around every corner is a fascinating neighborhood, hidden garden or unique museum waiting to be added to the reasons that this city enchants you. Though not as grand as the Royal Botanic Garden, Wendy's Secret Garden offers lovely views of the harbor in a tranquil setting. And while it may not be comparable to the massive Art Gallery of NSW, the White Rabbit Gallery boasts one of the world's largest and most significant collections of contemporary Chinese art.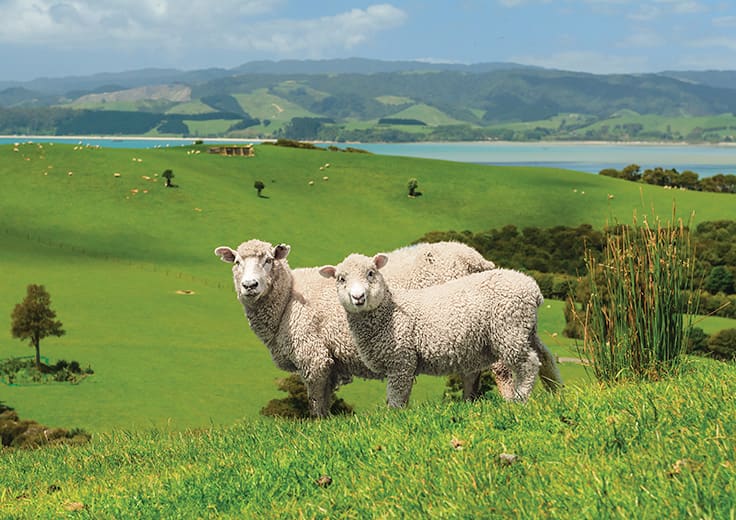 AUCKLAND, NEW ZEALAND
1 OVERNIGHT | MAY 28-29, 2025
The Maori name for Auckland roughly translates to "city of many lovers" – named for the myriad cultures that have loved this place. Sailing past picturesque islands as the city skyline comes into focus, you also will become one of its many lovers. Partake in urban adventures at museums and cultural sites in New Zealand's most cosmopolitan city, or experience spectacular landscapes from luminescent caves to working sheep farms to rugged beaches that host raucous gannet colonies. Wherever you find yourself, when it's time to eat, the region's rich farmlands provide the freshest of ingredients and award-winning wines.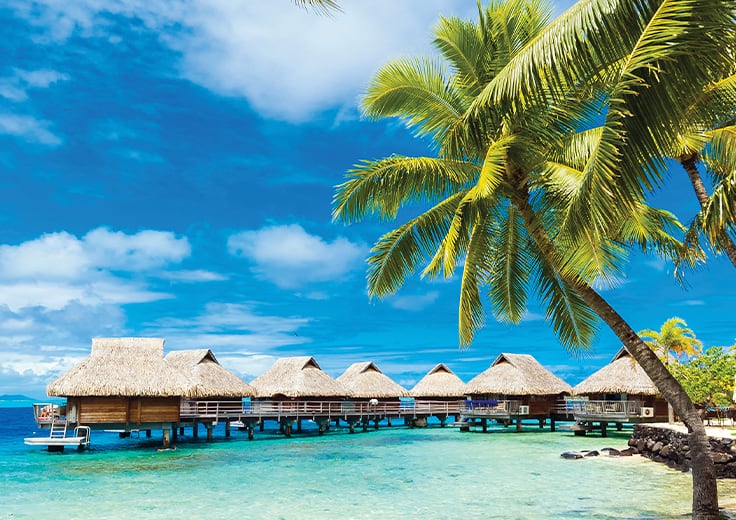 BORA BORA, FRENCH POLYNESIA
1 OVERNIGHT | JUNE 13-14, 2025
If asked to imagine paradise, the image that comes to mind likely resembles Bora Bora. The scent of vanilla and frangipani welcomes you to this incredibly photogenic locale that is beautiful from any vantage point, whether you're lying on a beach, bobbing on a boat or standing atop a hillside overlook. The landscape is dominated by two peaks – Mount Otemanu and Mount Pahia – both more than 2,000 feet high. Covered in emerald greenery, they create a dramatic backdrop for Bora Bora's shimmering lagoon, known for its breathtaking turquoise water. Under the sea, the reef encircling the island is a haven for a rainbow of exotic fish and turtles.
PAPEETE (TAHITI), FRENCH POLYNESIA
1 OVERNIGHT | JUNE 16-17, 2025
The largest island in French Polynesia, Tahiti has quite a reputation to live up to – and it does. The turquoise waters, swaying palm trees, balmy weather and rich island culture are all that you might hope for, plus there's a bonus: an urban side. Nearly 200,000 people live on the island, which means there's a wide variety of restaurants and the best shopping in the region. Papeete is an excellent place to buy high-quality souvenirs from all of French Polynesia, including exquisite handcarved wooden figurines and bowls as well as colorful patchwork textiles called tifaifai, appliqued quilts that are often handed down for generations.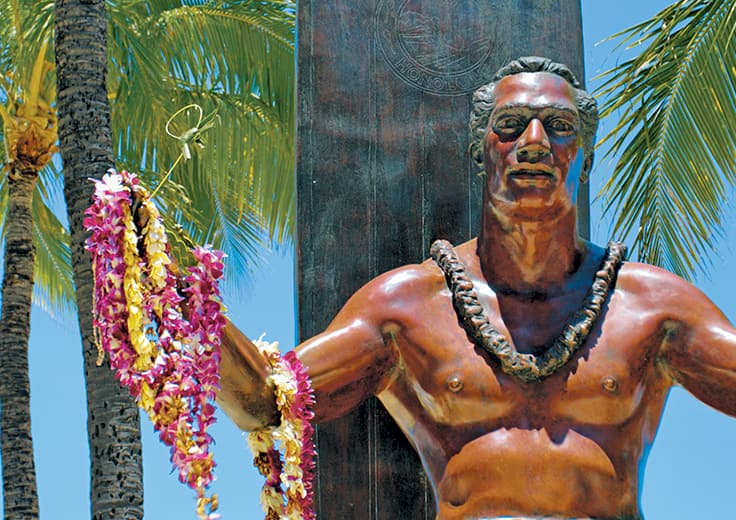 HONOLULU, OAHU
1 OVERNIGHT | JUNE 25-26, 2025
Honolulu is the capital of the State of Hawaii and its largest city. This busy metropolis on the island of Oahu has first-class cultural institutions, upscale shopping and elegant dining, yet still retains the same friendly, casual vibe that makes all of the Hawaiian Islands so enchanting. Learn more about the indigenous people and their beautiful culture at the Bernice Pauahi Bishop Museum. Or head a few miles west to see Pearl Harbor before experiencing sites like the World War II Valor in the Pacific National Monument and the Battleship Missouri Memorial. Of course, beachgoers will have the iconic sands of Waikiki on their list.