Exclusive Shoreside Events
There are some moments in life that are so transformative that you will never look at your world quite the same way again. Each year, our Exclusive Shoreside Events on our Around the World journey are meticulously designed by our passionate Destination Specialists to bring the local culture to life through a series of unique, jubilant and remarkable experiences. These private events are reserved only for the select cadre of world cruise guests choosing to join us for the complete world journey. Your voyage will be punctuated with original celebratory events ranging from a stunning Chinese acrobatic performance at the impressive Shanghai Grand Theatre to a colorful Seville fair with flamenco dancers and delicious Andalusian cuisine. Whether savoring a grand affair of dining, music and dance at the Royal Citadel in Hue or reveling in the mesmerizing footwork of the famed Riverdance troupe while in Dublin, you'll cherish these priceless opportunities to witness the enduring beauty and exulted endeavors of humankind that make our world so wondrous.
ESTANCIA ASADO & CULTURAL IMMERSION
Montevideo, Uruguay | January 30, 2025
Step back in time and experience one of the oldest estancias in Uruguay, the legendary La Baguala. This historical estancia invites you to immerse yourself in the cultural richness and natural beauty of Uruguay. Locals donning traditional 19th-century costumes welcome you, accompanied by a talented Uruguayan Creole guitar duo. Enjoy savory traditional appetizers like empanadas during the welcome reception, followed by a delicious Uruguayan barbecue, known as asado, paired with local wines. Traditional entertainment, such as a malambo duel, tango, a folkloric show, and powerful candombe, an Afro-Uruguayan drumming and dance spectacular, is woven throughout the event, showcasing the cultural diversity and heritage of the country.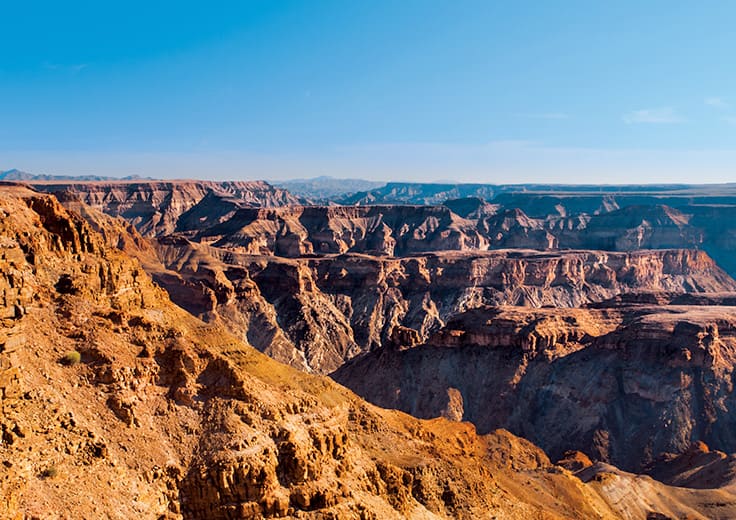 STARLIT DESERT DINNER WITH NDLOVU YOUTH CHOIR
Walvis Bay, Namibia | February 13, 2025
As one of Namibia's hidden gems, the Swakop River Canyon creates a breathtaking setting for your evening. The dramatic rock formations and dry riverbeds resemble a moonscape, creating an otherworldly backdrop for an evening beneath the stars. As the sunset sets the magnificent, vast desert and canyon walls aglow, savor an array of delectable local dishes. An exclusive high-energy performance by the internationally acclaimed Ndlovu Youth Choir, a talented South African collective known for their soul-stirring song and dance and recognized as a 2019 America's Got Talent finalist, makes the already marvelous evening simply unforgettable.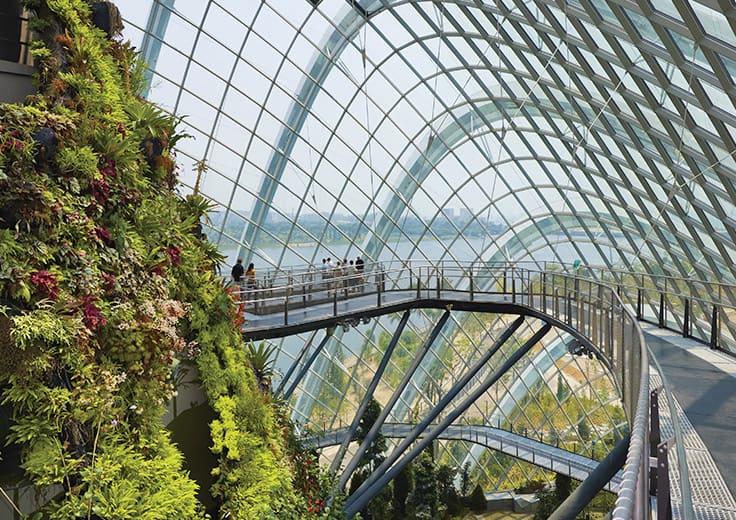 MAGICAL NIGHT IN THE GARDEN OF WONDERS
Singapore, Singapore | March 22, 2025
A truly one-of-a-kind night awaits as you take in both the engineering sensation and beauty of the largest glass greenhouse in the world, the Flower Dome, at Gardens by the Bay. The cooled conservatory replicates a dry Mediterranean climate and plays host to a dazzling palette of plants and flowers. Sip on a refreshing cocktail in the Waterview Room as you overlook the magnificent views of Singapore, followed by a delicious dinner at the Flower Field Hall. A joyful multicultural show and views of the brilliant field of flowers serve as vibrant accompaniments to the selection of exquisite local dishes.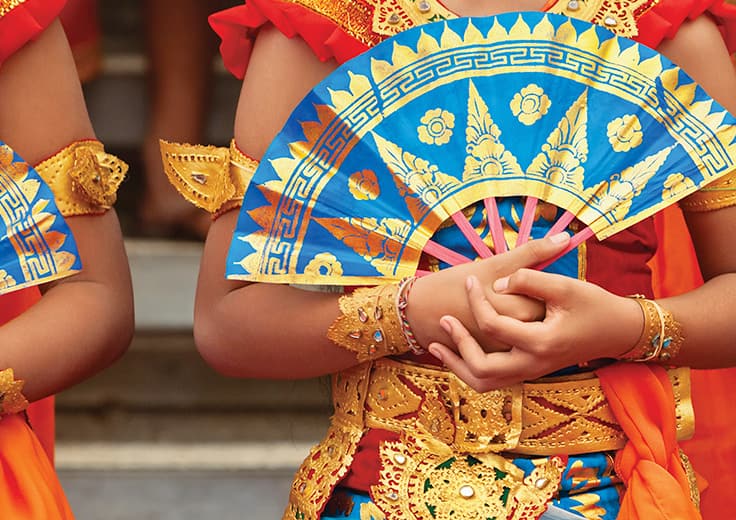 LAVISH EVENING OF INDONESIAN CULTURE
Bali, Indonesia | April 26, 2025
One of the largest monumental statues in the world, the iconic Garuda Wisnu Kencana stands watch over the eponymous cultural park and aptly sets the tone for the colorful and larger-than-life evening ahead. Enjoy cocktails at the beautifully lit Lotus Pond as you take in a traditional Balinese dance performance and browse the night market, full of colorful handmade and artisanal items. An elegant dinner of Indonesian specialties follows, paired with the lush, entrancing sounds of Nusantara, an aural and visual feast that brings to life the uniqueness of each region in Indonesia with elaborate dress, intricate choreography and gamelan music.
QUINTESSENTIAL BAROSSA VALLEY WINE EXPERIENCE
Adelaide, Australia | May 10, 2025
No Australian experience is complete without a visit to the premier wine region of South Australia, Barossa Valley. With more than 50 wineries in the region, iconic Seppeltsfield Estate is one of the best, with a proud legacy dating back to 1851. On the beautiful estate grounds, surrounded by more than 250 acres of rolling vineyards, enjoy the chance to sample a variety of Seppeltsfield Estate wines, which may include traditional Barossa varietals such as shiraz, grenache and touriga. As Adelaide is also a rising culinary star, tantalizing canapés throughout the experience highlight fresh seasonal flavors and locavore specialties, further enhancing this quintessential Barossa Valley wine experience.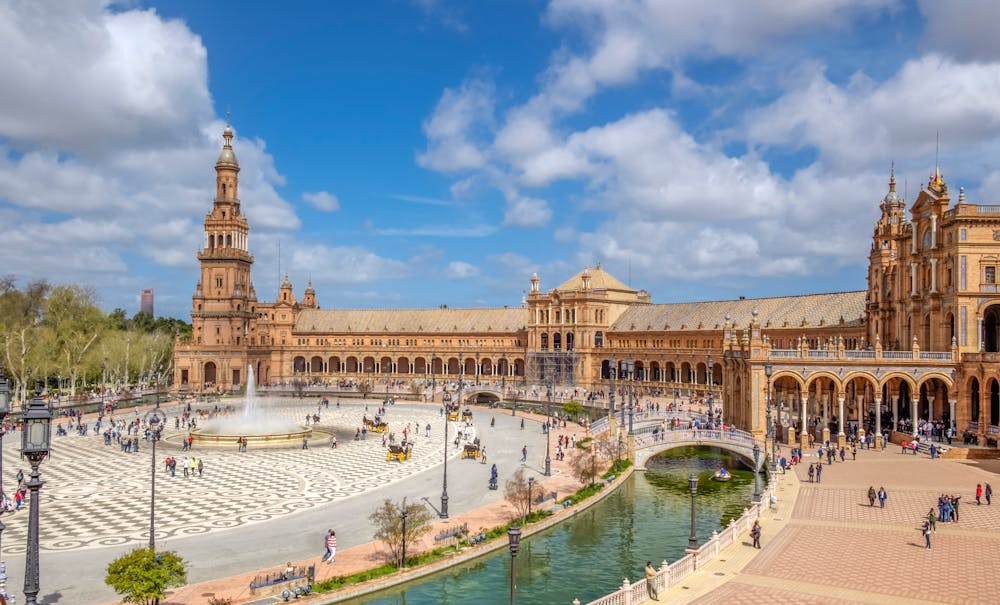 EVENING AT TRADITIONAL SEVILLE FAIR
SEVILLE, SPAIN | JUNE 11, 2024
Immerse yourself in the colorful culture and festive atmosphere of a traditional Seville fair hosted at a charismatic Andalusian estate located on an olive grove farm. After a characteristically warm welcome by ebullient flamencas, enjoy refreshing cocktails during a lively horse show as the visual feast of lights, costume and tradition unfolds. Later sample delicious authentic Spanish dishes, such as paella and local tapas, accompanied by the beautiful sounds of Coro Rociero, a traditional women's choir. The experience will be further enhanced by a special cooking demonstration, superb Jerez wine and prized Iberian jamón, served by special jamón masters with artful carving skills. Close the memorable evening with an electrifying flamenco show as you enjoy dessert.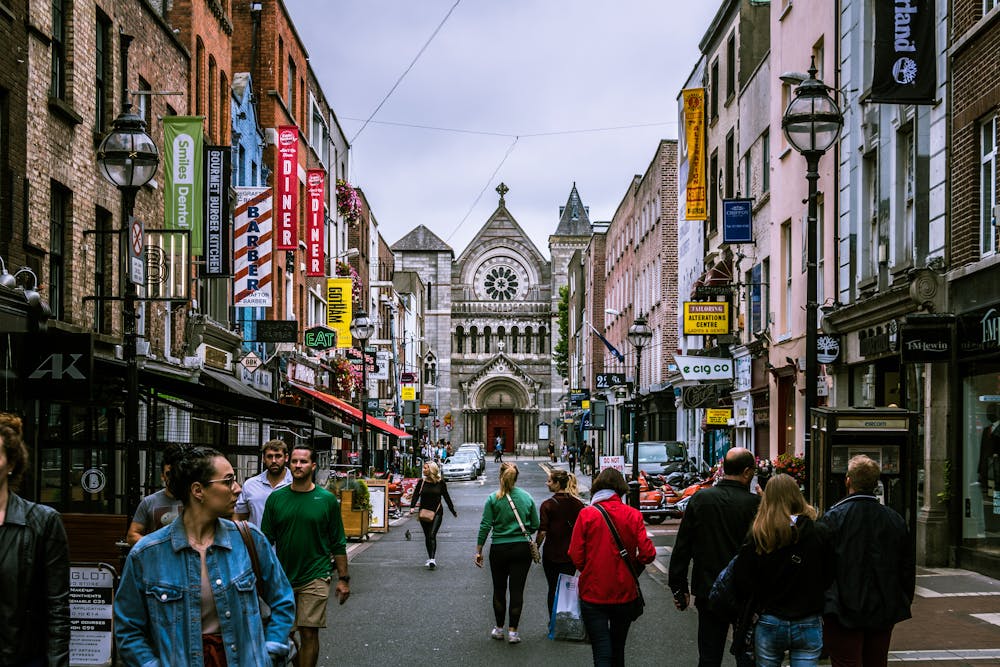 A CELEBRATION OF RIVERDANCE
DUBLIN, IRELAND | JUNE 23, 2024
Applaud the exquisitely talented Riverdance troupe during this private performance where it all began – in the fair city of Dublin. Revel in the mesmerizing dexterity of Riverdance's perfectly synchronized choreography, in which the elaborate footwork is perfectly complemented by evocative Irish music. You'll understand why more than 27 million people in 47 countries have been electrified by over 12,000 performances during the course of more than 25 incredible years, as this glorious celebration of the Irish spirit can't help but bewitch all who come under its spell.