Oceania's
Optional

Mid-Cruise Overland Programs
From the jaw-droppingly beautiful Fiordland National Park in New Zealand to the majesty of the Himalayan kingdom of Nepal, the sheer breadth and depth of Mid-Cruise Overland Programs available on this Around the World journey further illustrate the epic and exceedingly unique nature of this global circumnavigation. The opportunity to delve deeper into some of the most fascinating destinations comes to life on these multi-day, in-depth tours. Throughout your voyage, you can choose to further explore the regions you find most intriguing, such as the wine country of Australia, the pyramids of Egypt, or the Inle Lake floating villages and gardens of Myanmar. Designed for the passionate traveler who cherishes longer and more immersive explorations, these programs provide exclusive access to the world's most renowned cultural treasures and natural wonders, from the iconic Great Wall of China and astounding Angkor Wat to the legendary Taj Mahal.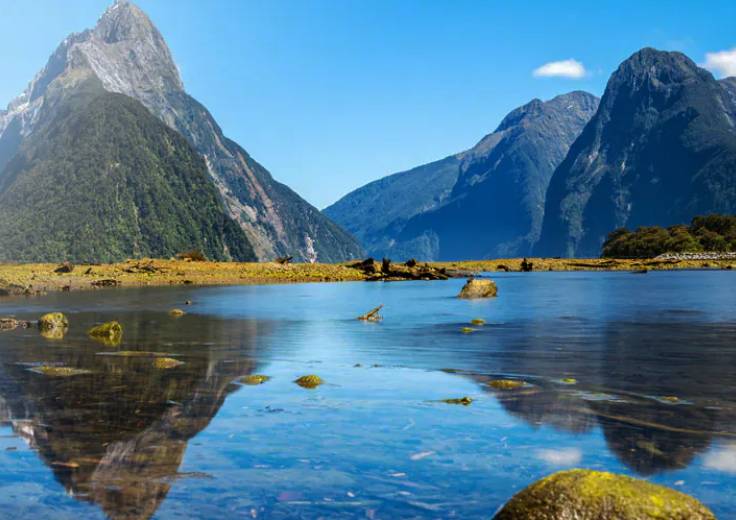 GREAT BARRIER ISLAND ADVENTURE
2 NIGHTS | FEBRUARY 13, 2024 | AUCKLAND to NAPIER
Fly to sparsely populated, densely forested Great Barrier Island and release your inner adventurer where Mother Nature reigns supreme. Go deep-sea fishing for giant kingfish and hard-fighting snapper. Walk a beach so secluded it's like being Robinson Crusoe. Be awed by the incredible clarity and radiance of the stars as the island is an official Dark Sky Sanctuary. In Napier, tour the world-famous Art Deco City in an authentic vintage car before returning to the ship.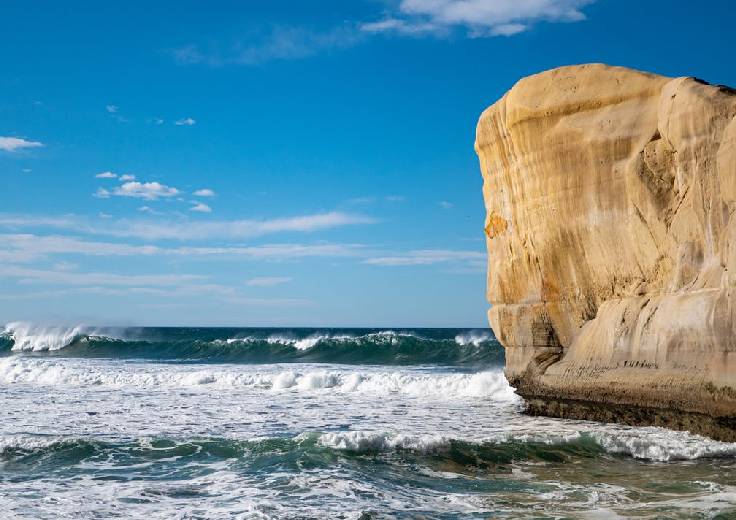 NEW ZEALAND'S SOUTHERN GRANDEUR
1 NIGHT | FEBRUARY 18, 2024 | DUNEDIN to MILFORD SOUND
Although relatively short, this adventure is long on scenic beauty, beginning with a jaw-dropping drive through Fiordland National Park. The mesmerizing sights continue underground in Te Anau's twisting limestone caves, which a sea of glowworms illuminates. For the ultimate sky-high view of Queenstown, take the gondola to the summit of Bob's Peak, and cruise to a high-country homestead aboard a vintage steamship for a taste of farm life. An inspired wine tasting and strolling about historic Arrowtown and Scottish-influenced Dunedin are equally gratifying.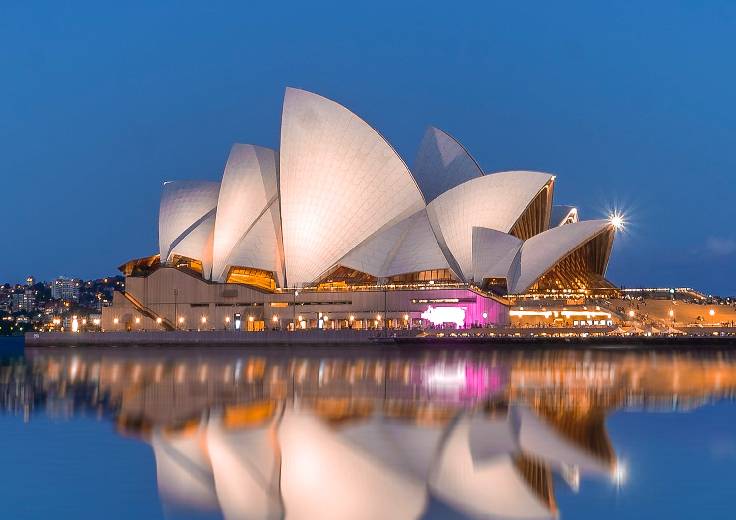 WOLGAN VALLEY ESCAPE
2 NIGHTS | FEBRUARY 23, 2024 | SYDNEY to BRISBANE
Get away to the remote Wolgan Valley within the Blue Mountains, a natural landscape so glorious that UNESCO deemed it a World Heritage site. Gaze out over epic escarpments and thundering waterfalls, walk through a primeval rainforest, ride a white-knuckle railway and zip into the hinterland to observe indigenous wildlife in a 4-wheel-drive vehicle designed for adventure. How fitting that Charles Darwin stayed in the 1832 Heritage Homestead where you will stargaze. A private helicopter ride over the surrounding national park ensures yet another lasting memory.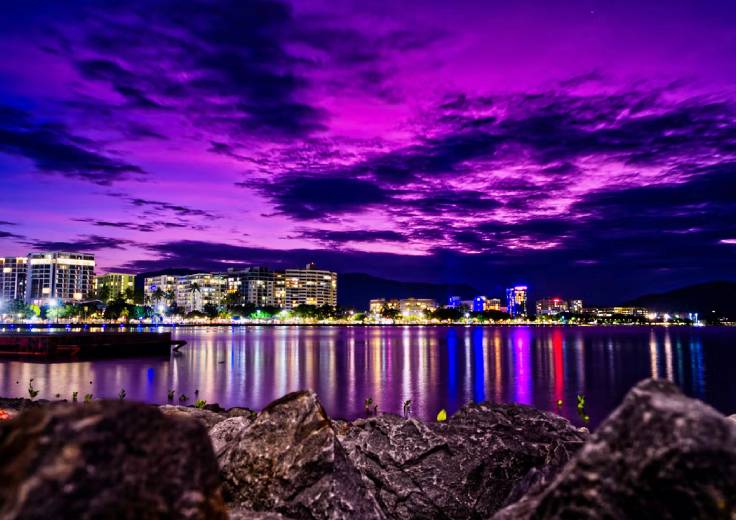 AUSTRALIA'S WILD WONDERS
3 NIGHTS | FEBRUARY 25, 2024 | BRISBANE to CAIRNS
You can't help but feel at one with nature on this adventure, especially when observing its wonders up close with Aboriginal guides. Walk through a remote river gorge in the Daintree Rainforest and hear Dreamtime stories about the Earth's creation. Snorkel the Great Barrier Reef around Lady Elliot Island, a protected Green Zone teeming with manta rays and sea turtles. View other wildlife in less challenging ways by browsing the Cairns Aquarium and a wildlife habitat full of koalas, kangaroos and cassowaries. The opportunities are plentiful.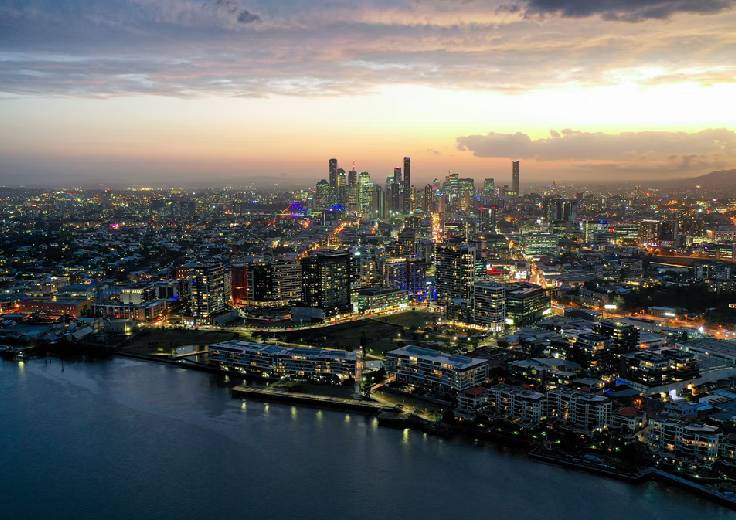 WINE COUNTRY & DESERT DELIGHTS
3 NIGHTS | FEBRUARY 25, 2024 | BRISBANE to CAIRNS
Opposites attract. Imagine spending the morning at a koala sanctuary and the evening enjoying tastings at an oasis-like winery. Alluring, yes? The North Territory's desert yields even more contrasting experiences. Delight in a pyrotechnic sunrise over Uluru, a monolithic rock that becomes a silhouette at night as 50,000 colored lights illuminate the surrounding terrain. This is Aboriginal land, a fact that becomes wonderfully evident as you examine ancient rock art, learn about bush tucker foods and explore Uluru-Kata Tjuta National Park, the ancestral land of the indigenous Anangu.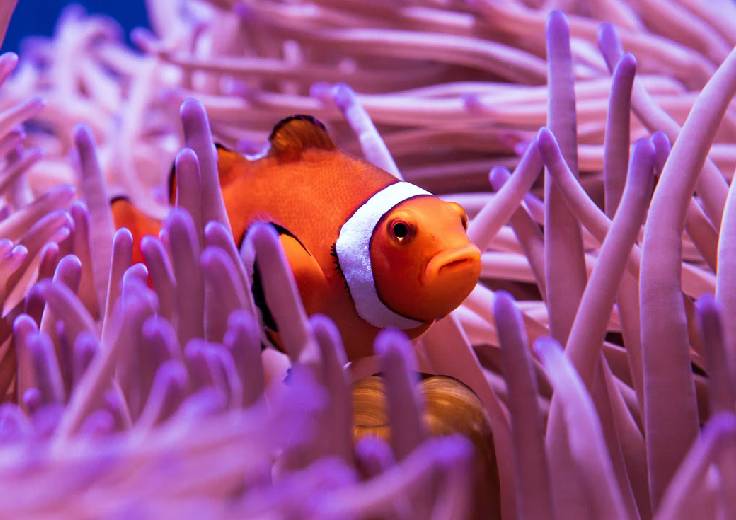 KOALAS, ULURU & THE KUKU YALANJI
3 NIGHTS | FEBRUARY 25, 2024 | BRISBANE to CAIRNS
No stone is left unturned on this exploration, including monolithic Ayers Rock, which the Aboriginals hold sacred and call Uluru. Watch it change colors at sunrise. Walk in its shadow while viewing the ancient rock art that the Anangu people created there. Behold Uluru looming in the distance during a magical evening light show as 50,000 bulbs illuminate the landscape. Port Douglas also beckons with the irresistible lure of seeing koalas in a wildlife habitat and walking through a rainforest with an indigenous Kuku Yalanji guide.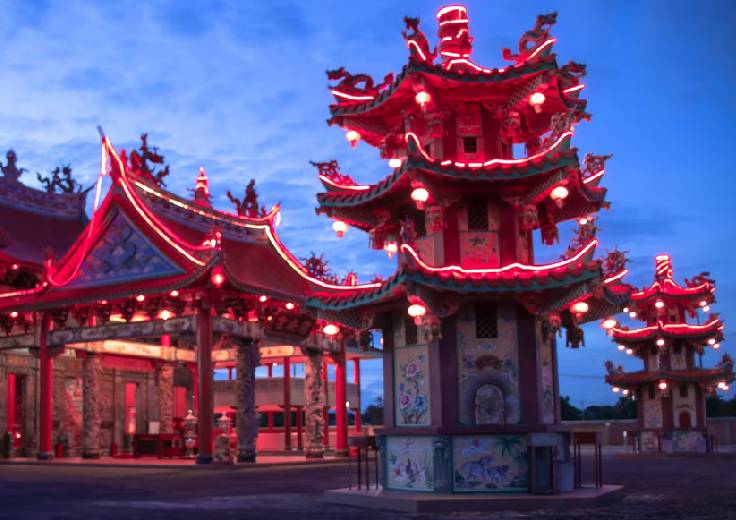 JOYOUS JAVA
2 NIGHTS | MARCH 9, 2024 | BENOA to SURABAYA
Become immersed in Java's history and culture through experiences that divulge the island's true nature. The impact of Hinduism and Buddhism comes to light at the temple complexes of Prambanan and Borobudur, respectively. Both architectural treasures are enlightening UNESCO World Heritage sites. A rare opportunity to watch a revered, almost spiritual kris dagger being made sheds additional light on the Javanese way of life. A train ride from the royal city of Yogyakarta brings you to sprawling Surabaya, where Arabic Square reveals the roots of Islam in Indonesia.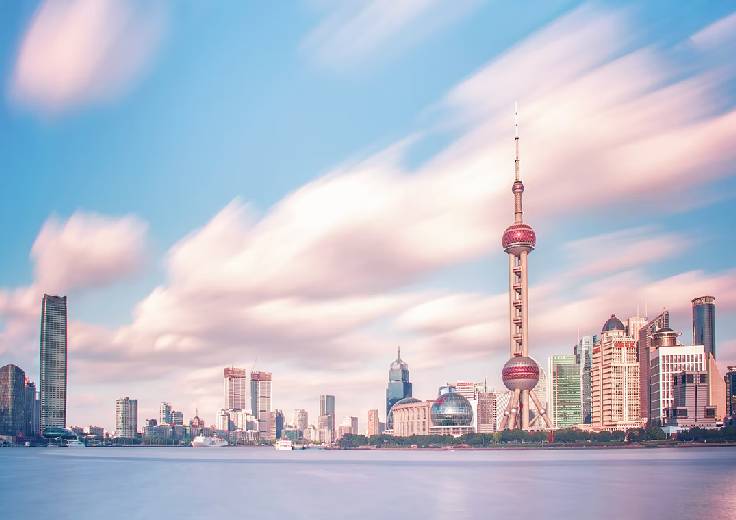 ANCIENT CAPITALS OF CHINA
3 NIGHTS | APRIL 4, 2024 | SHANGHAI to HONG KONG
China's glorious history rushes to the forefront through legendary landmarks, none more iconic than the Great Wall. Walking the section that spans rugged Juyong Pass presents panoramic views and highlights the wall's monumental construction. Beijing's imperial Temple of Heaven and Forbidden City are architectural wonders as well and recognized as UNESCO World Heritage sites. A view of ancient royal life is revealed at the Terracotta Warriors Museum in Xian, which holds thousands of life-size clay soldiers and horses found in the burial complex of China's first emperor.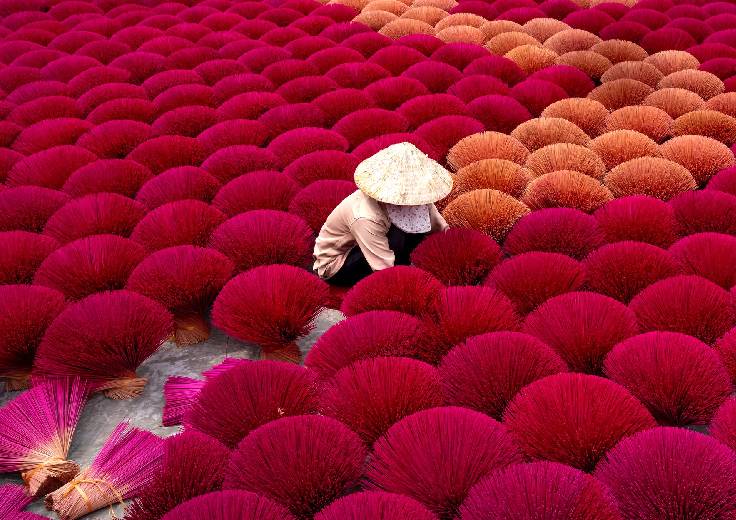 HANOI EXPERIENCE
1 NIGHT | APRIL 10, 2024 | HANOI
This definitive look at Hanoi presents attractions ranging from the city's oldest Buddhist shrine to the Hanoi Hilton, where American POWs were held during the Vietnam War. The Temple of Literature, which was constructed as a university in 1070 to honor Confucius, and lakefront Ngoc Son, a temple commemorating a 13th-century military hero, add deeper historical insight. Much of the second day is devoted to Ho Chi Minh, Vietnam's former president. His mausoleum and the stilt house where he lived until his death are particularly illuminating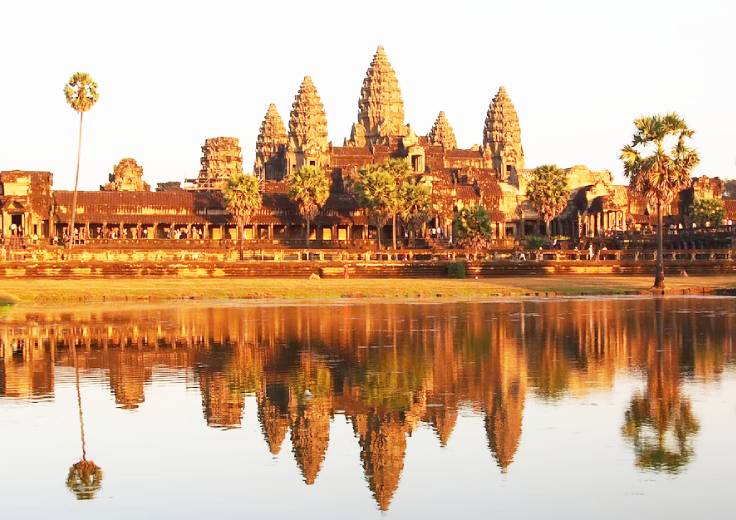 VIETNAM & ANGKOR WAT MEDLEY
3 NIGHTS | APRIL 12, 2024 | CHAN MAY to HO CHI MINH CITY
Time travel isn't just for science fiction, as this adventure bridges the centuries. Discover why the ancient port of Hoi An earned a UNESCO World Heritage site designation. See another side of Vietnam in Da Nang's Cham Museum, home to the world's largest collection of sculptures that the Cham people created starting in the 4th century. Cambodia's Angkor Archaeological Park showcases the powerful Khmer Empire through the massive Buddhist temple Angkor Wat, the oversized stone faces at Angkor Thom and the tree-strangled ruins of the 12th-century temple Ta Prohm.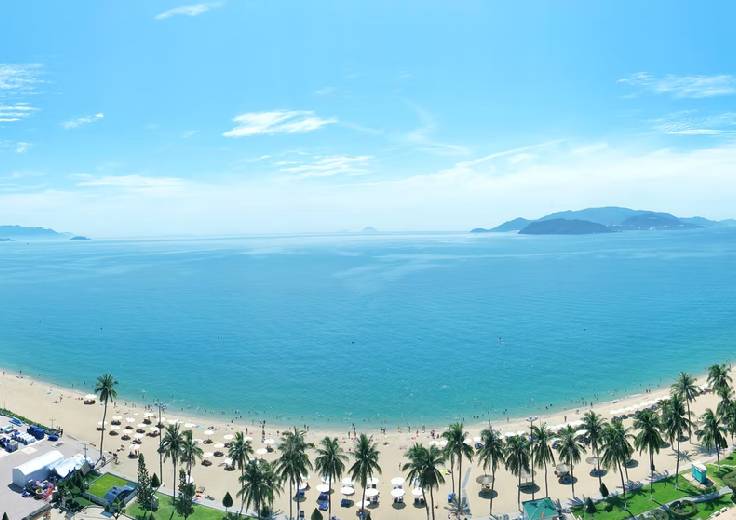 VIETNAM VIGNETTES
2 NIGHTS | APRIL 14, 2024 | NHA TRANG to HO CHI MINH CITY
Experience the true Vietnam in a multitude of ways and places. Reflect upon the influences of Hinduism and Buddhism at the Ponagar Tower complex in Nha Trang. Visit the former Presidential Palace where the fall of Saigon climaxed so infamously in 1975, and watch artisans create lacquerware treasures elsewhere in Ho Chi Minh City. Spend leisure time as you please at a riverside resort in the Mekong Delta, and then rise with the sun to cruise the labyrinthine waterways that lead to the iconic Cai Be Floating Market.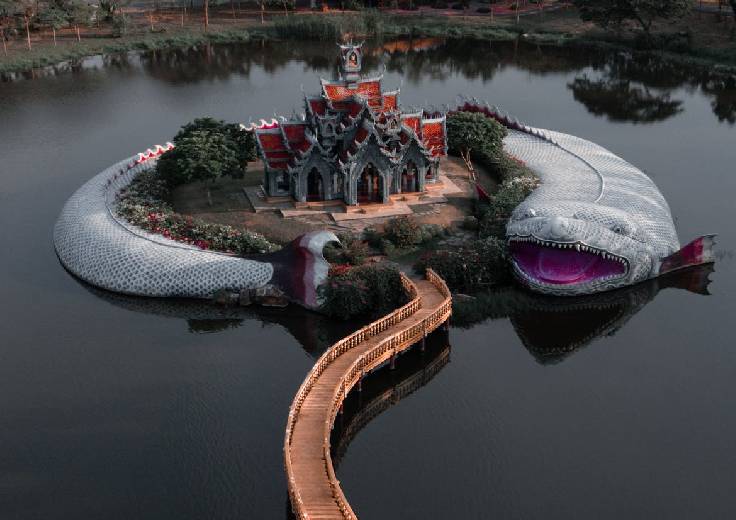 ANCIENT LUANG PRABANG
2 NIGHTS | APRIL 16, 2024 | HO CHI MINH CITY to BANGKOK
The limelight shines solely on Luang Prabang on this rare, in-depth exploration of Laos' ancient capital. Each moment, regardless of the hour, is maximized. Rise at dawn to watch hundreds of orange-robed monks collect alms from the faithful. See a pyrotechnic sunset over the serpentine Mekong River as a prelude to strolling through the atmospheric night market. Contemplate the essence of Buddhism at Wat Mai and the beauty of nature at Kuang Si waterfall. Delve into Laotian history at the National Museum that occupies the former royal palace.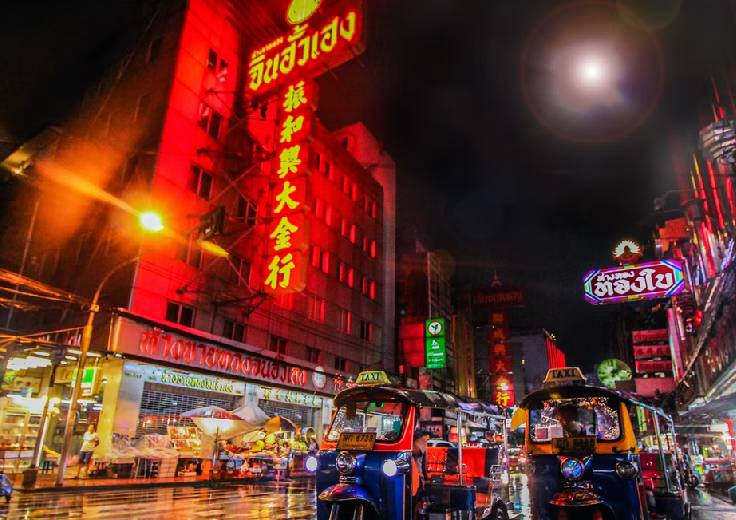 SIMPLY ANGKOR WAT
2 NIGHTS | APRIL 16, 2024 | HO CHI MINH CITY to BANGKOK
So spectacular that it deserves your full attention, the Angkor Archaeological Park is a UNESCO World Heritage site of extraordinary cultural and symbolic importance. Water from annual monsoons dictated its rise and eventual collapse in the 15th century, which becomes evident by exploring the ruins, especially at the massive religious monument Angkor Wat deep in the Cambodian jungle. Similarly, the enormous stone faces at Angkor Thom and the fig tree-choked temples at Ta Prohm reveal other aspects of the ancient Khmer kingdom.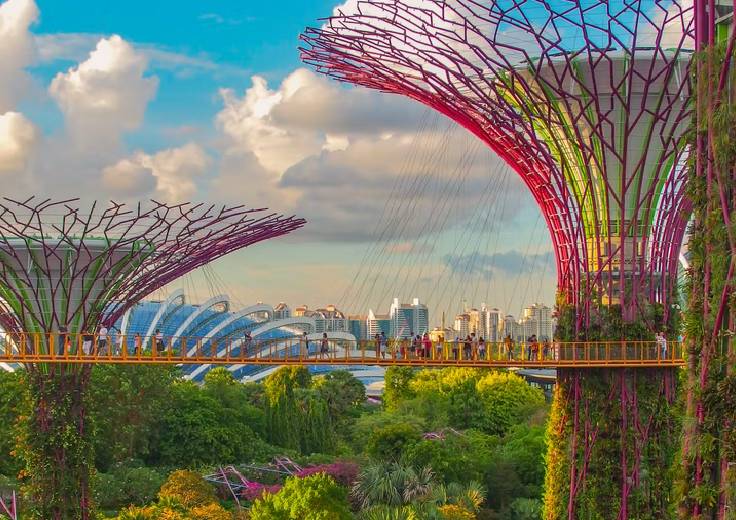 KHMER KALEIDOSCOPE & ANGKOR WAT
3 NIGHTS | APRIL 19, 2024 | BANGKOK to SINGAPORE
A study in contrasts, this experience presents the horrors of the Khmer Rouge regime of the 1970s juxtaposed with the glorious Buddhist temple complex Angkor Wat. See the infamous Killing Fields and a museum that chronicles the genocide of that time period. The glories of Khmer architecture take center stage at the Royal Palace and the extravagant Silver Pagoda. Still, Angkor Wat is undeniably the highlight as this UNESCO World Heritage site was the center of the Khmer kingdom in the 9th through 15th centuries.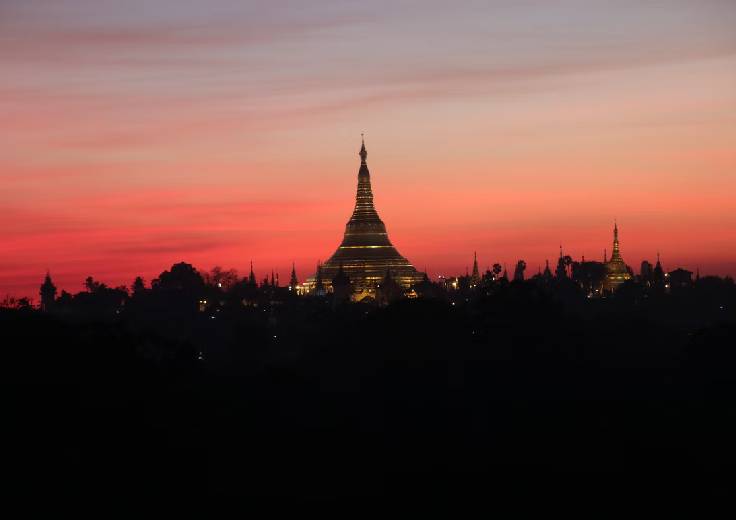 ANCIENT TEMPLES OF BAGAN
1 NIGHT | APRIL 28, 2024 | YANGON
Gain insight into the religious devotion of Myanmar's people by visiting temples from the 11th through 13th centuries that are representative of countless others. Ananda Temple is considered a masterpiece of Mon architecture, while Sulamani Temple displays some of Bagan's finest ornamental work. The gold-plated Shwezigon Pagoda is an architectural gem so stunning that its design became the prototype for thousands of pagodas that followed. Bagan is also renowned for exquisite lacquerware and watching artisans create it using traditional methods is an eye-opener.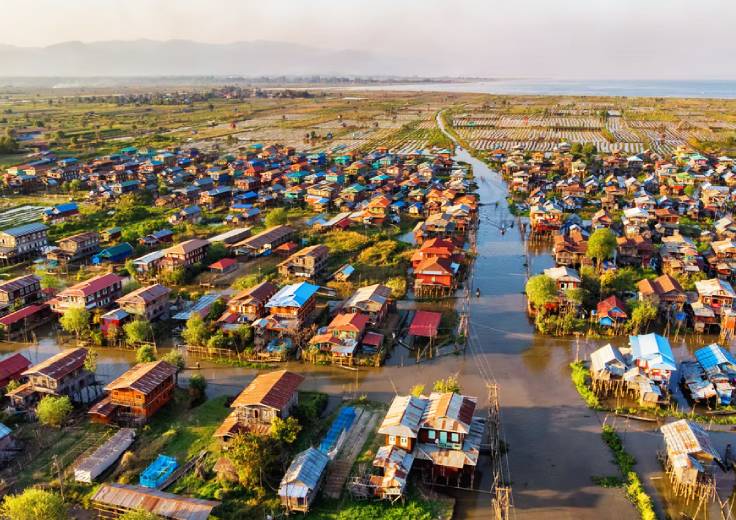 AUTHENTIC INLE LAKE
1 NIGHT | APRIL 28, 2024 | YANGON
Marvel at the extraordinary while cruising beautiful Inle Lake, which nestles between two mountain ranges in Myanmar. Curiosities along the way include a Buddhist temple whose monks have trained
cats to jump through hoops and a pagoda with Buddha statues covered with so much gold that it obscures their original forms. Even the fishermen are unconventional, as they row with one leg to keep their hands free to manage their cone-shaped nets. Enjoy memorable encounters with residents belonging to the Intha tribe at a floating market.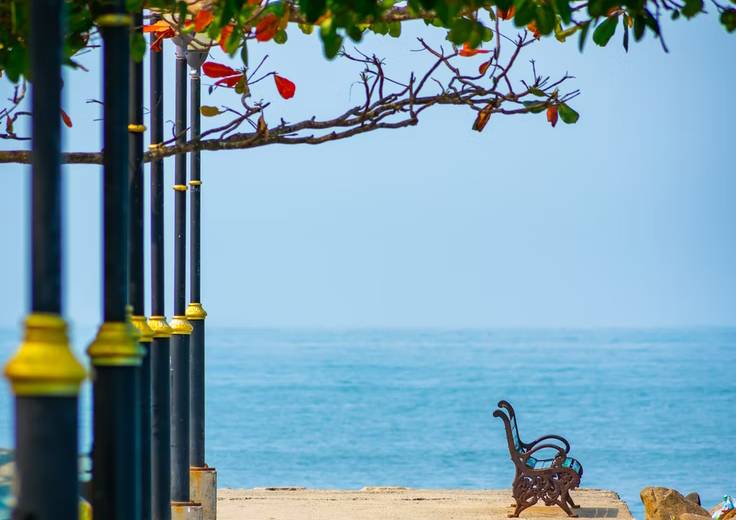 TAJ MAHAL: THE ETERNAL MASTERPIECE
3 NIGHTS | MAY 4, 2024 | COCHIN to MUMBAI
Surrender to the mesmerizing Taj Mahal, a symbol of eternal love and architectural splendor whose appearance changes chameleon-like as the day unfolds. Pale pink at dawn, it may look translucent blue at dusk when you gaze upon it again. Between visits, explore the wonders of the former Mughal Empire. Options include the fanciful imperial city within Agra Fort, the Mughal capital Fatehpur Sikri and a mausoleum that inspired the Taj Mahal's design. A delightful day in Delhi, shopping in Agra and a private astrological consultation add cultural texture.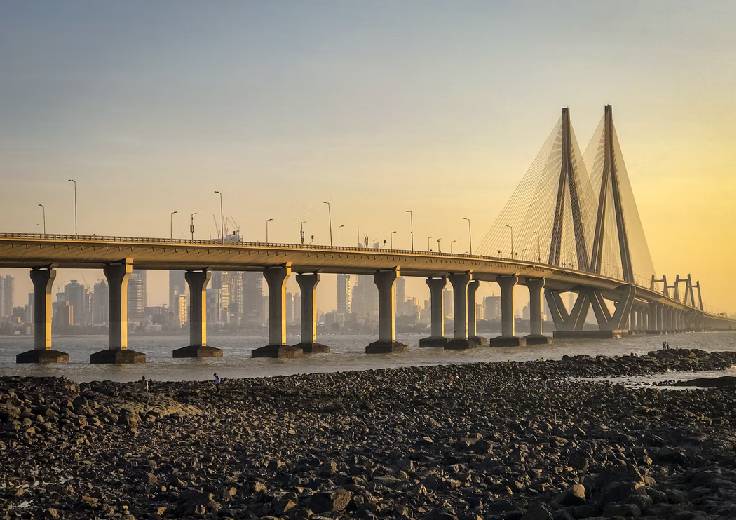 HIMALAYAN KINDGOM OF NEPAL
3 NIGHTS | MAY 4, 2024 | COCHIN to MUMBAI
Become immersed in the culture of Nepal, a country shaped in many ways by the snowcapped Himalayas. That backdrop looks especially dramatic while flying by iconic Mount Everest, yet the cities may be even more striking. Extraordinary stupas rise above Patan, Newari architecture graces Kathmandu and all of medieval Bhaktapur is a UNESCO World Heritage site. Unusual cultural opportunities include an audience with a Kumari living goddess, watching an Aarti prayer offering at a Hindu temple and seeing how singing bowls are used to heal by sound.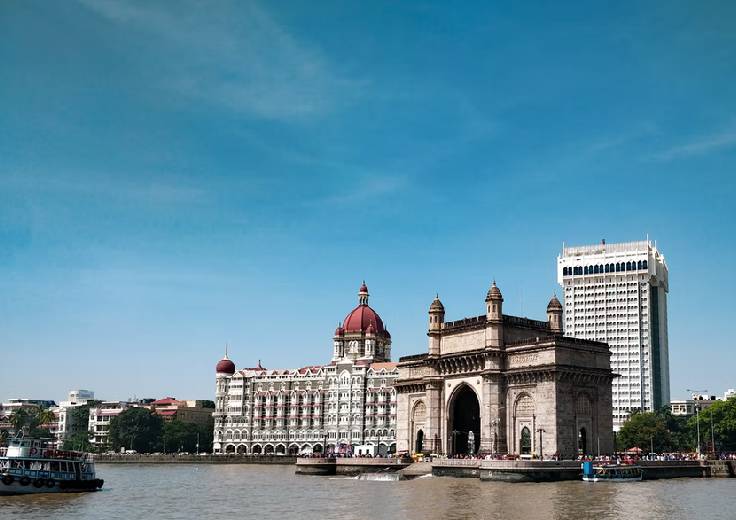 TIGERS & THE PINK CITY
3 NIGHTS | MAY 4, 2024 | COCHIN to MUMBAI
Revel in the contrast of exploring the pink-hued city of Jaipur and then traveling into the wilds of Ranthambore National Park to view indigenous species. First painted pink in 1876 as a sign of hospitality, Jaipur still delights with architectural treasures such as Amber Fort and its royal observatory, both extraordinary UNESCO World Heritage sites. Safari-style game drives through Ranthambore's jungles and gorges present wonders of a different stripe as you may observe Bengal tigers, sloth bears and sambar, India's largest native deer.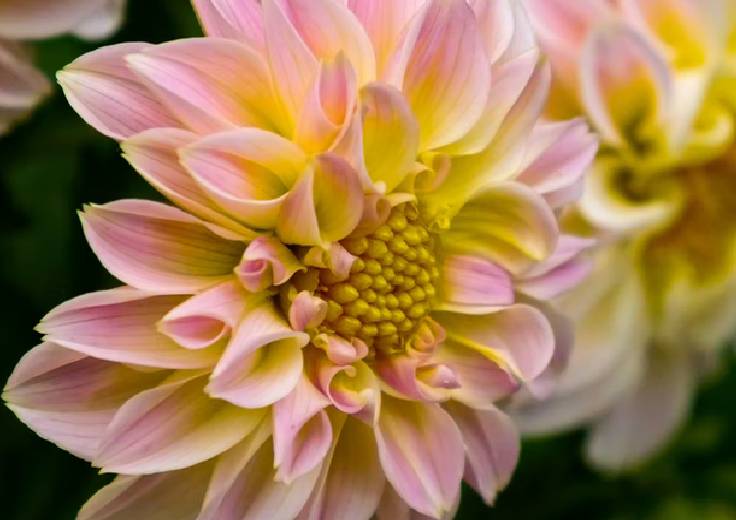 AJANTA & ELLORA CAVES
3 NIGHTS | MAY 5, 2024 | MANGALORE to MUMBAI
Explore two UNESCO World Heritage site cave complexes, both hand-cut from solid rock to create religious sanctuaries. The 2nd-century-BC Ajanta Caves contain arguably the world's most important Buddhist wall paintings. The colors are still vibrant, thanks to an infrared restoration process that removed centuries of grime. The Ellora Caves are noteworthy because their stone sanctuaries are devoted to Buddhism, Hinduism and Jainism, a clear illustration of ancient India's religious tolerance. The enormous, heavily ornamented Kailasa temple there was carved from a single block of stone.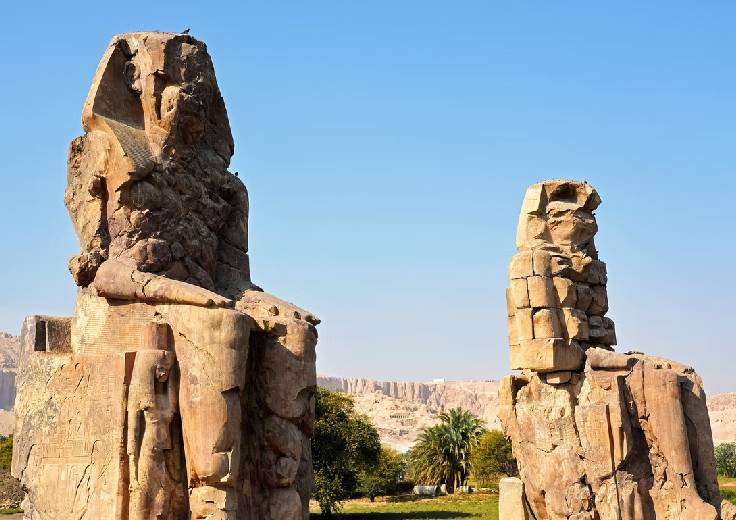 LUXOR & THE PYRAMIDS
1 NIGHT | MAY 24, 2024 | SAFAGA
If the temples and tombs in the Valley of the Kings aren't enough to bedazzle your inner Egyptologist, the treasures awaiting in Cairo will be the tipping point. See monumental Luxor Temple, another temple that the only female pharaoh built and the Colossi of Memnon that stands sentinel over the valley's sprawling necropolis. Priceless relics found in the tombs are displayed in Cairo's Egyptian Museum of Antiquities. The Pyramids of Giza and the Great Sphinx make quite the finale.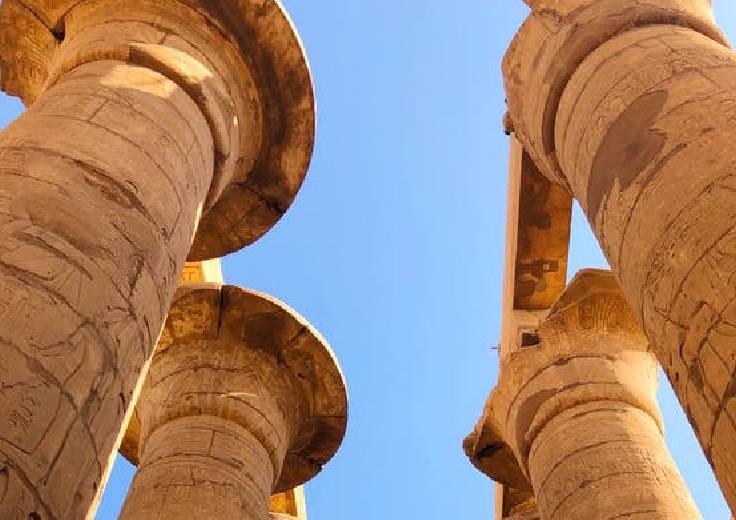 THE JEWELS OF LUXOR
1 NIGHT | MAY 24, 2024 | SAFAGA
Explore a litany of fabled tombs in ancient Egypt's royal burial grounds, beginning with the Karnak and Luxor temples, which a two-mile avenue lined with small sphinxes once connected. King Tut's tomb still remains the most famous, as it held fabulous riches when excavated. His mummy is displayed there in a climate-controlled glass box. Queen Nefertari's tomb nearby is renowned for its colorful wall paintings that have defied the ravages of time. Cruising the Nile in a traditional dahabeya boat allows time to reflect on the sights.