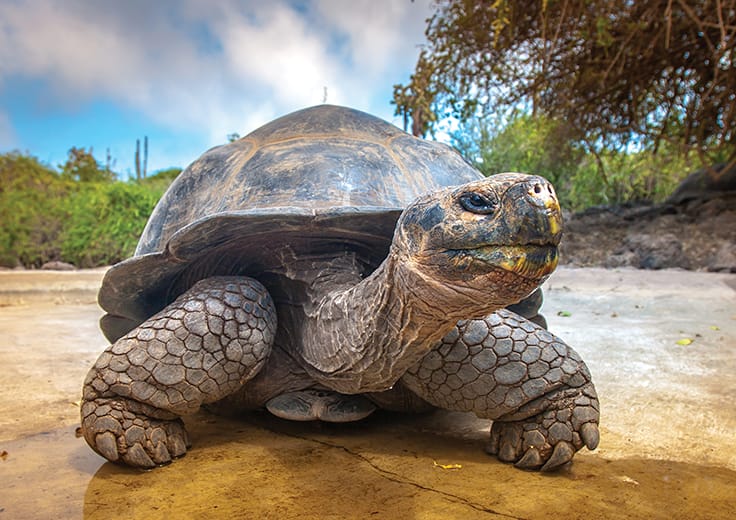 WILD WONDERS OF THE GALÁPAGOS
4 DAYS | JANUARY 29, 2023 | FROM MANTA
The natural marvels endemic to the Galápagos
Islands inspired one of the most impactful scientific
theories in history. Witness the captivating life and
beauty of this Ecuadorian archipelago by touring
two of its magnificent islands on this 3-night
overland program. From the marine life braving
the waves that shape its volcanic foundations to the
native bird species and reptilian giants resting and
roaming throughout the landscape, you'll be sure to
leave this precious UNESCO World Heritage site
already planning your return.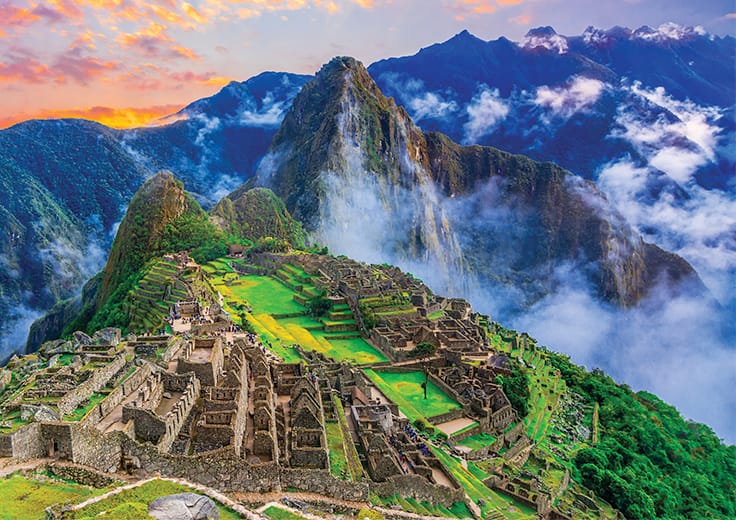 3 DAYS | JANUARY 31, 2023 | FROM SALAVERRY
Discover one of South America's most spectacular
UNESCO World Heritage sites recently declared
one of the New Seven Wonders of the World. Few
places can compare to the 'Lost City of the Incas',
one of the most beautiful and enigmatic sites in
the world. Travel via the deluxe Hiram Bingham
train to Machu Picchu and visit the Inca's breathtaking
'Citadel in the Clouds' ringed by green-clad
mountain peaks.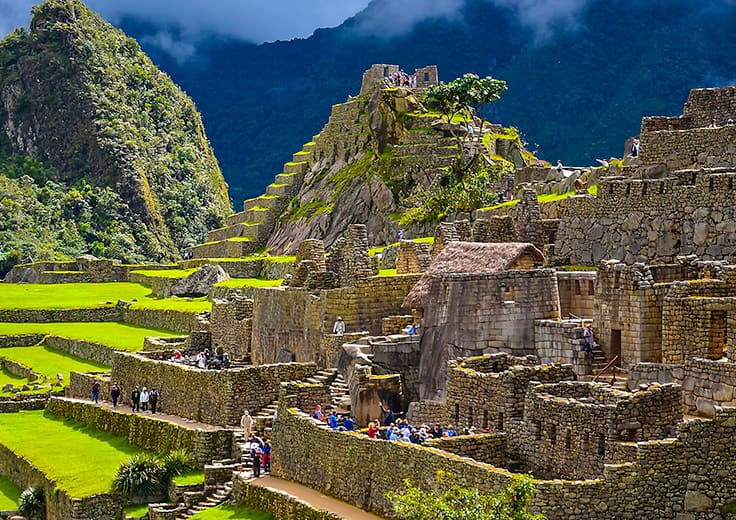 ANCIENT INCAS & PRISTINE PARACAS
2 DAYS | FEBRUARY 1, 2023 | FROM CALLAO
View what may be the best-preserved Incan
complex in all of Peru and a national reserve so
unspoiled that it looks much like it did in ancient
times. While exploring the 15th-century ruins of
Tambo Colorado, you will learn how the coastal
community once controlled trade and water within
the region. It is notable for being the only example
of an Incan settlement constructed entirely of adobe
and compacted soil known as rammed earth. Later,
you will fly over the enormous rock drawings that
the pre-Incan Nazca people created. The purpose of
these geometric and symbolic animal shapes remains
a mystery. Observing real animals, particularly
marine life and birds, is the attraction of Paracas
National Reserve, a desert landscape along the sea.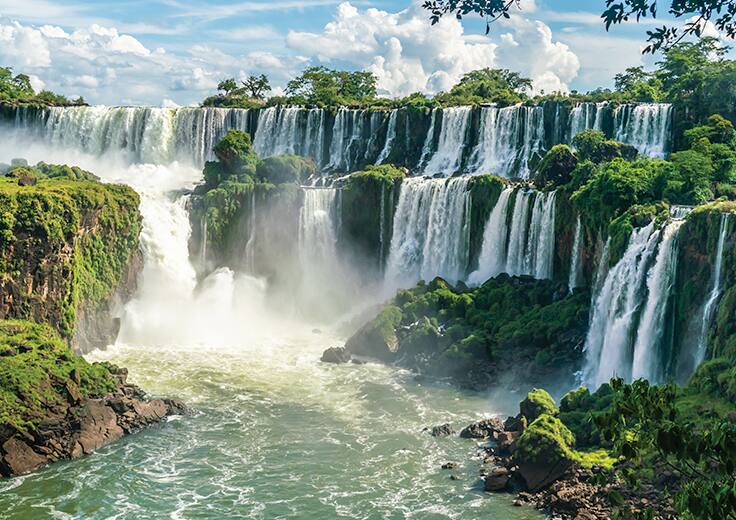 2 DAYS | FEBRUARY 26, 2023 | FROM BUENOS AIRES
Behold massive Iguazú Falls, a cascade of 275
separate waterfalls that roars down sheer cliffs in a
majestic display of nature's power. Nearly twice as
high as Niagara Falls and three times as wide,
Iguazú is so spectacular that UNESCO declared
it and the surrounding national park a World
Heritage site. You will stand so close to this natural
phenomenon that you will feel its spray and raw
energy. If there is one highlight, the monstrous
curtain of water known as Devil's Throat will be
it. An eco-train through the jungle will bring you
to this tallest of the Iguazú cascades, which crashes
down into a milky abyss, creating rainbow after
rainbow. Spotting wildlife such as colorful toucans
will only add to the magnificence.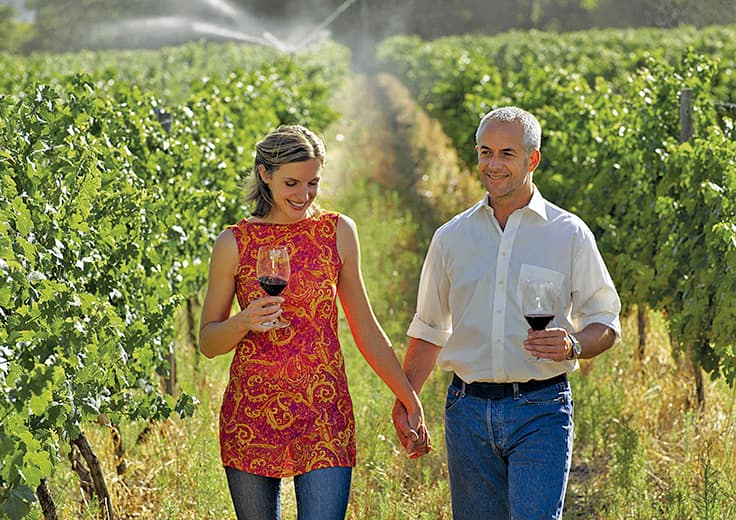 4 DAYS | APRIL 1, 2023 | FROM WALVIS BAY
Discover the natural wonders of the Namib Desert,
including its massive reddish-orange sand dunes, and
toast your adventures with tastings in the celebrated
Cape Winelands. You can explore the desert however
you please, as the schedule is flexible and the choices
are numerous. You might head into the super-arid
unusual landscape known Dead Vlei, meander
down an ancient river canyon or look for wildlife in
a protected reserve. Few experiences will be quite so
personally satisfying as the bulk of each day will be
at your bidding. The spotlight will turn to wine once
you reach Franschhoek, a town in the Western Cape
known for its legendary vineyards. Several inspired
tastings will reveal why the wine is so revered.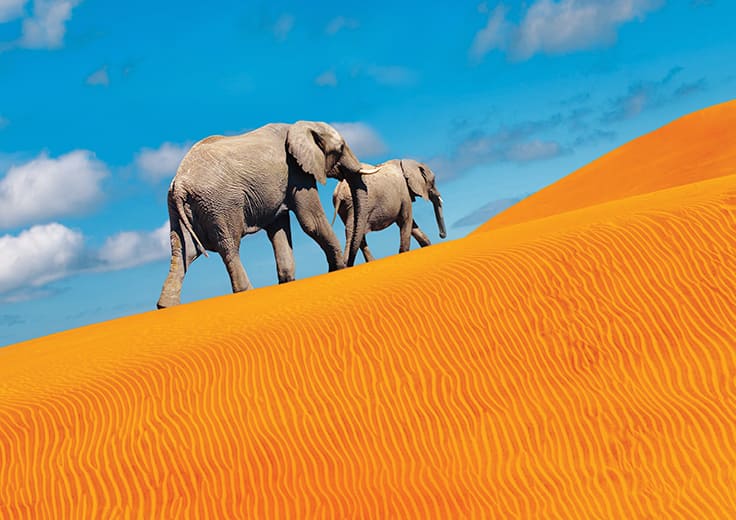 3 DAYS | APRIL 9, 2023 | FROM DURBAN
Interact with rescued elephants and look for other
iconic African wildlife on game drives through a
private reserve in the heart of Zululand. Once the
home of the Zulu empire, this region is teeming with
wildlife, especially in the Manyoni Private Game
Reserve. While traveling through its open plains
and riverine woodlands in a safari-style vehicle, you
will likely spot lions, leopards and other magnificent
creatures that comprise the Big Five, all roaming
freely in their natural habitat. To enhance your bush
experience, you might also learn to monitor wildlife
for conservation purposes or visit a rhinoceros orphanage.
You will enjoy the ultimate up-close
animal encounter at Bayete, where you may touch
and feed African elephants, which can weigh as
much as seven tons.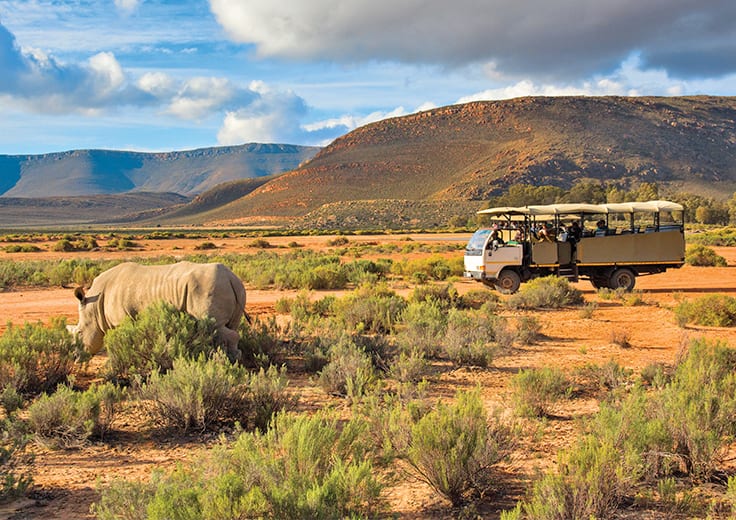 SAFARI ADVENTURE: KRUGER NATIONAL PARK
3 DAYS | APRIL 9, 2023 | FROM DURBAN
Travel to one of Africa's premier reserves for multiple
game drive opportunities in Kruger National
Park. The chances are excellent of seeing the Big
Five – lions, elephants, leopards, rhinos and Cape
buffalo as well as the Little Five and the birding Big
Six. Located within nearly 15,000 acres of pristine
bushveld, Jock Safari Lodge is an exclusive private
concession in the southern part of the Kruger
National Park. Jock Safari Lodge emerges where the
Mitomeni and Biyamiti rivers flow as one and with
its exclusive riverbed traversing rights, offers guests
one of the best game viewing experiences in
South Africa.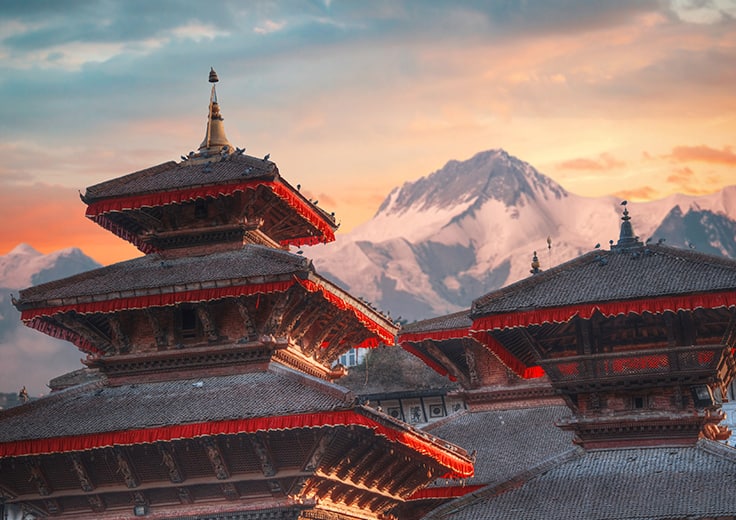 HIMALAYAN KINGDOM OF NEPAL
5 DAYS | APRIL 30, 2023 | FROM MUMBAI
Become immersed in the exotic culture of Nepal
through its Buddhist and Hindu temples, classic
attractions in the royal city of Patan and by flying
over the snow-capped Himalayas, a natural feature
that has shaped the kingdom since antiquity. From
the comfort of famed Dwarika's Hotel, a "living,
breathing museum" in the intoxicating capital of
Kathmandu, you will explore indigenous Newaristyle
architectural treasures, enjoy an audience
with a kumari living goddess and visit a workshop
where artisans make singing bowls used for
healing by sound. Many of the destinations are
UNESCO World Heritage sites, including the city
of Bhadgaon, which is revered for its medieval
art and architecture. A day in New Delhi will
present its splendor through landmarks such as the
12th-century Qutb urban complex.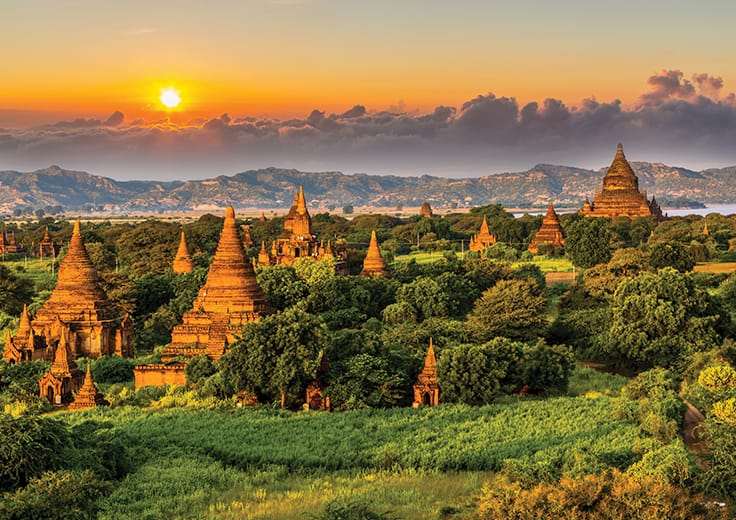 2 DAYS | MAY 11, 2023 | FROM YANGON
Gain insight into the religious devotion of
Myanmar's people by visiting several ancient
temples that are representative of the thousands
of temples built across the plains of Bagan in the
9th through 13th centuries. Ananda Temple is
considered a masterpiece of Mon architecture,
while Sulamani Temple displays some of Bagan's
finest ornamental work. The gold-plated Shwezigon
Pagoda is another architectural gem from the same
time period and is so stunning that its design became
the prototype for countless pagodas that followed.
Bagan is also renowned for lacquerware, and you will
have the opportunity to watch artisans create various
pieces step by step using traditional methods. For a
candid glimpse into daily life, you will visit an
open-air market and interact with the local residents.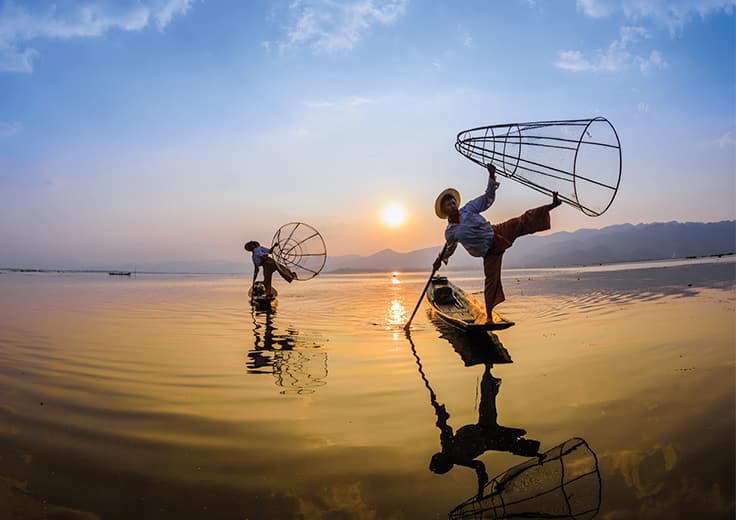 2 DAYS | MAY 11, 2023 | FROM YANGON
Delve into the lifestyle of the local Intha people at
Inle Lake, a beautiful body of water known
throughout Myanmar for its unusual floating villages
and gardens. While you will first stop at the sacred
Buddhist site of Shwedagon Pagoda, Inle Lake life
will take center stage from that point on. There will
be plenty to observe as you travel by boat to explore
a mobile market that rotates between water villages
every five days. You will also see fishermen that stand in their boats on one leg, adeptly row with their other
leg wrapped around an oar and work their conical
nets with their hands. It's a sight to behold, as will
be the villages built on stilts above the water and the
monastery on Inle Lake.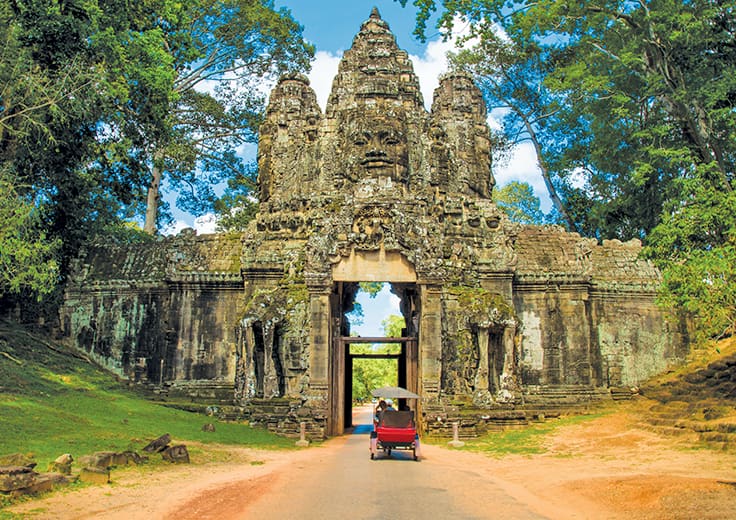 KHMER KALEIDOSCOPE & ANGKOR WAT
4 DAYS | MAY 18, 2023 | FROM SINGAPORE
Become immersed in Cambodia's captivating
Khmer culture by browsing notorious locales,
enlightening museums and the sprawling Angkor
Wat archaeological park. Although in power just a
short time in the 1970s, the Khmer Rouge regime
is still remembered for its brutality, which you will
discover in sobering detail at the infamous Killing
Fields and in a museum that chronicles the genocide.
The glories of Khmer architecture will take center
stage at the Royal Palace in Phnom Penh, where
you will view the extravagant Silver Pagoda and a
gold Buddha dripping with thousands of diamonds.
Ancient treasures and Khmer art, especially
sculpture, enthrall at the National Museum. The
Buddhist temple complex Angkor Wat is considered
even more spellbinding, as it is the world's largest
religious monument.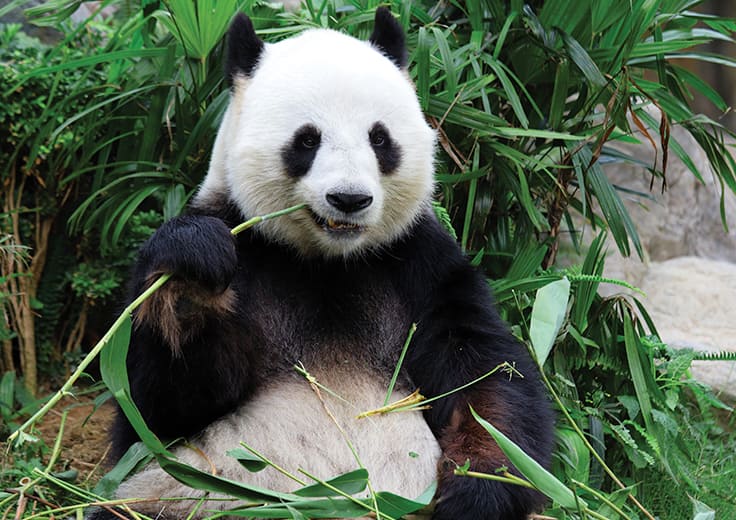 HOMETOWN OF THE GIANT PANDA
3 DAYS | JUNE 4, 2023 | FROM XIAMEN
Watch lovable giant pandas interacting with each
other at a research facility in Chengdu and browse a
museum built on an archaeological site that changed
the world's understanding of ancient Chinese history
and culture. Besides researching giant pandas,
the center breeds these vulnerable animals that
only live in central China's remote mountains. So
iconic that they have become symbols of worldwide
conservation, giant pandas spend at least half the
day feasting on bamboo. Seeing so many of them up
close in a setting that replicates their natural habitat
will leave you absolutely enamored. To enhance
your understanding of this part of China, you will
also visit the Sanxingdui Museum, a repository of
stunning artifacts from the ancient kingdom of Shu.