Included Exclusive Shoreside Events
There are some moments in life that are so transformative that you will never look at your world quite the same way again. Each year, our Exclusive Shoreside Events on our Around the World journey are meticulously designed by our passionate Destination Specialists to bring the local culture to life through a series of unique, jubilant and unforgettable experiences. These private events are reserved only for the select cadre of world cruise guests choosing to join Oceania for the complete world journey. Your voyage will be punctuated with original celebratory events ranging from an immersive Bedouin experience surrounded by the surreal dunes of the Dubai Desert Conservation Reserve to a memorable afternoon of food and wine tasting at one of South Africa's most quintessential wineries. Whether reveling in the sounds of vintage tango during a fascinating cultural fair in Buenos Aires or dining in a candlelit grotto on ethereal Ha Long Bay, you'll cherish these priceless opportunities to witness the diverse beauty of both natural wonders and human creativity that make our world so wondrous.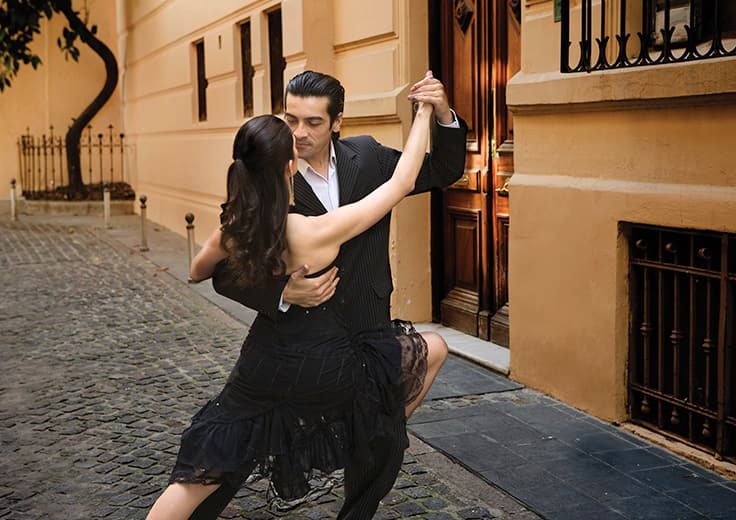 THE ESSENCE OF ARGENTINA: A CONTRAST OF URBAN & RURAL CULTURE
BUENOS AIRES, ARGENTINA | FEBRUARY 25, 2023
Delve into Argentina's history, music, arts and more during a fascinating multi-faceted cultural fair at La Rural. Begin your experience with an impressive equestrian show led by expert horseman before entering the lively pavilion where you will be able to choose from a range of immersive and interactive cultural experiences. Take a tango lesson, enjoy tango in miniature with a talented puppeteer or even don some traditional accessories for a memorable photo. Savor local gourmet sandwiches and appetizers and take in the sounds of vintage tango as you peruse the pavilion. The crowning centerpiece of the event explores the history and many dichotomies of Argentina through tango in a grand show of riveting music and dance.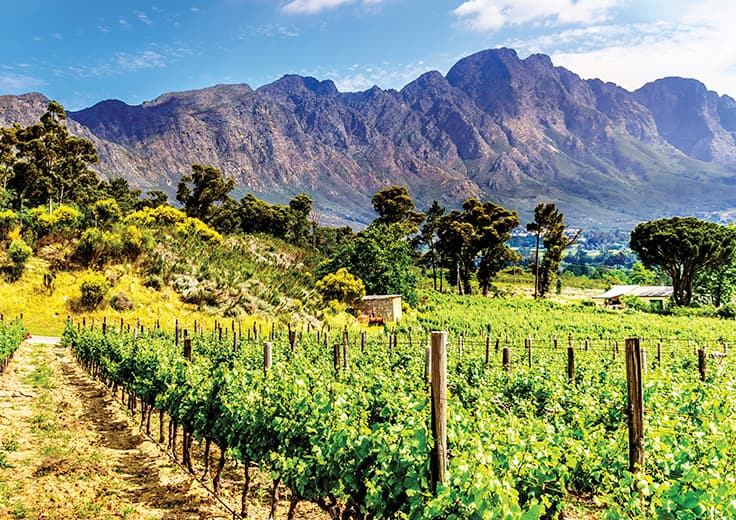 AFTERNOON AT BOSCHENDAL WINERY
CAPE TOWN, SOUTH AFRICA | APRIL 4, 2023
Deep within the splendid wine region of Franschhoek Valley in South Africa's Western Cape, lies Boschendal, a stunning 1,800-hectare winery and nature preserve dating back to 1685 which has been maintained by generations of families. This afternoon stroll and soak in the beautiful scenery as you immerse yourself in the beauty of the South African wine country. Savor the flavors of farm-to-table delicacies, as well as Boschendal's fine wines, in this unique farmer's market setting while listening to the sweet sounds of the Marimba band and a live acoustic performance. Photo booths will help capture special memories of this wonderful day with friends.
VINTAGE EVENING AT AL MAHA DESERT DUNE
DUBAI, UAE | APRIL 25, 2023
Absorb the mystique of the Arabian desert as you engage in an authentic Bedouin experience with live Arabic performances. Begin your adventure with a brief desert dune ride on a 4-wheel drive vehicle to the Al Maha campsite located in the magical landscape of the Dubai Desert Conservation Reserve. As you enter the Reserve, you will receive a customary Arabic Bakhoor welcome with an Al Ayyala dance. Enjoy a private falcon show at a sundowner site followed by a traditional show of Tanoura dancing, live music of Oud and Tabla players and the skills of henna artists. Savor amazing cuisine under the desert stars catered by the five-star Al Maha Luxury Resort and Spa.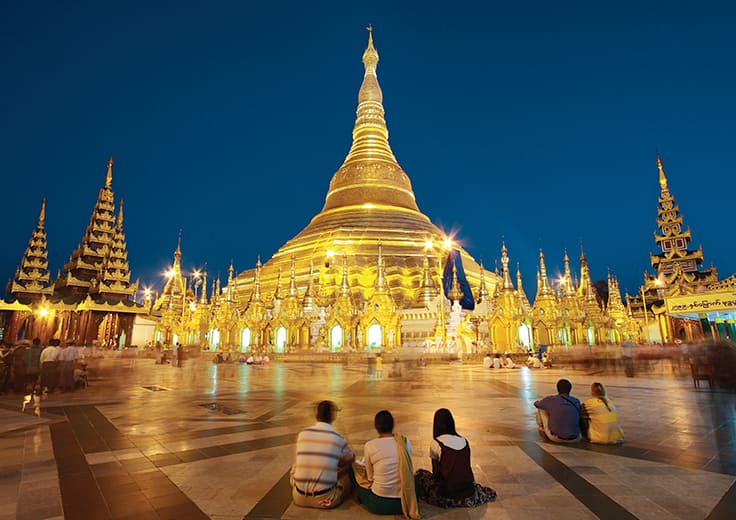 BURMESE MONK DONATION CEREMONY
YANGON, MYANMAR | MAY 10, 2023
Enjoy a once-in-a-lifetime experience as you take part in the local tradition of a unique donation ceremony in Yangon, which positively impacts hundreds.
During each Myanmar male's lifetime, he is expected to spend some of his existence serving as a monk and learning the ways of Buddhism. In support of these devout individuals' dedication, many families and businesses in Myanmar make direct donations to monks or their monasteries. Our special contribution will be donated to more than 200 robed monks during a large ceremony at a monastery, where you will join over 100 nearby villagers that will attend. After the ceremony, enjoy delicious canapes, refreshments and performances of traditional dances and music in celebration of the generosity and spirit of the occasion.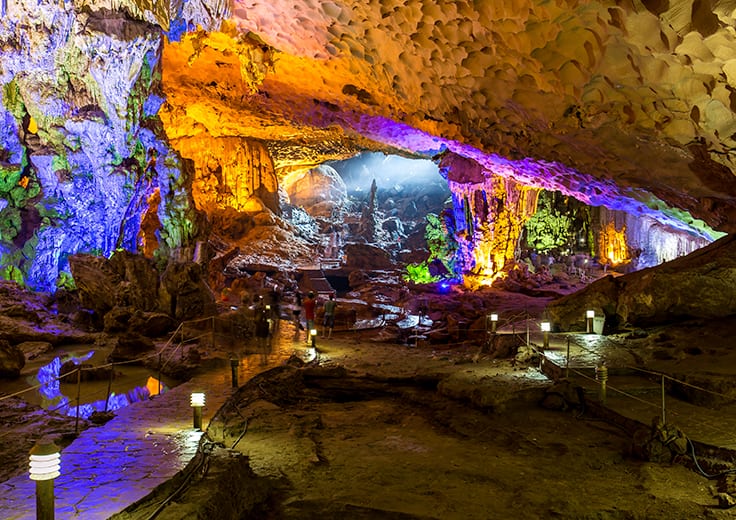 CANDLELIT CAVE EVENING HANOI (HA LONG BAY), VIETNAM MAY 30, 2023
Ha Long Bay, a UNESCO World Heritage site, is one of the most stunning sights in Southeast Asia. Its nearly 1,600 islands and islets, jutting out of the bright green waters of the Gulf of Tonkin, have an ancient origin in the mythology of dragons that descended from heaven to protect Vietnam. Arrive at Vung Duc Cave, a fascinating site comprised of multiple caves, and enjoy a dragon dance welcome prior to entering the caves. Explore the area, then find your seat and watch the world shift as the lights go out and candles become your only source of light. The dinner show, a skilled local band with accompanying dancers, entertains as you savor delectable local cuisine complete with wonderful wine pairings. This special evening will be one you won't soon forget.