This holiday season, Cruise Connections will be teaming up with Family Services of the North Shore, BC to bring hope to those less fortunate in our community.
Through their Sponsor-a-Family Program, Cruise Connections will be creating special hampers for families so they can enjoy this wonderful time of year.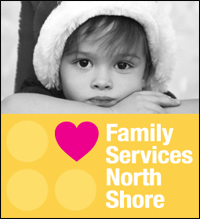 What's a hamper?
A hamper is a basket filled with necessities and gifts for families! With the funds we raise and donate, we will be purchasing gift cards for groceries as well as gifts for individuals in the family to put in our hamper.
Who is Cruise Connections sponsoring?
We will be matched with a family or families, a single or elderly couple, or someone ill and/or disabled who needs our help. The more we raise, the more hampers we can give, and the more individuals we can help this holiday season!
Where can you make donations?
If you would like to give the gift of charity with us this holiday season, please visit the Family Services of North Shore's website here.
Thank you for helping us bring some holiday cheer to those less fortunate!