In May 2013, Cruise Connections participated in the "Big Bike" charity event for the Heart and Stroke Foundation.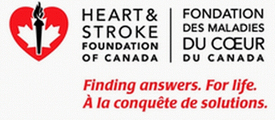 Our team took a fun ride in downtown Vancouver for thirty minutes on May 29 at 4pm. Our goal is to raise funds to contribute to the $7 million goal of the Heart and Stroke Foundation. Already, over 70,000 participants throughout Canada have pledged their support and started their fundraising efforts to help.
It is an honour for us to be involved in such a worthy cause. The statistics say it all - no Canadian young or old will be left unaffected by heart and stroke disease.
Click here to learn more by watching a short video about the Big Bike!
How Can You Help?
If you would like to support this great cause, please visit our donation page by clicking here.
Thank you for your support!